Cooking for "Man's Best Friend"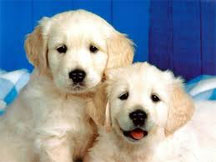 I know that I have talked to you DVO readers before about preparedness. While many of us are trying to store food, water, medical supplies, etc. in case of emergencies, one family member is sometimes over-looked. I am talking of course about Fido. One of the stark realizations is that in times of emergency, our 4-legged friends are in as much need as we are; just ask the people in Joplin, Missouri.
One of the great sites I get information from is Preparedness Pro by Kellene Bishop. (preparednesspro.com/blog) Her latest article was on her own personal goal of having what would be needed to sustain her 3 little dogs. She even included a doggie biscuit recipe that you can make. Not only is it healthy, but it will save you money!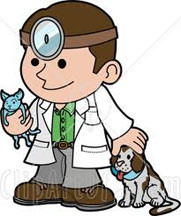 In case you didn't know, veterinary experts suggest that the ideal food for dogs is made up of 1/3 raw protein and 2/3 produce—including grains. Next best is making your own dog food. According to Kellene, there are some great sites on-line for getting recipes for meals, as well as as canine treats. She suggests getting on Amazon.com and looking up "cooking for pets". I just "googled" the same, and came up with boat-loads of web-sites, some even included video.
It is been awhile since we had a dog, but for those of you who are fortunate enough to have a Fido or 2 in your home, some information regarding foods that could be dangerous to them, may bear repeating.
Keep These Away from Your Dog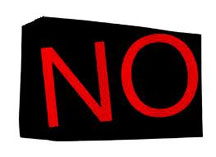 Black olives
Onions
Avocado
Alcohol (who would give their dog alcohol, I ask?)
Onions and Garlic even in powder form will make them anemic
Coffee, tea, caffeinated drinks may send them into a ceizure
Grapes & raisins may make them vomit
Milk/Dairy will give them diarrhea
Macadamia nuts - poison
Chocolate of any kind. My sister and brother-in-law lost a dog who climbed up on their kitchen counter and ate some chocolate that they had sitting out. Very traumatic.
No bones, no bones no bones
Seeds from fruits as they contain cyanide - okay for humans! (whew)
As with us humans, go easy on the salt
Yeast breads as they "ferment in their small stomachs, which produces alcohol which can then result in alcohol poisoning Baking powder, baking soda, nutmeg are toxic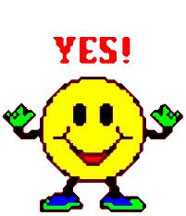 Great Foods for Your Dog
Beans
Rice / brown rice
Barley
Meats and gravies
Fresh or steamed veggies
Some fruit for a treat
---
Pampered Pooch Casserole
(Kellene makes a bunch for her dogs, then adds more meat and spices for her family. How great is that? Good enough for everyone!)
1 1/2 cups converted long-grain white rice, barley pearls, wheat berries or brown rice.
2 teaspoons olive or flaxseed oil
2 cups water
1/4 teaspoon ground thyme
1/4 teaspoon garlic powder-NO MORE than this amount
1/2 cup of shredded carrots
1/2 cup of crisp green beans or peas
1 cup grated Monterey Jack cheese
2 cubes beef bouillon - preferably MSG free
1 pound lean ground lamb
1. Combine rice and oil in a saucepan over medium heat; stir and cook 2 minutes. Add the water, thyme, garlic powder, and bouillon. Cover, and cook 15 minutes more over medium heat, or until liquid is absorbed.
2. Meanwhile, cook the ground lamb in a large skillet over medium heat until browned, about 10 minutes. Drain, then stir into the rice along with the Monterey Jack cheese until the cheese melts. Cool just a bit before serving. Dogs love to eat warm comfort food like you do, but they don't have the same ability to cool food off in their mouths like we do and for some reason they will never spit it out if it's too hot.
---
Quoting Kellene: "You can go to the butcher and actually get their scraps. I like to throw them all in my pressure cooker and beat the heck out of them that way, and then use the broth and the meat bits to make up all kinds of healthy meals. I can even can them in my pressure canner for long-term storage too. Regardless of your ability to get scraps, you could get very cheap cuts of meat and break them down well in a pressure cooker as well for a fantastic gourmet nutritious meal every time.
---
Doggy Biscuits You Can Love Recipe
2 cups whole wheat flour
1 cup cornmeal
1 tablespoon salt
1/3 cup vegetable oil
1 egg
1 cup water
1. Preheat the oven to 350 degrees F (175 degrees C). Grease a cookie sheet.
2. In a large bowl, stir together the whole wheat flour, cornmeal and salt. Mix in the oil, egg and water to make a soft dough that is not too sticky. You may add more flour if needed. Roll teaspoonfuls of dough into balls, and place on the prepared cookie sheet. Flatten slightly.
3. Bake for 20 to 25 minutes in the preheated oven, until nicely browned and firm. Cool completely, then store in an airtight container.
---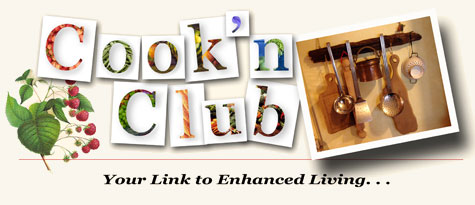 Contribute to the Cook'n Club!
DVO would love to publish your article, prose, photography and art as well as your cooking, kitchen and nutrition tips, tricks and secrets. Visit the Newsletter Submission / Win Win for All section in our Forum for more information and details.