10 Recycling Tips We Can All Practice
Are you wondering what more you can do to help Mother Earth and the GO Green effort? Me too. And in an issue of one of our favorite magazines, Mother Earth News, I found some sensible ideas for basic recycling.
This is a subject near and dear to my heart, because as many of you know, I am rabidly against clutter. So giving things other uses rather than just tossing them out, warms my heart. This trend now has its own name - REPURPOSING. And repurposing is one of the easiest ways to take better care of our planet. Consider these ten recycling (repurposing) tips from Mother Earth News: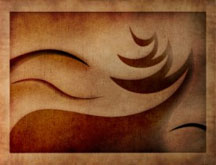 1. Cut up Christmas and other greeting cards and any notes mailed to you, and keep the clear, smooth pieces in a holder in the kitchen to be used for shopping lists, notes to the milkman, etc.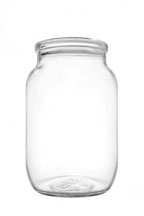 2. Wash and save glass containers from mayonnaise and other products for food storage and keeping fruit juice in the refrigerator. Tall mayonnaise jars will protect sugar, salt, flour and cereals better than their original paper or cardboard containers, and squatty jars are perfect for storing little leftovers in the refrigerator. These are so much better than storing food in plastic!

3. Use the plastic tops of coffee cans as coasters under glasses and also to keep furniture feet from digging into your rug.
4.
Coffee cans with holes punched in their bottoms–and-perhaps decorated with aluminum foil–make adequate temporary flower pots.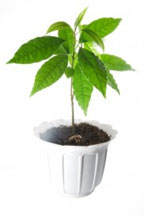 5. Save BIG bucks: Use the seeds of foods you have eaten–apples, oranges, grapefruit, green pepper and avocado–to grow new house plants.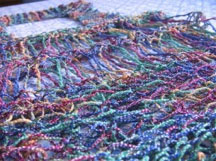 6. Save all reusable wrapping paper and string. Heavy wrapping paper makes an excellent, dust-proof backing for framed pictures. You can even crochet a summer handbag from the vari-colored twine from the bakery and drug store.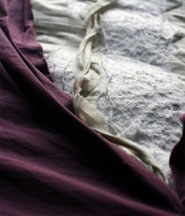 7. Bed sheets, which usually wear out in the middle, can be cut down the center and the two outside edges, which get very little wear, can then be sewn together to make a new center. It takes a little time and work to hem the new outer edges (which were formerly in the middle), but it saves the price of a new sheet. Pillow slips can be made from the good sections of the worn sheet and finally, of course, they go into the rag bag.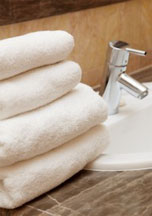 8. Bath towels, which also wear most in the middle, can be cut in half to make hand towels. The good pieces are later made into face cloths and dish rags and, finally, they too can be used for cleaning and shoe polishing.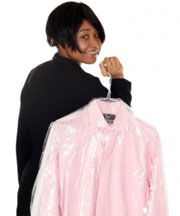 9. Pliofilm covers and plastic bags have many uses. Those fromd the dry cleaner serve as continued protection for clothes and for storing blankets and sweaters. They also make good dust-covers for the ironing board, small suitcases and other items. We use them also in our linen closet and on book shelves. Spread the bottom end of the bag smoothly on the clean shelf, the bottom edge against the back wall, or sticking up an inch or so if you prefer.
While most of the bag hangs down, stack your linens or books on the covered shelf, then bring the rest of the clear covering up in front of the stack, over the top, and tuck it down gently in back. The contents of the shelf are completely visible, yet protected from dust. It is a simple matter to lift off the top of the pliofilm when you want to remove a sheet or a book, and the covering can be kept clean with upward sweeps of a damp cloth or sponge.
10. Smaller pliofilm bags are good for covering fans, kitchen appliances, handbags, shoes or gloves. When we travel, almost every item in the suitcase is kept clean, safe from accidental spills and wrinkle-free in its individual plastic bag.