Easy School Breakfast Ideas!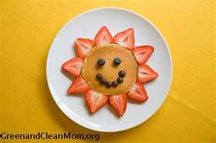 My daughter is out school shopping - and that can mean only one thing - school is going to start any day now. Along with back-packs, pencils, folders and the like, moms are also looking at how to serve a good breakfast that is often done, "on-the-go". Hopefully, the following recipes will take some of the stress off mom while providing a good breakfast to start the day with.
Good luck mom!
---
Tomato Bagel Sandwich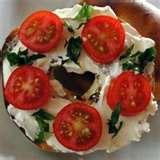 1 bagel, split and toasted
2 tablespoons cream cheese
1 roma (plum) tomatoes, thinly sliced
salt and pepper to taste
4 leaves fresh basil
Spread cream cheese on bagel halves. Top cream cheese with tomato slices. Sprinkle with salt and pepper. Top with fresh basil leaves.
---
Breakfast Egg Pizza
Serves 4
(The eggs can be cooked before hand and stored, unpeeled, in your refrigerator for up to 1 week!)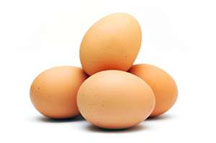 4 English muffins
olive oil
tomato slices
2 hard-cooked eggs, sliced
grated mozzarella
oregano
kosher salt
1. Make Hard-Cooked Eggs.
2. Toast 8 English-muffin halves and place on a cookie sheet.
3. Drizzle each with olive oil, then layer on tomato slices, hard-cooked egg slices (1/2 an egg each), and a little grated mozzarella. Sprinkle with oregano and kosher salt.
4. Broil 5 minutes or until the cheese melts.
---
Make Ahead Breakfast Muffin Recipe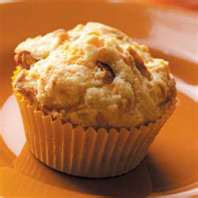 2 cups all purpose flour
1/2 cup of finely chopped cooked lean bacon or ham
1/2 cup coarsely grated cheddar cheese
1 tablespoon finely chopped chives
1/2 cup butter (melted)
1 cup milk
1 egg, beaten lightly
Lightly grease a muffin pan.
Combine flour, bacon or ham, cheese and chives in a large bowl.
Stir in butter, milk and egg (make sure not to over mix).
Pour mixture into pan holes. Bake in moderately hot oven 15 minutes.
Cool before serving.