Ideas for Beach Snacks & Sunburn Help!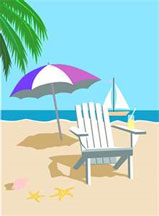 Although I never thought she would arrive, summer has finally decided to share her warm glow.
The sunny days are bringing families laden with towels, beach chairs, and picnic baskets, to beaches, back-yard swimming pools, and recreational centers.
Anyone who has trudged with little kids in tow, to the cool water of any of the aforementioned places, knows that there is something about swimming that brings out ravenous appetites. While it is tempting to bring or purchase soda, ice-cream, chips and the like, there are some better alternatives.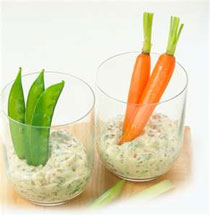 Carrots: Did you know that carrots help protect the skin from sun damage? It's true! Slice them up and put them in an iced container along with you or your child's favorite dip. Refreshing and good for you! Bring along celery, snow peas, baby tomatoes, and other vegetables to add to it.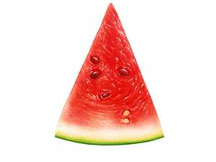 Watermelon: Skip the candy. This fruit is sweet and healthy. Slice into wedges, or into chunks that can be put in a portable container. Keep chilled in your cooler.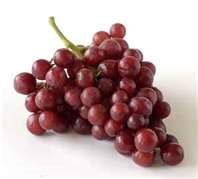 Frozen Grapes: Antioxidant rich and so very refreshing!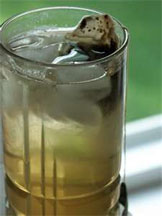 Iced Green Tea: Diet soda is known to cause bloating, and who needs that when you are wearing a bathing suit? Besides, this is healthy and refreshing!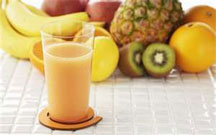 100% Fruit Juice: No sugar added and 100% natural. Your body will love you.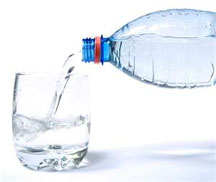 Water: Remember to keep yourself hydrated. The hot sun is not your friend if you don't replenish what your body loses in sweat.
---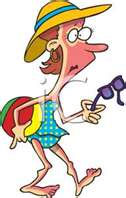 OUCH!
If your wonderful day by the poor finds you back at home looking a little pink, try these home remedies to help alleviate the burning.
Baking Soda: Put 1/2 cup baking soda in a tub of water and soak for 10 minutes or so.
Cucumber: Slice up a cucumber and put it on any red areas such as shoulders or tops of feet
Tomatoes: You won't believe this one! Have a few tomatoes in your freezer. The antioxidants In the tomatoes will help fight the inflammation. Just puree and apply the paste to Your warm skin!