Not Your Mama's Grilled Cheese!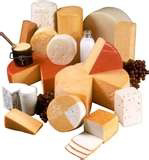 Did you know that April is Grilled Cheese month? Neither did I until I started writing this article. As I roamed around the internet, I found out that there is much more to grilled cheese than bread, butter, a griddle and yellow cheese. Oh, yes... much more!
Enter the Grilled Cheese Invitational (grilledcheeseinvitational.com). From the looks of the web-site, this is one party that those of you living in the Los Angeles vicinity won't want to miss. Plan on spending all day, Saturday, April 23 in the great out-doors with cheese! Oh, my - where to begin.
This party will feature cheese calling contests, (don't know even how to begin with that one), cheese poetry, cheese products, over 30,000 grilled cheese sandwiches for tasting, and cook-off's. Oh, yes, wear a costume if you'd like!
One of the competitions has been described on the web-site as follows:
"The GCI has also expanded the competition to include a new grilling category "Love, American Style" a category specifically dedicated to the classic American grilled cheese (White Bread, Orange Cheese and Butter – no other flavors or ingredients).  "As with all great things in life, the Grilled Cheese starts with Love," says Walker, "This category serves as a competitor's chance to offer their take on the classic original.""
I honestly wish I could go. Alas, I will have to settle for making up one of the following recipes in honor of this cheesy month.
---
Bacon and Apple Grilled Cheese
Tyler Florence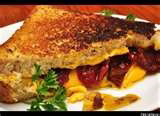 8 slices country-style white bread, sliced 1/2-inch thick 12 ounces farmhouse Cheddar, sliced
3 tablespoons unsalted butter
12 slices bacon, cooked to desired doneness
1 green apple, thinly sliced
Dijon mustard
Heat griddle or large skillet over medium-low heat. Alternatively you can use your panini press if you have one.
Assemble sandwich: Generously spread Dijon on 4 slices of bread. Top with slices of Cheddar, 3 pieces of bacon, apple slices and additional Cheddar. Place the remaining bread on top and spread with butter. Place on skillet buttered-side down and butter the remaining side. Cook until cheese is slightly melted and bread is browned. Flip the sandwich and continue to cook until cheese is thoroughly melted and sandwich is golden brown.
---
Sweet and Spicy Grilled Cheese
Ellie Krieger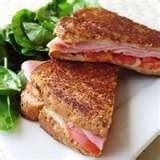 2 teaspoons canola oil
1 large red onion, finely diced
Salt
Freshly ground black pepper
3 ounces sharp Cheddar, thinly sliced, divided
8 slices whole-wheat bread
3 ounces pepper Jack cheese, thinly sliced, divided
1 large or 2 medium beefsteak or hothouse tomatoes, sliced
Cooking spray
Heat oil in a nonstick skillet over medium-high heat. Lower heat to medium. Add onions and saute, stirring, until edges are browned, about 10 to 12 minutes. Season with salt and freshly ground black pepper, to taste.
Place 3/4-ounce Cheddar on 1 slice bread. Spread 1 tablespoon caramelized onions on top of cheese and top with 3/4-ounce pepper Jack. Top with 1 large or 2 medium slices tomato and other slice of bread. Repeat with 3 other sandwiches.
Spray a nonstick skillet or griddle with cooking spray and heat until hot. Place sandwich on griddle and weigh down with a heavy skillet or plate. Lower heat to medium-low and grill until underside is a deep brown but not burnt and cheese is partially melted, about 5 to 6 minutes. Flip sandwich and grill other side, an additional 4 to 5 minutes. Slice in half and serve hot.
---
Italian Grilled Cheese
Rachael Ray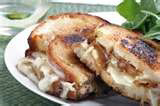 1 cup giardiniera (Italian hot vegetable salad), drained
1/4 cup salad olives (green olives with pimiento)
8 slices good quality crusty white bread, 1/2-inch thick slices
8 slices deli cut provolone cheese
4 tablespoons softened butter
Heat griddle to medium.
In a food processor pulse chop the salad and olives into a fine relish. Spread 4 slices of bread with relish and top each with 2 slices cheese and 4 more slices of bread. Butter the outside of the sammies with softened butter and grill until golden on both sides, 4 to 5 minutes total. Cut and serve.
---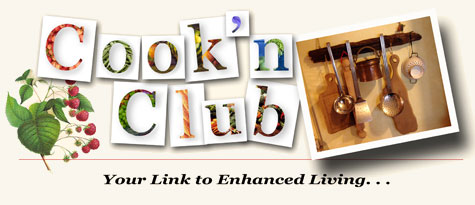 Contribute to the Cook'n Club!
DVO would love to publish your article, prose, photography and art as well as your cooking, kitchen and nutrition tips, tricks and secrets. Visit the Newsletter Submission / Win Win for All section in our Forum for more information and details.