Learn to Do More

(Dessert-Wise) with Fruit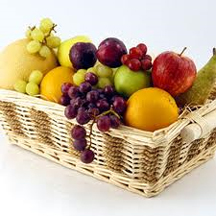 Here's why we want to do less with sugar and honey and more with fresh fruit: Fruit has considerably fewer calories than sugar or honey. Compared pound for pound, most fresh fruits contain less than 18% (and many much less) of the calories supplied by sugar.
Few fruits contain more than 20% of the calories in an equal weight of honey, and many are surprisingly low. This comparatively low sugar content is even more significant since most fruit-sweetened desserts require only small amounts of fruit for full-bodied natural sweetness.
In contrast to the high calorie sweeteners, fruits possess the unique ability to sweeten without the unnaturally sugary sweet taste that has for too long characterized our desserts. The highly concentrated sweetness of sugar and honey masks the subtle and delicious flavors of whole grains, farm fresh eggs and milk, and nuts and seeds. Fresh fruit, though, is not unnaturally concentrated and possesses the ability to readily blend with other natural foods, to complement and contrast flavors, and to enhance the natural sweetness of desserts without drowning out the other wholesome ingredients.
Considering the amazing benefits of fruit in terms of nutrition, as well as their wonderful sweetening powers, it's worth our while to seriously consider learning to do more (dessert-wise) with fruit. With that goal in mind, here are a few fruit-based recipes to try:
---
Orange Crumb Bread
Serves 6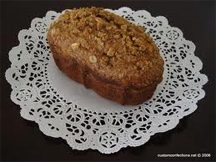 1/3 C canola oil
2 large eggs
1/3 C mashed banana
¾ C unsweetened orange juice
½ tsp orange extract
1 C unbleached white flour
1 C whole wheat flour
1 tsp baking soda
2 tsp baking powder
Topping:
½ C chopped walnuts
½ tsp cinnamon
½ tsp nutmeg
In medium bowl, beat together oil, eggs, mashed banana, orange juice, and orange extract until well blended. Add flours, baking soda, and baking powder. Beat well. Spoon half of the batter evenly into an oiled and floured 9"x 5" loaf pan. Sprinkle with half of topping mixture, smooth on remaining batter, and sprinkle over with remaining topping. Bake at 325 degrees for 40 min. or until loaf is nicely browned and an inserted knife comes out clean. Cool.
---
Frozen Sherbet Pie
Serves 8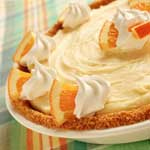 1 C rolled oats
½ C whole wheat flour (can substitute white flour, but the health factor goes down a bit)
¾ C flaked, unsweetened coconut
5 Tbsp canola oil (or sesame or walnut)
¼ tsp nutmeg
Unsweetened fruit juice
Filling:
1 1/3 C unsweetened frozen fruit juice concentrate (apple, orange, or pineapple are suggestions)
2 eggs, separated
2 C plain yogurt
Topping:
2 ripe bananas
To prepare pastry, combine ingredients except fruit juice and mix well. Gradually add fruit juice, using just enough to form a soft dough. Press into lightly oiled 9" pie pan and bake at 375 degrees for 15 min. or until lightly browned. Cool and chill.
To prepare sherbet filling, whip concentrated fruit juice and egg yolks (reserve whites to use later) in a blender or food processor. Add yogurt and whip just until mixed. Pour into an 8" square pan and freeze until mixture reaches slushy consistency and is almost frozen. Beat egg whites until stiff. Remove partially frozen sherbet from freezer and blend with whipped egg whites on low blender speed just until mixed. Pour into prebaked pie crust and return to freezer. It will not freeze solid but will retain sherbet consistency.
When pie is frozen, top with sliced bananas and return to freezer. Allow pie to set 15 min. at room temperature to soften slightly before serving.
---
Creamy Fruit Popsicles
Serves 3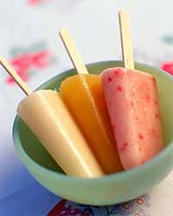 1 C plain yogurt
½ C chopped fresh fruit (apples, bananas, blueberries, peaches, pineapple, plum, pears)
Combine ingredients in a blender and whip one minute. Pour into popsicle molds or paper cups with popsicle sticks inserted and freeze.
---
---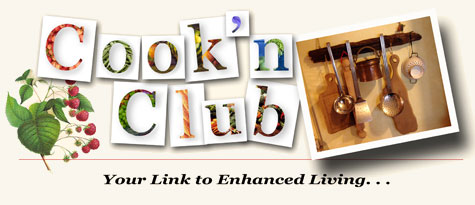 Contribute to the Cook'n Club!
DVO would love to publish your article, prose, photography and art as well as your cooking, kitchen and nutrition tips, tricks and secrets. Visit the Newsletter Submission / Win Win for All section in our Forum for more information and details.