You Have to Make These Cheesy Tater Tot Tacos for Taco Tuesday
My daughter's elementary school is in a great location that is tucked away in this adorable neighborhood and connected to the school is a lovely little park. So plenty of days after school we will play at the park before we head home. This place is jam packed with adorable kids getting their much needed dose of fresh air and exercise after a long day at school and awesome moms and dads, full of all kinds of tips and hacks to make life easier and more wonderful.
I have befriended many new awesome friends because of this park and one of them is my friend Becca. One thing you need to know about Becca is she really takes this whole Taco Tuesday thing seriously. Her theory is that it makes dinner planning really easy because she knows exactly what Tuesday's dinner is. Now, I love a good Taco Tuesday, but that usually involves me heading over to my good friends at La Tapatia in Fontana, California. They REALLY know how to make a mean taco--any day of the week! :)
Anywho, Becca lately swears by doing fish tacos by making tilapia in her air fryer and breaking it up for the tacos. This sounds delicious but I don't have an air fryer so I'll have to get back to you later on that one. However, I did venture out and try a new Tex-Mex taco type recipe that I did want to tell you about today.
I'm not usually a Tex-Mex kind of girl. I grew up with my mom making tons of Tex-Mex, but my personal preference is authentic, street tacos with fresh salsa, onions and cilantro type of Mexican food. However, there's one thing and one thing only that made me want to try this recipe and now I'm hooked! Tater tots. Tater tots + taco meat + taco toppings = LOVE!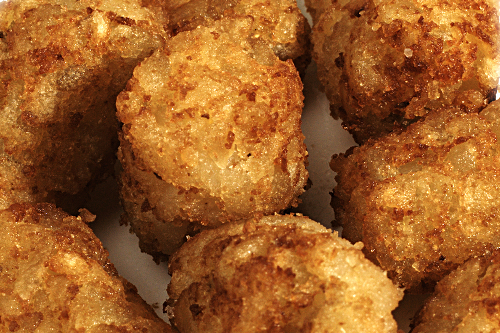 You make these tater tot tacos by starting on the stovetop. You are going to brown up some ground beef and add the usual taco staples of salsa, beans, taco seasoning mix and frozen corn. Next, you will head to the slow cooker and add a layer of tater tots at the bottom that when sitting at the bottom, get soft and mimic rice. Top with your beef filling and add a final layer of tater tots on top. The finishing touch is a layer of grated cheese and green onions, if you've got them. You will add these during the last ten minutes of cooking, which is the perfect amount of time to get out the rest of your taco fixings like sour cream, guacamole, chopped cilantro, salsa, pico de gallo, ect.
Do you celebrate Taco Tuesday on a regular basis at your home? What is your favorite take on tacos? Please your thoughts or ideas in the comments below.
Cheesy, Slow-Cooker Tater Tot Tacos
Ingredients:
1 teaspoon vegetable oil
1 ½ pounds lean ground beef
1 small yellow onion, diced
1 (16 ounce) jar salsa
1 (15.5 ounce) can black or pinto beans, drained and rinsed
1 (1-ounce) packet lower-sodium taco seasoning mix
1 cup frozen corn kernels
1 (28 to 32 ounce) package frozen tater tots, divided
Cooking spray
2 cups shredded Mexican blend cheese (8 ounces), divided
Toppings for serving: pico de gallo, diced avocado, pickled jalapenos, sour cream, or chopped cilantro
Directions:
Heat oil in a large skillet over medium-high until shimmering. Add the beef and onion and use a wooden spoon to break the beef into smaller pieces. Cook until the beef browns and is no longer pink, about 10 minutes. Drain off any fat. Remove from the heat and stir in the salsa, beans, taco seasoning mix, and corn.
Coat the insert of a 4 to 6 quart slow cooker with cooking spray. Arrange ½ of the tater tots in the bottom of the slow cooker. Top with the beef mixture and sprinkle with ½ the cheese. Arrange the remaining tater tots on top.
Cover and cook until the edges of the tots are crispy and the casserole is hot, 6 to 8 hours on the LOW setting or 3 ½ to 4 ½ hours on the HIGH setting. 10 minutes before serving, sprinkle the remaining cheese over the top of the tater tots. Cover and cook until cheese melts. Scoop into bowls and top with pico de gallo, diced avocado, pickled jalapenos, sour cream, or cilantro.
RECIPE NOTES
Make ahead: The beef mixture can be cooked up to 1 day in advance. Refrigerate in an airtight container until ready to use.
Storage: Transfer leftovers to an airtight container and refrigerate for up to 3 days.
Add Recipe to Cook'n
Sources:
www.commons.wikimedia.org
www.thekitchn.com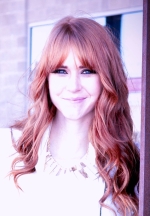 Mary Richardson
Weekly Newsletter Contributor since 2014
Email the author! mary@dvo.com