For a Little Pizzazz and a Health Boost, Add Coconut Milk
Lots of us are talking about coconut milk. This product can add an exotic splash to corn or other vegetable chowders, ginger chicken, rice custard, banana cream pudding, and so much more.
It sometimes separates into a thick layer of coconut cream with a sort of water on top. So the two will need recombining before you can actually do anything with it. Just shake the can well before opening. Once in awhile I've used my blender or hand mixer to get it back to its proper consistency, but this only takes a second or two.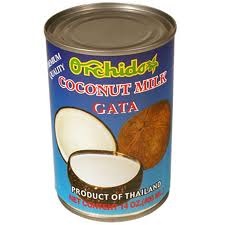 I've found it's worth our while to collect some recipes using coconut milk. Besides the wonderful flavor it adds, its health benefits are amazing. Consider these:
It helps to maintain healthy blood sugar:
Coconut milk is a rich source of manganese. Glucose intolerance can cause manganese deficiency in the body, so adding coconut milk into the diet is a good antidote to this deficiency.
It helps keep skin and blood vessels flexible and elastic: Because of its high copper and Vitamin C content, it is a very important mineral for most bodily functions. Copper and vitamin C are also a big help to maintaining flexibility and elasticity of the skin and blood vessels.
It aids in building strong bones: Coconut milk is rich in phosphorus, an essential nutrient the body needs for strengthening bones.
It helps to prevent anemia: Lack of iron is the most common nutrient deficiency among people throughout the world. Each cup of coconut milk supplies the body with nearly a quarter of its daily iron needs.
It relaxes muscles and nerves: It is rich in magnesium, a known muscle and nerve relaxant.
It helps in Controlling Weight: Coconut milk makes you feel full very quickly because of high concentrations of dietary fiber.
It decreases the risk of joint inflammation: Coconut milk contains selenium, an important antioxidant which controls the free radicals. As such, it can help help in relieving the symptoms of arthritis. It is observed that people with low levels of selenium tend to suffer from rheumatoid arthritis.
It helps in lowering high blood pressure: Coconut milk contains high levels of potassium, which helps lower blood pressure.
It helps in maintaining a healthy immune system: Because it is high in vitamins, minerals, and anti-oxidants, it boosts the immune system and makes it easier to ward off colds and coughs.
It promotes the health of prostate gland: Coconut milk contains high levels of zinc, which plays a vital role in promoting the health of the prostate gland and slowing down the activities of cancer cells.
More and more people are discovering this wonderful food and so we're seeing more and more mainstream recipes appearing that call for it. Consider this recipe for a corn chowder, for instance: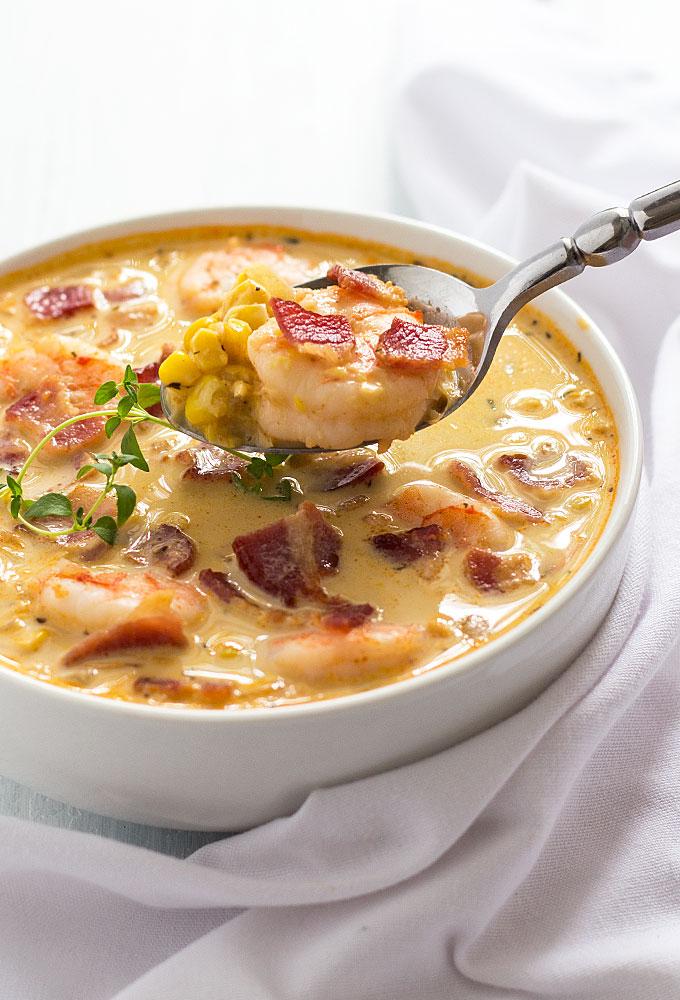 COCONUT, SHRIMP & CORN CHOWDER
(serves 4)
1 tablespoon olive oil
1 medium yellow onion, chopped
1 clove garlic, finely chopped
2 pounds Yukon Gold potatoes (peeled, if desired), diced into ½-inch pieces
3 cups corn (from 6 ears fresh, or 16 oz frozen)
1 (13 3/4 oz) can unsweetened coconut milk
2 ½ cups chicken broth
½ teaspoon ground cumin
1 teaspoon ground coriander
1 ½ teaspoon salt
¼ teaspoon black pepper
1½ - 2 pounds medium shrimp, peeled and deveined
½ pound bacon, fried, drained, and diced (optional)
Heat oil in large saucepan over medium heat. Add onion and cook until softened, about 3 minutes. Add garlic, potatoes, and corn and stir to coat. Add coconut milk, broth, cumin, coriander, salt, and pepper. Bring to a boil. Reduce heat and simmer until potatoes are tender, about 15 minutes. Add shrimp and simmer until pink and cooked through, about 3 minutes. If desired, add cooked and diced bacon.
NOTE: For a creamier chowder, puree half the recipe before adding the shrimp, then return it to the pot and heat until warmed through.
Add Recipe to Cook'n
Sources:
www.walmart.com
www.theblondcook.com

Alice Osborne
DVO Newsletter Contributor since 2006
Email the author! alice@dvo.com