Bring In Meal: Parmesan Sliders
I just had a baby boy, my third child. We were so fortunate to have had friends bring in meals to help us through the transition. Between my recovery, caring for a newborn and helping the older sisters manage the new demands on our time and attention, having meals brought in was a great relief. We never really knew what we'd be eating that night, but around 5 o'clock a friend would stop by with a filling and delicious meal to keep us going. One of our favorites that appealed to everyone was sliders with green salad and cut fruit!
Now that we've had time to grocery shop and get back on our feet, I've gone to Pinterest looking for slider recipes that I can make for my own family. Pinterest has so many options with great photos and directions, I had many to choose from. These parmesan sliders are one of the first I have tried. It is a sheet pan meal so it's easy enough and contained to eat or deliver in a disposable pan. This is a great bring in meal because it appealed to the adults and the kids! We even had some leftover for lunch the next day that heated up well. This is a great idea for a meal at home or a bring in meal for a friend in need. Take a look!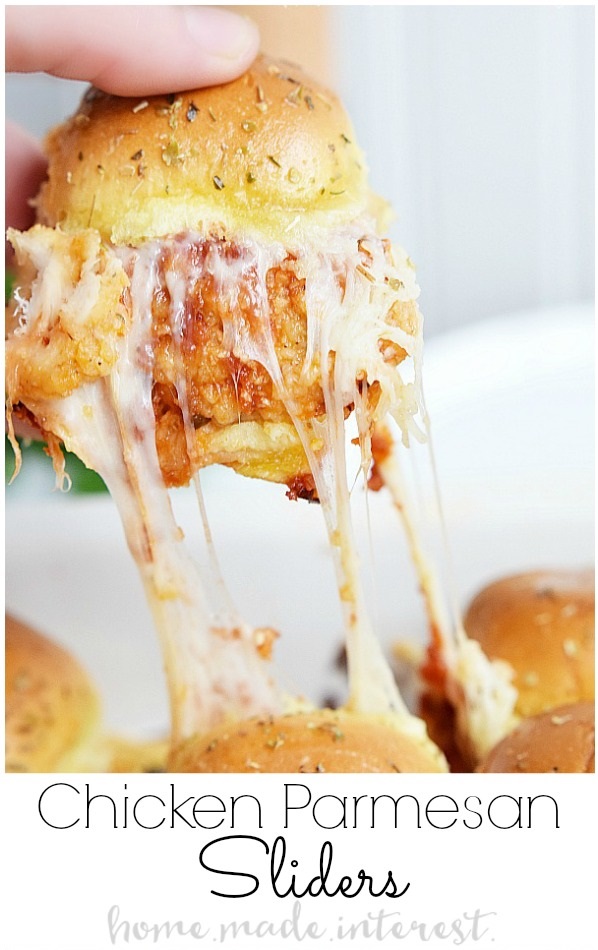 Add Recipe to Cook'n
You'll need slider buns (Hawaiian rolls work well!) Precooked chicken tenders, marinara sauce, parmesan cheese, butter and a few seasonings. I keep most of these things on hand, so it could be a good last minute meal too, depending on what you keep in your pantry!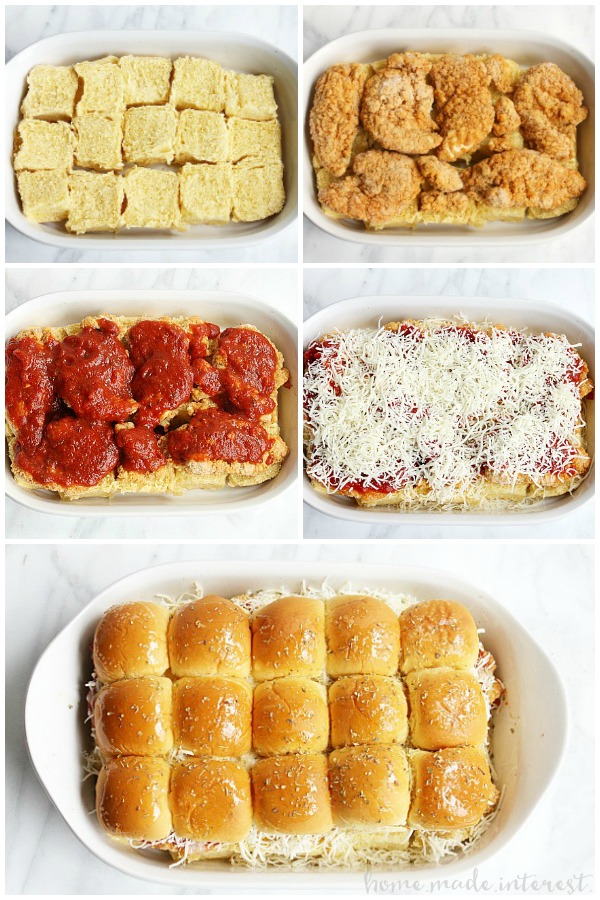 Start by preheating your oven to 350. Spray the bottom of a 9x13" pan, metal or disposable, and place the bottom half of all the rolls on the base of the pan. One time saving tip if you use Hawaiian rolls is to use a large serrated knife and cut through all the rolls at once, as if it were one giant sandwich! Now place the chicken on the buns and cover with the marinara sauce. MIx up the shredded cheeses and sprinkle over the top of that. Now melt the butter and combine it with the garlic powder to pour over the top of the cheese. Now place the tops of the buns, and finish with a little more melted butter and a sprinkle of itallian seasoning. Cover and bake for 10 minutes, then remove the foil and bake another 10 minutes to brown the tops! I hope you and your friends enjoy this meal as much as we do at our house!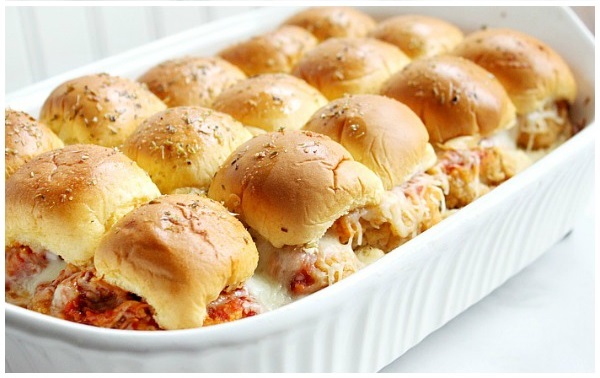 Let me know if you try this recipe for yourself or for a friend!
Sources:
https://www.homemadeinterest.com/chicken-parmesan-sliders/?utm_source=pinterest&utm_medium=social&utm_campaign=SocialWarfare

Stefanie Hathaway
Monthly Newsletter Contributor since 2016
Email the author! stefanie@dvo.com