5 Home Organizers that are Fantastic for the Kitchen
Many of us have been caught up with the Marie Kondo methods ever since her show Tidying Up dropped on Netflix at the beginning of the year, but before you rifle through too much stuff and are about to give away multiples of things, try to think outside the box to see if some of these items have other uses in your home. Here are five great ideas for organizers that are typically used throughout all the living spaces of the home, but are repurposed in the kitchen.
These ideas are especially helpful for those with smaller kitchens that don't have a lot of cupboard or drawer space. I have been there done that and know the value of placing storage where it was once empty space. Every little bit of space counts!
1. Magazine Rack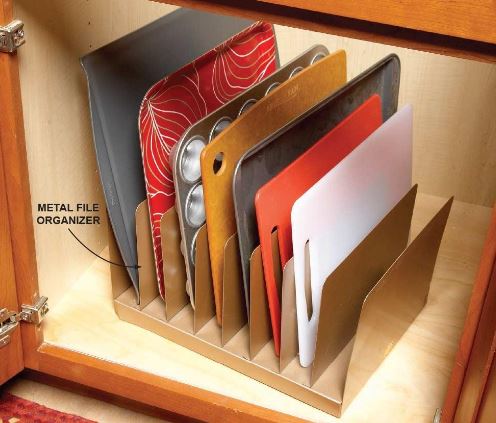 You can repurpose a magazine rack but using it in the kitchen to store things vertically like sheet pans, lightweight cutting boards, and even lids to pots and pans. Marie Kondo loves stacking things vertically so you can see everything all at once and you are not sending everything for a tumble when you are trying to get the cookie sheet at the bottom of the pile.
2. Over the Door Shoe Organizer
This type of door organizer can be stored behind the pantry door and use the pockets to hold things like seasoning packets, simmer sauce pounces, unopened condiments and more.
I have also had one in my kitchen for years that holds a lot of my kids craft stuff like playdough, craft sticks, chenille stems, glue, paints etc. Once again it is clear and everything is in its own place so it is really easy to find what you are looking for quickly.
I have also had one before that was more for miscellaneous items like different cords and chargers, lightbulbs, flashlights, etc. The miscellaneous stuff is a really good place to think hard if you really need the item and actually use it or if you just think you "need" it.
3. Wall Wire Magazine/File Holder
You see these a lot to store and separate magazines and file folders, or even for papers like bills and letters. You can repurpose this in the kitchen to put on the back of a cabinet door, instead of the wall, and use it to hold zip-top baggies, parchment paper, and aluminum foil.
4. Magazine Holder Boxes
You probably have some magazine boxes laying around; I know plenty of us have a few from IKEA we got one time or another. Well, a great way to use them in the kitchen is to hold short canned goods--just place them on their sides and stack them up. You can also use them for things like pasta boxes.
5. Clear Acrylic Cosmetics Organizer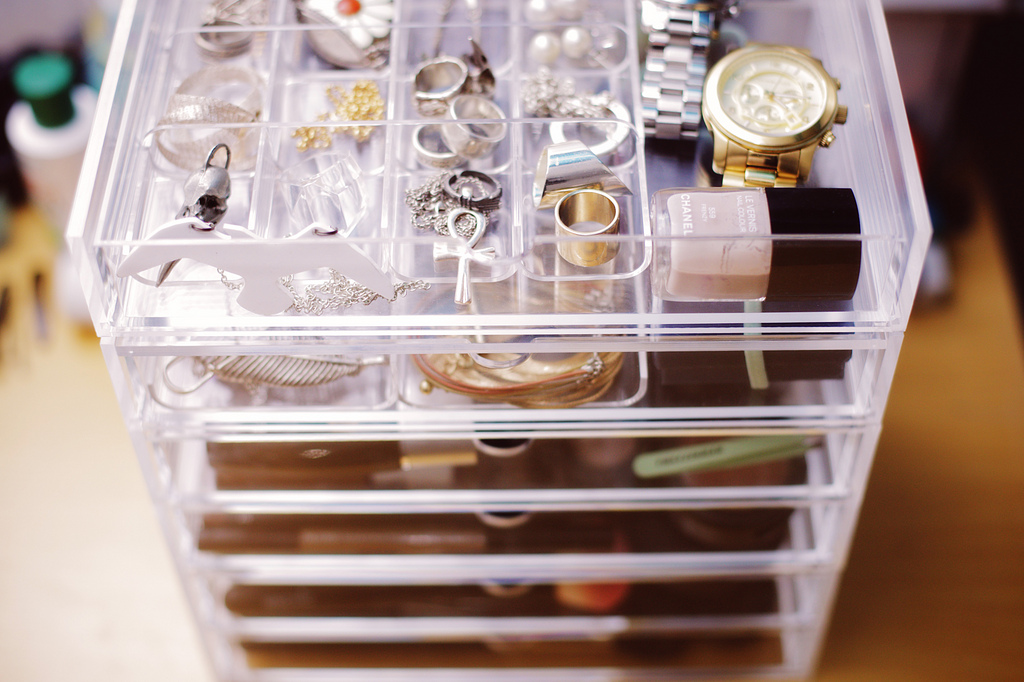 These are typically used to hold various makeup and beauty items and are displayed on a vanity, but they are also perfect for someone who bakes a lot and has a lot of various items like cookie cutters, sprinkles, and other random pieces that need a home.
Do you have any storage containers that you like a repurpose for use in the kitchen? Please share your brilliant ideas in the comments below.
Sources:
www.flikr.com
www.thekitchn.com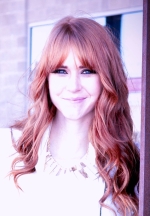 Mary Richardson
Weekly Newsletter Contributor since 2014
Email the author! mary@dvo.com