Father's Day Gifts That Are Practical for the Kitchen And Will Make You Laugh Too!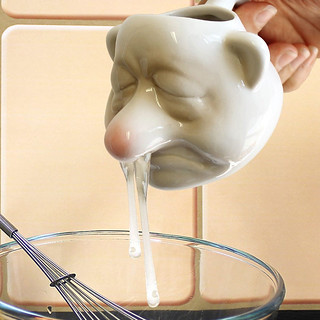 Father's Day is this month! When I think of dads, I think of lots of things- their strength, their protective instincts, their important role in the home- but I also can't help but think about the sillier side of things. Is there any dad that does not specialize in his own special brand of dad jokes? My husband, my father and father-in-law, my brother, my brother-in-law- they're all goofballs in their own way, and I love them all for it! Life would be very dull without daddies indeed!
If you have a goofball husband or father who loves to spend time in the kitchen as well, what better way to say "I love you- Happy Father's Day" than with their very own special and silly kitchen gadget? There are some pretty silly things out there!
*Nosey egg separator. As seen in the picture above. I'm pretty sure this would just make my dad gag, but I think my father-in-law would get a kick out of this!
*Shark fin tea infuser. If your family is really into tea, how about a tea diffuser with a shark fin on top? I can just picture a father happily humming the Jaws theme as he waits for his tea!
*Drumstick utensils. There are chopsticks and wooden spoons that have a drumstick handle- so in between taking bites of rice or stirring the pot Dad can whip out some sweet beats too ;). My own dad would love these!
*Head shaped knife block. This one is a little more gruesome, but it works for some people! Instead of a boring ol' knife block to store your cutlery, how about a giant wooden head? If nothing else this would be a great Halloween decoration ;).
*Bubble wrap oven mitt. How about an oven mitt that literally looks like you wrapped your hand in bubble wrap? This one could be a little disappointing though… I'd be too distracted wanting to pop bubbles!
*Veggie peeler. How about a veggie peeler that looks like a giant pencil sharpener? This would definitely make vegetables more fun at dinnertime- I'm thinking this would be great for the kids if not for the hubby ;).
*Silly mug. Let dad start off his day with a bit of humor. There are many silly mugs, but how about one that looks like a toilet? I know a few dads that would get a kick out of that!
*Angry mom microwave cleaner. How about a nifty plastic gadget that cleans your microwave… that looks like an angry mom letting off steam? This would definitely be a hilarious gift- as long as mom doesn't take offense ;).
If any of these sound like something your loved one needs for Father's Day, check out the links in the sources below!
In all seriousness, I'm so grateful for the fathers in my life. They have played a vital role in helping me be the person I am today. I have been blessed with the best of the best. Nothing can replace a good father; be sure to show your daddy/husband/grandpa some love this Father's Day, because they definitely deserve it!
Sources:
https://www.flickr.com/photos/katexic/39500698014
https://www.demilked.com/fun-and-creative-kitchen-gadgets/
https://twentytwowords.com/36-weird-kitchen-gadgets-borderline-genius/
https://www.amazon.com/dp/B07CGGH262/ref=tsm_1_fb_lk?fbclid=IwAR0jVhN-YiZ0Jem81ENjVSrUF3okAag0ANAIwL2XG17d5JvF8DBqDR7WMCI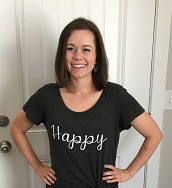 Camille Hoffmann
Monthly Newsletter Contributor since 2014
Email the author! camille@dvo.com