Make This Perfect Weeknight Chicken Parmesan
My husband has really been on to something the last few years. I really love Italian food so once in a blue moon we go to Olive Garden, or Buca di Beppo if we can. If you like Italian food and you have never been to Buca di Beppo, you need to go there. From my experience, it is the difference between Taco Bell and the best authentic taco truck in LA. Buca di Beppo feels more fresh and authentic than Olive Garden.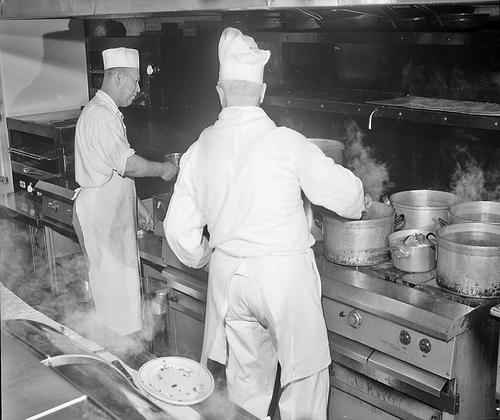 Anyway, no matter which Italian restaurant we go to, he always orders the chicken parmesan. It is always delicious. It is a cheesy, saucy comfort food, kind of dish you can always count on to make you feel better.
The beauty of eating out at restaurants is you are eating something delicious that you either cannot or would not eat at home. I absolutely love eating Vietnamese pho noodles. While it is certainly doable to make at home, and not all that complicated, I would simply rather leave it to my friends at my favorite local Vietnamese restaurant to take the time to let that perfect broth simmer all day in their kitchen and for me to bring home to enjoy on a cold day.
I would say Italian dishes are some of the easiest to create at home. Many of us can whip up a decent spaghetti or lasagna. (Hint: make fantastic garlic bread on the side and it takes any subpar spaghetti meal to a fantastic one that is talked about for ages!) And chicken parmesan is another one that you can make perfectly at home, with not too much effort. It is the perfect meal to give you a nicy saucy, cheesy hug after a long day.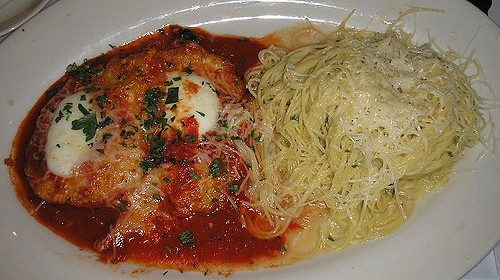 In our world lately a hard weeknight means long school days learning that new math curriculum that is very different than how any of us above the age of 25 learned (Why did they have to change it?? Whyyyyy??!) for both the child and the parent.
Whatever your weeknights look like, I guarantee you could use a nice cheesy, saucy hug from that perfect chicken parm. It makes any night better. (Especially with that perfect garlic bread on the side!) Here is my favorite recipe lately for chicken parmesan that all comes together in under 25 minutes, thanks to the broiler.
Weeknight Chicken Parmesan
INGREDIENTS:
2 tablespoons olive oil
1 yellow onion, diced
2 garlic cloves, minced
1 (28-ounce) can of crushed or pureed tomatoes, preferably San Marzano
2 teaspoons kosher salt, divided, plus more as needed
1 teaspoon pepper, divided, plus more as needed
2 large eggs
1 cup panko
3 tablespoons finely grated Parmesan, plus 4 tablespoons
2 boneless, skinless chicken breasts, halved horizontally (like you're slicing a layer cake into two layers), then pounded to 1/2-inch thick (so you have 4 roughly 5-ish-ounce cutlets total, 1/2-inch thick each)
2 tablespoons avocado oil (or other high-heat-friendly neutral oil)
DIRECTIONS:
Take the sauce. Add 2 tablespoons olive oil to a pot set over medium heat, then add the onions. Cook until the onions are just becoming translucent, then add the garlic. Continue to sauté another 1 to 2 minutes, until the garlic is fragrant. Add tomatoes, 1 teaspoon salt, and 1/2 teaspoon pepper, and stir to combine. Cook over medium-low heat for about 15 minutes, until it's thickened and tastes rich and a little sweet. Add more salt and pepper to taste.

Meanwhile, while the sauce is cooking down, get a large bowl, and two plates. In the large bowl, lightly beat the eggs until there are no big streaks of egg white visible. On one of the plates, sprinkle the panko, 3 tablespoons Parmesan, 1 teaspoon of salt, and 1/2 teaspoon of pepper, and use a fork to mix thoroughly. One at a time, take your chicken pieces and dredge them through the egg, letting any excess drip off back into the bowl. Once dredged in egg, press each side of the chicken firmly to the panko-Parmesan mixture to coat. Set aside on the second, clean plate.

Turn on your broiler. (If your broiler is on the inside-top of your actual oven, before you turn it on, move your highest oven shelf as close as possible to the broiler, and use this top shelf for the remainder of the steps). Place your largest cast iron skillet under your broiler. Let it heat up under there for 5 minutes. Use this time to mix together the mozzarella and remaining 4 tablespoons of Parmesan, and set that aside.

Using oven mitts (it'll be very hot!), take out the skillet. Add the avocado oil and the four chicken pieces—spaced out, in a single layer—into the pan. Place the pan under broiler. Broil for 3 to 4 minutes, until the tops of the cutlets are crispy and golden brown. (Peek after 3 minutes to avoid burning. If, after 4 minutes, the tops still aren't getting golden, leave it for another minute or so.) Remove the skillet from the broiler. Use a spatula to flip over the chicken, and top each piece with several spoonfuls of sauce, and a heavy sprinkling of mozzarella and Parmesan. Place back under broiler for another 2 minutes until cheese is bubbling and dotted with brown spots.

Remove from the broiler. Serve hot, preferably with big hunks of buttered bread (or your favorite garlic bread).
Add Recipe to Cook'n
Sources:
www.flikr.com
www.food52.com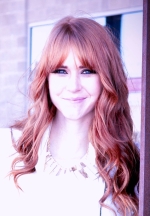 Mary Richardson
Weekly Newsletter Contributor since 2014
Email the author! mary@dvo.com