January: Eating Seasonally
The holidays are behind us and it's time to hunker down and recenter on some indoor hobbies for the winter months. Cooking is just the thing! I am trying to get more inspired in the kitchen and cook with some new ingredients and methods, so I went to Pinterest looking for ideas! Among the thousands of great ideas to be found there, I came across this list of seasonal produce for January. Basing my new meals off of this list is helping me feel excited about these long winter months and stay positive about what goodness this season has to offer.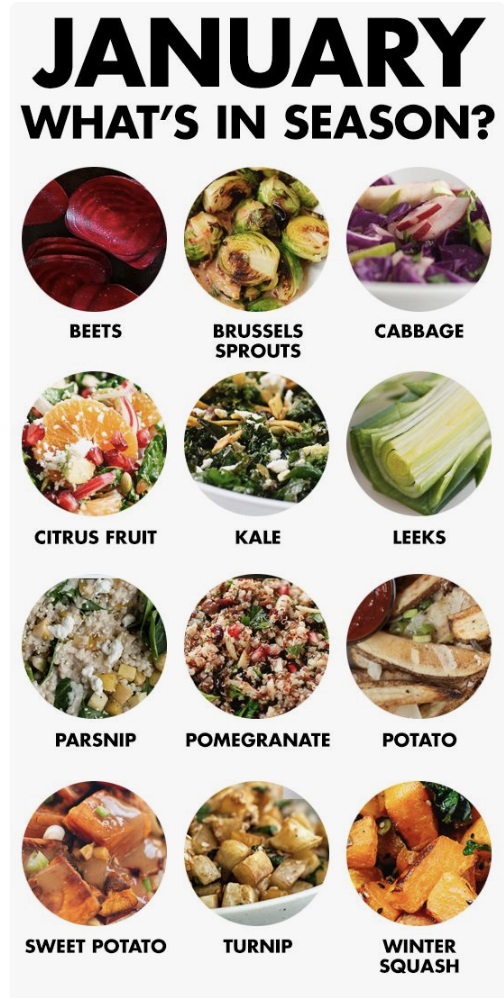 The first things that stick out to me on this list are leeks, potatoes and citrus fruits, because I am already so comfortable with these ingredients. Try using them in a new way, or highlighting some favorite meals with these. I like to serve salmon with on orange glaze over a bed of farroh with chunked oranges mixed in. It sounds a little strange, but believe me it is delicious! Try thinking out of the box with proteins you already know and love, elevating them with some of these seasonal produce like the citrus or squash!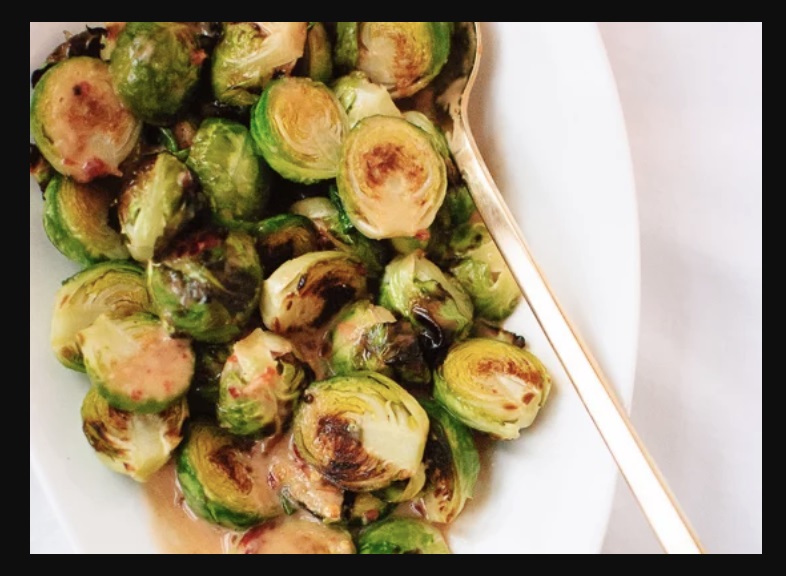 Another seasonal ingredient that caught my eye is brussel sprouts. They have a pretty bad reputation because home cooks often make them soggy and overcooked. But have you had them in a restaurant? Roasted and caramelized and delicious?! They are to die for! This month is a great time to try preparing these at home and doing them justice! Let's break out of our typical meals and try something new together! Here is a recipe I found on Pinterest from A Pinch of Yum that looks delicious. The blog A Pinch of Yum has never failed me!
Insert CaramelizedBrussels.dvo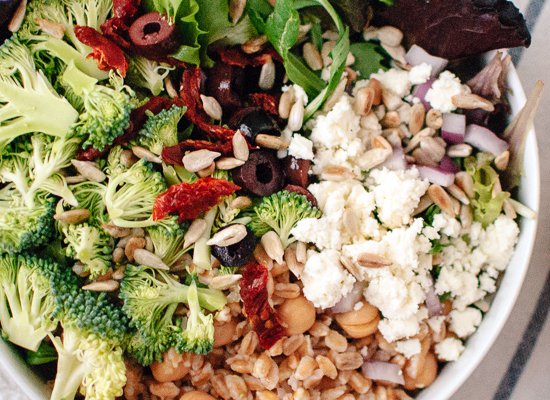 And the last ingredient I'll highlight here is classic broccoli! It is in season at the start of the new year and a nice chance to try serving it in new ways. My family eats steamed broccoli with dinner at least a few times each week, but I want to try serving it cold in a salad or roasted with a fancier meal. Let's all get a little outside ourselves this month and try new ingredients, or at least try new ways to prepare our old favorites. Who's with me?!
Sources:
https://cookieandkate.com/2015/january-produce-guide/
https://www.allrecipes.com/recipe/16015/caramelized-brussels-sprouts-with-pistachios/

Stefanie Hathaway
Monthly Newsletter Contributor since 2016
Email the author! stefanie@dvo.com