Feeding Vegetarians, Vegans, and Carnivores, TOO?
Here's How to Make Peace as Well as Marvelous Meals!
At a gathering the other day, the talk turned to meal-making and the challenges we face trying to please everyone at the table. Several of us are vegans or vegetarians who are married to carnivores. (Almost sounds like the plot of a sci-fi movie.)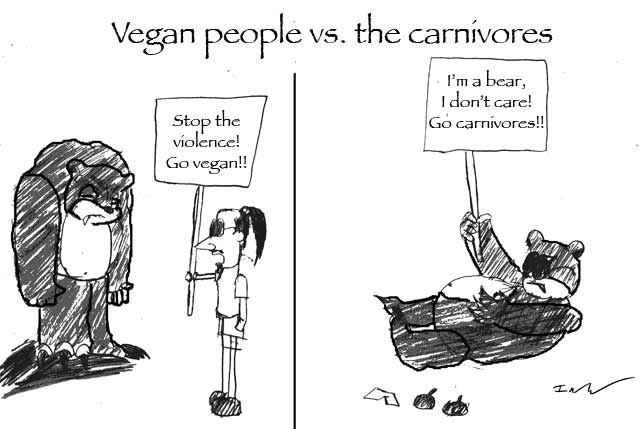 Turns out, my research shows this is a fairly common issue. So I went hunting for some cyber-help. And I hit pay dirt. I found a wonderful site,
Kitchen Treaty: Make Food, Not War
(www.kitchentreaty.com), that's on top of this conundrum.
If you or someone you know is dealing with this issue as well, then you might want to check Kare's site out. She says her mission is to achieve peace in the kitchen - one delicious recipe at a time. And she's doing this really well.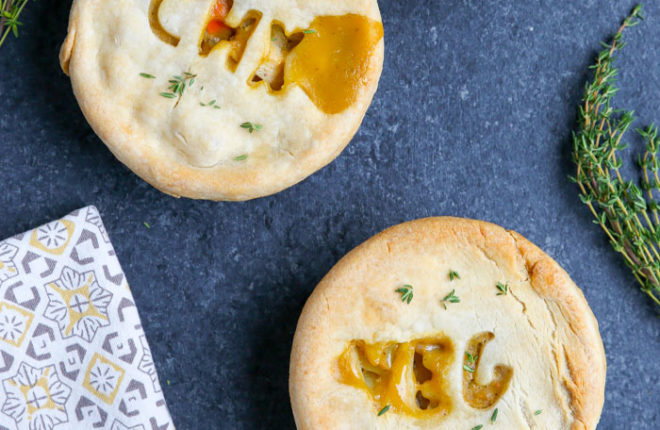 For instance, look how cleverly she solved the chicken pot pie dilemma. Before adding the chicken to her filling, she made a couple non-chicken pies. Then she marked each version of the pie with cut-out labels. Smart!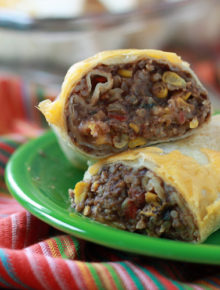 Kare is famous for "1 Recipe Several Ways." She figured out to make burritos so everyone can enjoy them—vegans, vegetarians, and meat-lovers—they're all covered.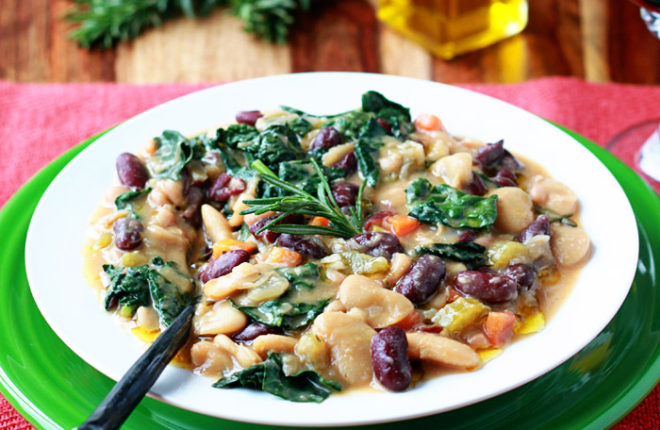 Cooking up soups and stews is an easy way to meet the taste preferences of your family. This hearty Tuscan Bean Stew tastes amazing, with or without the sausage. With three types of beans and a generous dose of rosemary and garlic, this is a seriously satisfying stew.
TUSCAN BEAN STEW
1 tablespoon olive oil
1 cup diced yellow onion (about 1/2 medium onion)
1/2 cup diced carrot (about 2 medium carrots)
1/4 cup diced celery (about 1 stalk)
4 medium cloves garlic, minced
1 teaspoon dried thyme
1/4 teaspoon crushed red pepper flakes
1/2 teaspoon kosher salt
1/4 teaspoon ground black pepper
1 (15-ounce) can cannellini or white kidney beans, drained (about 1 1/2 cups)
1 (15-ounce) can kidney beans, drained (about 1 1/2 cups)
1 (15-ounce) can butter beans (also known as lima beans), drained (about 1 1/2 cups)
2 cups low-sodium vegetable broth
2 (5-inch) sprigs rosemary
1 bay leaf
1 small bunch Lacinato kale (also known as dinosaur kale or Tuscan kale), cut into 1-inch pieces (about 4 cups)
Salt to taste
Pepper to taste
Additional olive oil for serving, if desired
1. Add the olive oil to a large, heavy pan over medium heat. When hot, add the onions, carrots, and celery. Cook, stirring occasionally, until softened, 5-6 minutes. Add the garlic and cook, stirring, for one more minute. Stir in the thyme, salt, and black pepper. Add the beans, broth, rosemary, and bay leaf. Stir to combine. Increase heat to medium-high and bring to a boil. Once it comes to a boil, reduce heat to low to maintain a simmer until the stew is thickened, 20-25 minutes.
2. Add the kale and cook until wilted, 3-4 minutes.
3. Remove the rosemary sprigs and bay leaf. Taste and add additional salt and pepper if desired.
4. Serve as-is or over polenta, brown rice, or quinoa. Drizzle individual servings with a little olive oil, if desired.
NOTE: For the carnivores at the table, before serving add cooked mild Italian sausage or cooked and shredded chicken breast to their bowls.
Add Recipe to Cook'n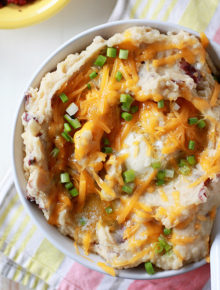 Then there's the potatoes approach. These slow cooker loaded mashed potatoes are so good without meat. But for your meat-lovers you can be sure to have lots of cooked and crumbled bacon on hand.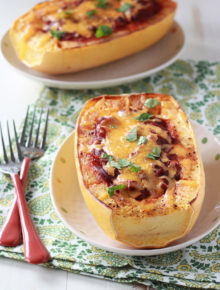 There are truly boatloads of ways to please all the folks you cook for. But I'll close with this one last suggestion from Kare: Try stuffing spaghetti squash with a vegetarian chili and cheese. When serving your carnivore(s), have browned and seasoned ground beef ready to layer atop one or two. This is a flavor combination that earns applause.
By now you've probably picked up on the underlying theme—it's all in the planning. Sure, there's a little extra work involved, but it's worth it if it results in peace at the table. So going forward this New Year, let's take Kare's lead and make peace as well as marvelous meals!
Sources:
www.dailyeasternnews.com
www.kitchentreaty.com

Alice Osborne
DVO Newsletter Contributor since 2006
Email the author! alice@dvo.com