Trending on Pinterest: Chicken Fajita Soup for the Win!
As many of us know, not every Pinterest recipe we scroll across is a win. There are plenty that look delicious in the picture but just don't turn out as you hoped. I've become more hesitant to try Pinterest finds lately, after having a few recipe fails. A friend recommended this slow cooker chicken fajita soup to me that she had found on Pinterest, and because she vouched for it I was willing to give it a go! And I'm glad I did- this recipe goes in the "Pinterest Wins" category for sure!
It's September now, and time to start looking at some warmer comfort meals now that the weather is cooling off. I do love grilling, but slow cooker meals are a welcome change for some heartier, warmer-feeling but still quick meals. I love meals that I can make easily in the morning and serve up when it's a convenient time for our family to eat.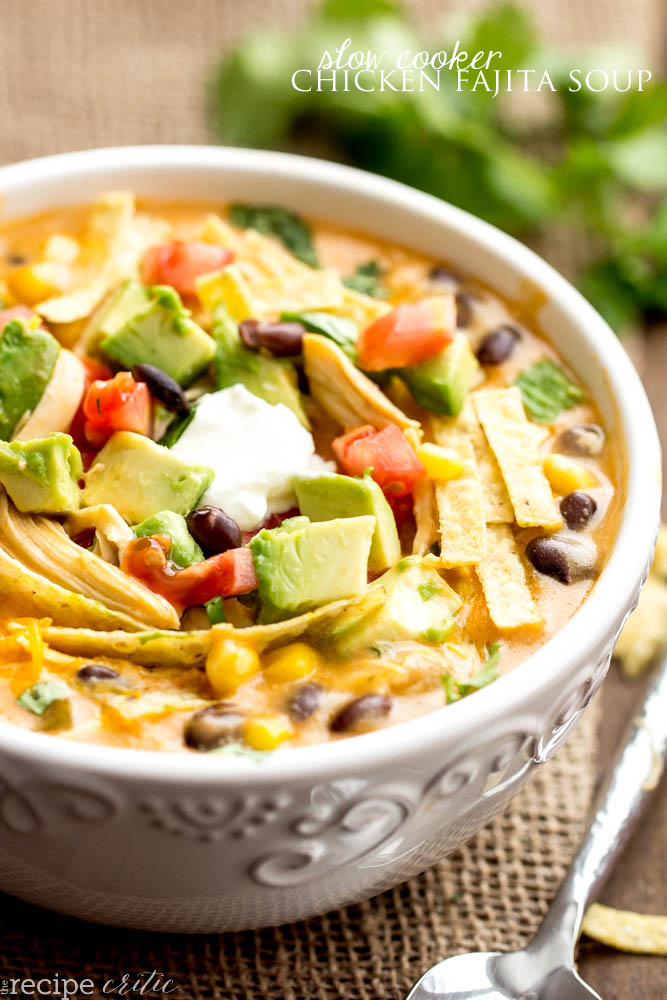 This soup tastes great, and with a few fresh toppings it looks pretty too! This would be a great meal to come home to after church, or to eat before heading out trick or treating. Is it too soon to be thinking about that?!
Add Recipe to Cook'n
Begin by spraying your slow cooker with cooking spray and adding a pound of boneless skinless chicken breast to the pot.
Now, mix 2 cans cream of chicken soup, 1 cup (good tasting!) salsa, 2 cups frozen corn, 1 can rinsed/drained black beans, 1.5 cups water, 1 tsp ground cumin, and ½ tsp dried cilantro. Once this is combined, pour it over your chicken.
This recipe doesn't take all day, so even if you get a late start you can still have it ready before dinner. Cook on low for 4-6 hours, after which you'll shred the chicken with 2 forks. Put it back in the pat and add a cup of shredded cheese. Cook about 15 more minutes until the cheese has melted while prepping your toppings: sour cream, diced tomatoes, green onions, cilantro, lettuce, diced avocado and tortilla strips! Don't forget the avocado and tortilla strips, they really make it for me!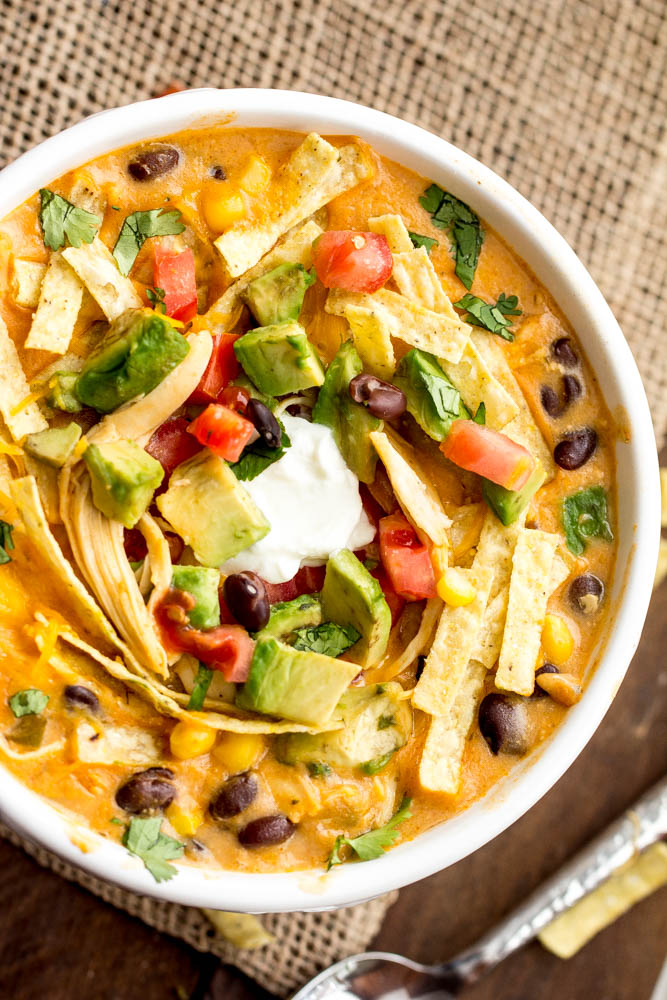 What are some of your favorite slow cooker meals now that summer is over? Any "Pinterest Wins" I should know about? I'm always on the hunt!!
Sources:
https://therecipecritic.com/2014/11/slow-cooker-chicken-fajita-soup/

Stefanie Hathaway
Monthly Newsletter Contributor since 2016
Email the author! stefanie@dvo.com