Help! I'm Chickened Out!
You might think you read that title wrong. Did she mean she "I chickened out"?? Heck no! I never chicken out of anything! :) No, I am literally chickened out. I am sick and tired of eating sub-par chicken and have all but given up on trying to make it. Maybe it's because pretty much the only way I eat chicken anymore is when I'm trying to be a good girl and eat lean meats aka chicken. **An exception to this being chicken wings, which I go into great detail about my love for chicken wings in my other article ;)
The other night was the final straw. I had gotten some cilantro and lime marinated chicken at Aldi that looked really good and I was excited to make it. I cooked that up and made it into some fajitas. My husband and I took one bite and just couldn't do it. Something was off. I have always been so scared to undercook chicken so I almost always cook it until its second death, but this time I did the unthinkable: I undercooked the chicken. That is just something you don't even want to mess with so that went straight into the trash and I was off in a flash faster than you can say "Winner Winner Chicken Dinner!" to let the professionals at Wing Stop make my chicken dinner :)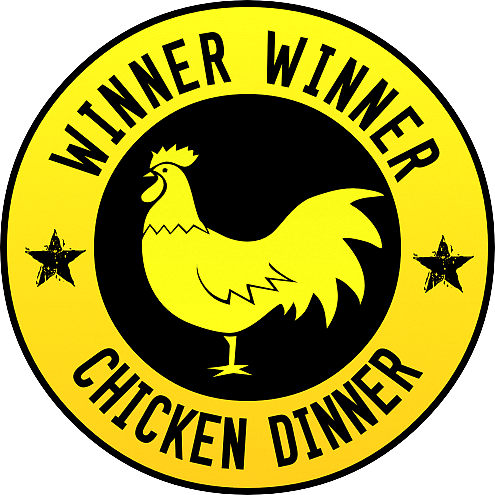 I'm officially declaring 2018 a chicken-less year. I could use a good year hiatus from making chicken at home. Hopefully I can jump back on the wagon in 2019!
The good news is: I've moved onto other meats…dare I say better meats. Namely, beef. I've been working hard on perfectly executing a good carne asada taco, grilling a medium rare steak to perfection or making a delicious cheeseburger soup to please the crowds, which is what I'd like to share with you today.
One of my sisters introduced our family to this cheeseburger soup and now it's the go to for me and my 6 sisters. It's a fantastic meal to enjoy on a cold day! It's the kind of soup that is also wonderful to bring to a pot luck or to a friend who just had a baby or surgery. It's a great meal for when guests visit as well. I'm all about a meal that I can count on that will turn out exactly the same each and every time.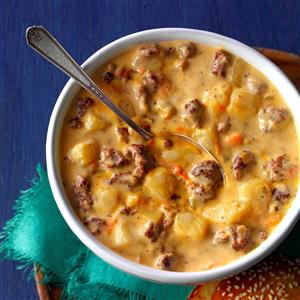 You can pair whatever you'd like with it but you certainly cannot go wrong with a nice crusty baguette with some good salted butter (is there really any other way?? ;) ). That is pretty much my go-to for almost every soup.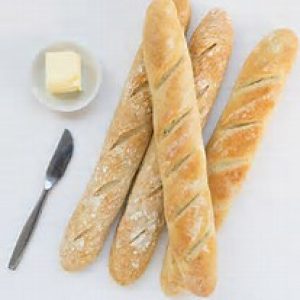 Here is the recipe for one of my very favorite soups:
Cheeseburger Soup
½ pound ground beef
4 tbsp. butter
¾ cup chopped onion
¾ cup chopped carrots
¾ cup diced celery
1 tsp. dried basil
1 tsp. dried parsley flakes
1-3/4 pounds (about 4 cups) cubed peeled potatoes
3 cups chicken broth
¼ cup all-purpose flour
1 package (16 ounces) Velveeta process cheese, cubed
1-1/2 cups whole milk
¾ tsp. salt
¼ to ½ tsp. pepper
¼ cup sour cream
Directions:
1. In a large saucepan over medium heat, cook and crumble beef until no longer pink; drain and set aside. In same saucepan, melt 1 tablespoon butter over medium heat. Saute onion, carrots, celery, basil and parsley until tender, about 10 minutes. Add potatoes, beef and broth; bring to a boil. Reduce heat; simmer, covered, until potatoes are tender, 10-12 minutes.
2. Meanwhile, in a small skillet, melt remaining butter. Add flour; cook and stir until bubbly, 3-5 minutes. Add to soup; bring to a boil. Cook and stir 2 minutes. Reduce heat to low. Stir in cheese, milk, salt and pepper; cook until cheese melts. Remove from heat; blend in sour cream. Yield: 8 servings (2-1/4 quarts).
Have you had the chicken blues? Please share in the comments below if you are with me on this one. Maybe it's just me. That's ok. Me and my carne asada nachos are going to be just fine in 2018, don't you worry! ;)
Add Recipe to Cook'n
Sources:
www.preservingnow.com
www.tasteofhome.com
www.moresisterstuff.blogspot.com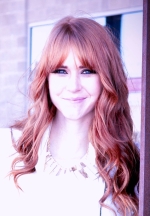 Mary Richardson
Weekly Newsletter Contributor since 2014
Email the author! mary@dvo.com