Glamping Food Tips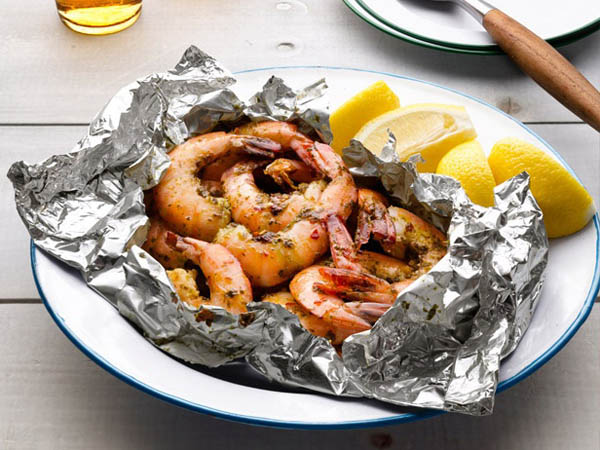 Glamping, or glamorous camping, is my favorite way to do it! Oh, I can definitely do the down and dirty camping too, but I like a little bit of comfort. I don't get to do fancy camp food very often, because the menu is often tailored to macaroni and cheese, hotdog and s'more munching munchkins, and there is nothing wrong with a s'more. However, for more sophisticated palettes, glamping food cannot be missed! What could be better than enjoying nature, relaxing and filling your tummy with some gourmet food options?
Just because you are sleeping outside doesn't mean you can't eat five-star. With a few simple tricks and tips, you can easily make your camp meals gourmet. Whether you are going out for a weekend with your sweetie, or maybe a girl's weekend, or even just camping out in your own backyard, gourmet recipes are sure to impress. Let's get fired up.
Preparation. Having the right spices, ingredients and cookware is key to making a great meal while avoiding stress. If you have a recipe that can be prepared ahead of time, such as a spice rub, do it ahead of time and store it in a ziptop bag. If this is going to be used as a rub for example, save yourself time and mess by making sure the ziptop bag is large enough for the meat to fit inside. Marinades can be prepared the same way. Then, when marinating or using the rub, insert the meat into the bag.
If you need spices but want to keep them separated, try using a pill-a-day organizer.
Preparing vegetables ahead of time can also be a great way to make gourmet meal prep easier.
Try an insulated work glove rather than lid lifters, this is helpful if you are backpacking as well because the gloves could be used for other activities and are less heavy and hard to pack than lid lifting utensils.
Freeze your food. Pasta sauces, pesto, butters, soups, chili, and even stews can be prepared ahead of time, in your own kitchen, and reheated at the camp site. This tip can also help with keeping cooler contents cold. Nothing feels as good on a cold evening as some creamy tomato basil soup and toasted garlic bread. Baked potatoes can also be frozen and later reheated over coals.
Try quick cooking grains instead of pastas. Quinoa, and orzo are fast option, as is polenta. Try minute rice cooked in broth, its called minute rice because it has been partially cooked already.
Citrus is a great way to add a pop of flavor to an otherwise boring meal. Adding a squirt of lemon to grilled chicken or shrimp is an easy way to get fresh flavor.
Use an oil sprayer, rather than hauling in a big bottle unnecessarily. Also, it makes clean up easier, and prevents an oil spill.
Grilling fruit is a great way to add a nice touch to your meals. Grilled peaches and pineapple are especially delicious.
Dried mushrooms take very little room, reconstitute quickly , are light for backpackers and add a ton of flavor to meals.
Try using ghee or clarified butter to bump up the scrumptiousness of your meals. You have been out hiking or swimming or batting off mosquitoes, your body needs the extra calories.
I have included a recipe for some very delicious and gourmet tasting Packet Garlic Shrimp.
Add Recipe to Cook'n
For an extra buttery even more gourmet taste, try this recipe with a clarified butter substitution,To make your own clarified butter.
Do you have any other tips you use when preparing gourmet camping food, or camp cooking in general?
Sources:
http://food.allwomenstalk.com/delicious-campfire-recipes-for-camping/6/

Sharon Ng
Monthly Newsletter Contributor since 2012
Email the author! sharon@dvo.com