Your June Cookbook Reviews
We have been hard at work preparing lots of cookbooks for you. Here are two!
---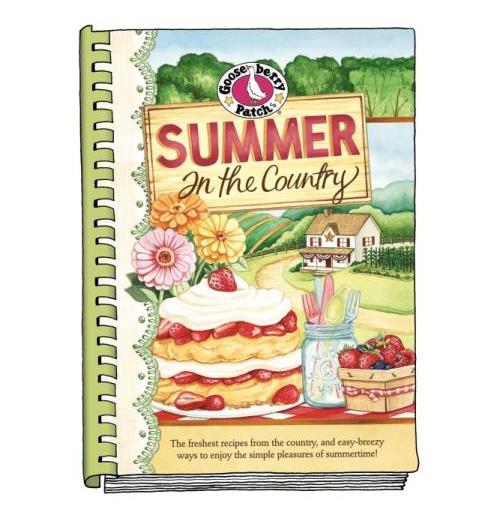 Sometimes summer cooking can get challenging. Seems in the summer we get bored with menus, this cookbook will help you solve that problem! Whether you are heading outside to grill, have a cookout, going camping and cooking over a fire, having a picnic or sitting at your own dining table, this cookbook has tons of options for you! It features many desserts and tons of sides, fewer red meat dishes and lots of chicken.
Most recipes include basic things for a well stocked kitchen, nothing to be running all over town for. The recipes are also a good mix of standards with some interesting recipes. I am sure they are great though, otherwise they would not be included. This book is great for those who have their own garden, and each recipe is very easy to follow.
Here are some samples from the cookbook that I can't wait to whip up; Ericka's Cheese Danish, Crunchy Strawberry Salad, Mango Chutney Chicken Bites, Sweet Basil with Pineapple, Zesty Horseradish Coleslaw, Sizzlin' Chicken, Poppin' Popcorn (a method for having freshly popped corn over the fire), and finish that up with some Watermelon Lemonade and Bee Sting Cake.
---
The Best of the Best from the Plains by Quail Ridge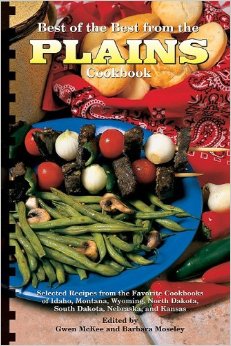 This cookbook is a culmination of the best recipes from Idaho, Montana, Wyoming, North Dakota, South Dakota, Kansas and Nebraska. A great collection of simple, meets fresh, and where hearty meets fresh.
From fresh stream caught fish, and hearty potatoes, this cookbook features something for everyone. With 401 recipes and easy to follow directions, this is a great option for feeding your family. It includes some big game recipes and even recipes for fresh picked berries.
Recipes I can't wait to try include Hot Potato Skins, Homemade Fiddle Faddle, Basque Baked Eggs, Wagon master Soup, Avocado Citrus Toss, Microwave Scallop Potatoes, Apple Dumplings, Beef Fudge (sounds unique enough that I have to try it), and Spud Candy! What do you expect when Idaho is part of the featured States? In fact I counted 24 potato type recipes!
Whether cooking inside or out, this book is a great resource.

Sharon Ng
Monthly Newsletter Contributor since 2012
Email the author! sharon@dvo.com