Campfire Orange Cinnamon Rolls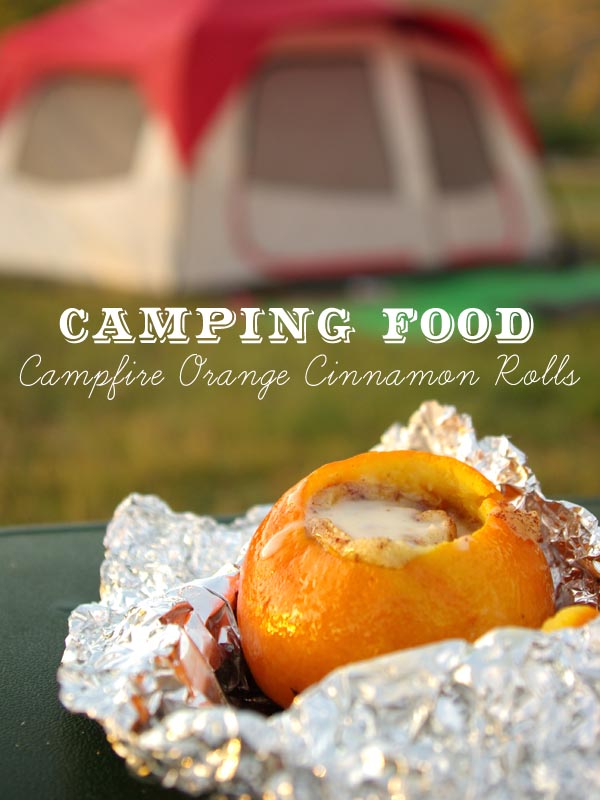 There is just something about cooking things in the fire pit while camping. It kind of makes me feel like a super tough human being that could survive out in the wild like a champ. Give me a lighter and a cooler full food to throw on the fire and I could survive anything! :) Okay, that makes me not so tough, but I still love cooking on the fire whether I would be the winner of Survivor or not. There are so many fun things to cook on a campfire including the classic roasted hot dogs, hobo dinners, or amazing mountain man breakfasts. But what could you have for dessert OR breakfast that tastes heavenly and takes about 5 minutes to prepare? Not to mention this is a super fun and easy food for your kids to help with. Orange cinnamon rolls! I have seen recipes on Pinterest for hollowing out an orange and making a chocolate cake inside, which sounds delicious, but how about something way easier? By using the refrigerated cinnamon roll cans, this is a sure fire, pun intended, hit for breakfast or dessert!
What you need:
Cinnamon Rolls in a pop-tube.
Cream Cheese Frosting (Unless your rolls come with some)
Oranges (One for each roll)
Knife
Spoon
Start by cutting off the top of your orange. Hollow it out with a spoon.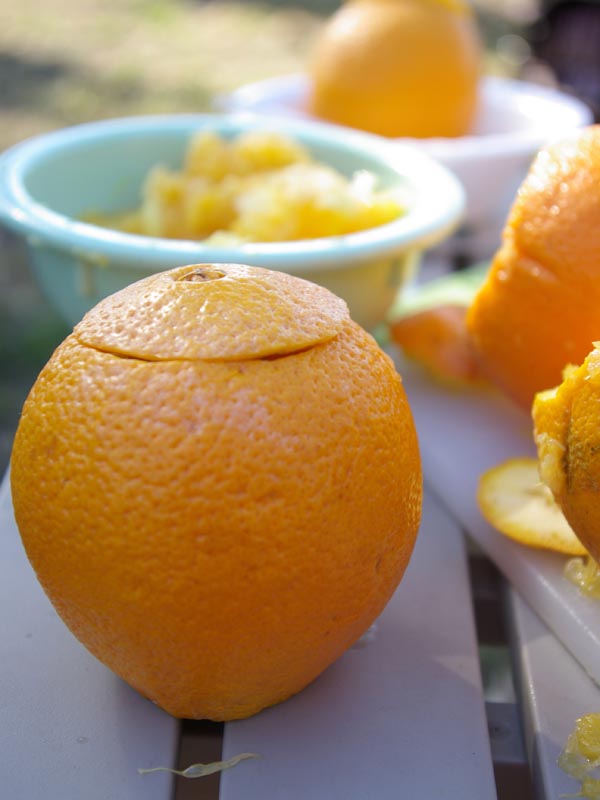 Place one cinnamon roll into the bottom of the orange peel.
Put your orange lid back on the top. Wrap it tightly in foil from the bottom up so it creates a little handle.
Place it right in medium hot coals or place them on a grill if you don't have a morning fire. Let them bake for about 12 minutes, flipping over once while cooking.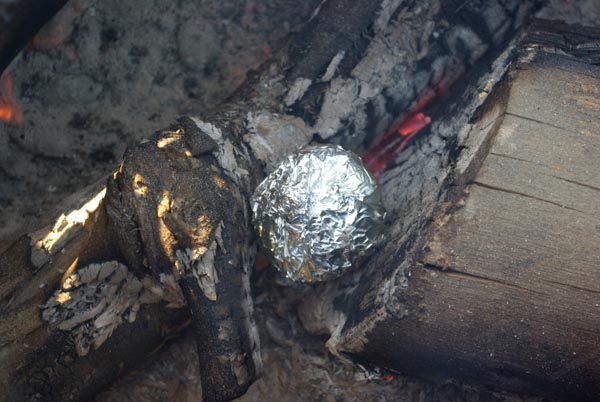 Drizzle your frosting right on the top of these as they are piping hot.
Clean up is a cinch since the orange is the plate. I hope you love this fun take on cinnamon rolls while enjoying the great outdoors!
Sources:
http://www.oleanderandpalm.com/2012/06/campfire-orange-cinnamon-rolls.html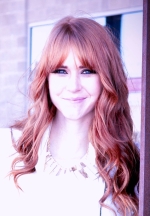 Mary Richardson
Monthly Newsletter Contributor since 2014
Email the author! mary@dvo.com