A New Twist on an Old Classic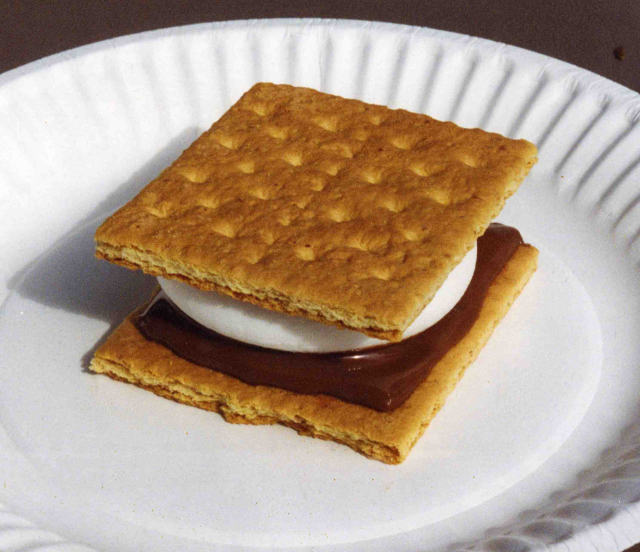 Everyone loves the s'more. The graham cracker sandwich with warmed melty chocolate and a squishy toasted marshmallow is a camping classic. If you have never had one, you are missing out. This treat even made its appearance in one of my favorite movies. This is a movie reference to one of the best classic kid movies of all time, The Sandlot. I have included the s'more commentary in case you missed it.
Ham Porter: Hey, Smalls, you wanna s'more?
Smalls: Some more of what?
Ham Porter: No, do you wanna s'more?
Smalls: I haven't had anything yet, so how can I have some more of nothing?
Ham Porter: You're killing me Smalls! These are s'more's stuff! Ok, pay attention. First you take the graham, you stick the chocolate on the graham. Then you roast the 'mallow. When the 'mallows flaming... you stick it on the chocolate. Then cover with the other end. Then you scarf. Kind of messy, but good! Try some!
If you are starting to want to modernize your classic s'more, here are a few ideas.
For the Graham-
Oatmeal cookies
Cinnamon or chcolate graham crackers
Fudge graham cookies
Mint Choclate cookies
Peanut butter cookies
Chocolate s triped shortbread cookies
For the Mallow-
Flavored mallows
Give a home-made mallow a try
For the chocolate-
A mini rolo candy tucked inside the marshmallow, graham cracker is not necessary
Switch out the typical Hershey chocolate bar for white chocolate or a dark chocolate, or a sea salted caramel bar.
Extra's additions-
Add strawberroes
Add raspberries
Peanut butter
Caramels
Syrups - chocolate, strawberry, caramel, etc.
Jam
Anyway you mix them, classic or switch it up, the S'more is a staple, essential, a legend. When it comes to making this amazing treat, take some advice from The Sandlot:
Remember kid, there's heroes and there's legends. Heroes get remembered but legends never die, follow your heart kid, and you'll never go wrong. –The Sandlot
Sources:
http://foodartist.wordpress.com/2010/06/18/22-s%E2%80%99more-art-lessons/

Sharon Ng
Monthly Newsletter Contributor since 2012
Email the author! sharon@dvo.com