Summer Bucket List for Foodies!
Can you believe May is nearing its end? Summer is practically here! And with summer comes late warm nights, laid back days, and lots of time to make family memories!
An easy way to make sure you create traditions, experiences and memories is to create a bucket list! It's a great way to give you some direction when you're trying to plan all your summer fun! And helps you keep track of all the fun things you've accomplished as you cross things off!
While you don't have to just have food items on your summer bucket list, there sure are lots of fun foodie experiences you can add to your summer plans!
Make s'mores- Basic-
but pretty much necessary! What's summer without s'mores?!
Create a s'mores board-
You can create a spread with a variety of cookies, chocolates, and even marshmallows to create the ultimate s'mores buffet!
Roast hot dogs-
Another basic necessity. There's just nothing like hot dogs roasted over an open fire!
Have a bbq-
Homemade patties, corn on the cob, fresh watermelon- the ultimate summer experience!
Host a dinner-
There's probably a family in your neighborhood that you've wanted to get to know better. Now is the time to make that happen! Ask them to dinner, invite them to bring a favorite dish, and enjoy the company!
Homemade ice cream-
It's not even comparable with store bought! I also love that you can really make it your own. You could even make it a goal to make ice cream several times and let each member of the family choose a flavor to create!
Homemade ice cream sandwiches-
Whether you make ice cream or get some from the store, you can make your own creation using a variety of cookies or pastries!
Make popsicles-
You can make them as sweet or as healthy as you want. Kids love helping with the process, too- though it will definitely teach them patience as they wait for their delicious treats to freeze!
Go cherry picking-
This is such a fun classic family activity! And then you can enjoy the cherries afterward in a variety of recipes! It's often even cheaper than the store, so it's even more of a win!
Food wars-
If you think your family can have fun doing this instead of ripping each other's heads off, you can split up into teams and have a competition! Choose one or two ingredients (e.g. apples, bacon, graham crackers), or choose a theme (e.g. cheesecake, brownies, breakfast), and let everyone's imaginations run wild as you create your recipes sticking with the ingredients or theme given. Have an unbiased judge try the recipes and declare a winner!
Even if you just did the items on this list, you would have a pretty epic summer! I'd love to hear what you are planning on doing this summer- share with us in the comments below!
Sources:
https://www.flickr.com/photos/irisphotos/9233737378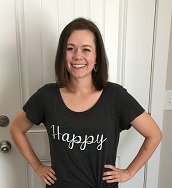 Camille Hoffmann
Weekly Newsletter Contributor since 2014
Email the author! camille@dvo.com