This Marinade for Grilled Chicken Thighs is the Best!
I don't know about you but I am so excited that it is nearly Labor Day and summertime--aka grilling time! There is just something great about cooking outdoors on the grill and if you want to mix things up and do something different than burgers, brats or ribs, I've got the best recipe today for you to make with chicken thighs.
The secret is in the marinade. It brings in all the best Thai flavors to create a marinade that the chicken sits in for several hours before you grill it--Thai basil, fish sauce, lime juice, lime zest, brown sugar and ginger.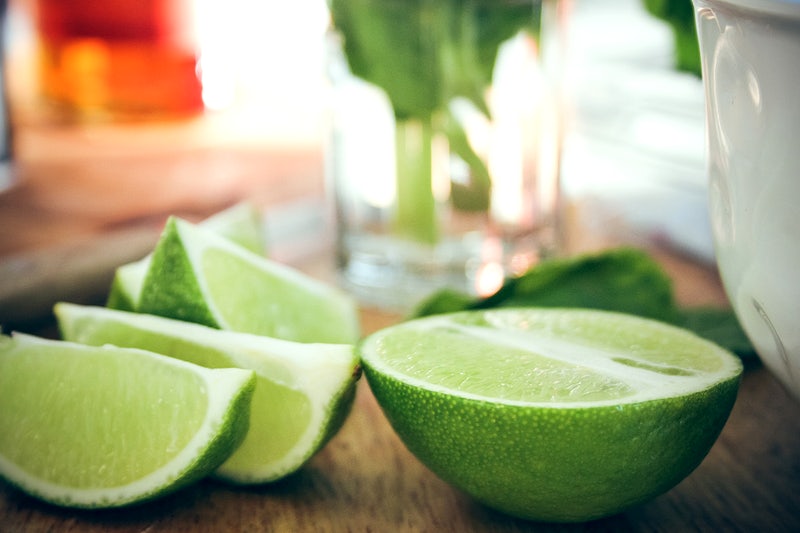 This fantastic recipe comes from one of my favorite food blogs, DamnDelicious.net--where she created the perfect marinade for Thai chicken thighs that get nice and crisp-tender on the grill. If you don't have a grill, you could make them on a grill pan on the stovetop on medium-high heat until they are cooked through and golden brown, about 4-5 minutes on each side.
This chicken is so full of umami flavors and the flavors are so complex and come from every which way! I added a clove of garlic to the marinade as well because I love garlic and it only added to the mix of flavors for me. Feel free to mix up the herbs a bit if you can't find Thai basil at the grocery store. One reader mentioned using traditional basil and mint together and that it was great. 
Things to serve with this Thai grilled chicken:
Sweet sticky rice. Making some sweet sticky rice with coconut milk (and possibly mango( would go great with this meal. The sweet would balance out all that savory and taste so delicious together!



Jasmine rice and vegetables. Instead of going the extra mile and making sticky rice, you can simply make plain, fluffy jasmine rice with something like steamed broccoli or roasted asparagus on the side. Many commenters on the recipe said they cooked down the marinade sauce by thickening it with a little cornstarch and create a nice, thick sauce to pour over the chicken and rice after it was cooked and it was a great way to use up those delicious leftovers from the marinade instead of throwing it away.
Crunchy Thai coleslaw with a peanut salad dressing. This type of salad sounds like a heavenly, crunchy pairing with this chicken.
Watermelon or other cold fruit salad. Of course this would be delicious with a side of rice again and some cold watermelon or pineapple, or really any other fruit. It's so fun to pair cold, sweet fruit with all those savory flavors.
This chicken is so delicious, you are going to want to think of several ways to make it! What are some of the things you can't wait to grill up this summer? Have you grilled chicken thighs before? I think you'll really love it because they are so tender and yet they get so crispy on the outside.
Thai Chicken Thighs - Damn Delicious
Thai Chicken Thighs - Cilantro, Thai basil, fish sauce, lime juice and brown sugar = best marinade ever. Grilled or cooked on a grill pan on the stovetop! Author: Chungah Rhee
Yield:
6 servings
Serving size:
6
Ingredients:
1/3
cup
chopped fresh
cilantro
leaves
1/4
cup
chopped Thai
basil
leaves
2
green
onions
, thinly sliced
1/4
cup
fish
sauces
3
tablespoons
canola
oils
, divided
2
tablespoons
freshly squeezed
lime juice
1
tablespoon
limes
zest
1
tablespoon
dark
brown sugar
2
teaspoons
freshly grated
ginger
1/2
teaspoon
kosher
salt
1/2
teaspoon
freshly ground
black pepper
2
pounds
boneless, skinless
chicken thighs
Directions:
Preheat grill to medium high heat.
In a medium bowl, combine cilantro, basil, green onions, fish sauce, 2 tablespoons canola oil, lime juice, lime zest, brown sugar, ginger, salt and pepper.
In a gallon size Ziploc bag or large bowl, combine chicken and cilantro mixture; marinate for at least 2 hours to overnight, turning the bag occasionally. Drain the chicken from the marinade.
Preheat grill to medium high heat.
Brush chicken with remaining 1 tablespoon canola oil; season with salt and pepper, to taste. Add chicken to grill, and cook, turning occasionally, until chicken is completely cooked through, reaching an internal temperature of 165 degrees F, about 10 minutes.
Serve immediately.
Source:
damndelicious.net

Recipe formatted with the Cook'n Recipe Software from DVO Enterprises.
Add Recipe to Cook'n
Sources:
www.rawpixel.com
www.flickr.com
www.damndelicious.net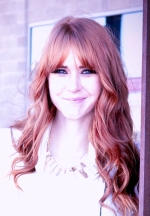 Mary Richardson
Weekly Newsletter Contributor since 2014
Email the author! mary@dvo.com