Chocolate Éclair Cake—DIVINE and EASY!
Have you heard of Chocolate Éclair Cake? I hadn't until I read about it in one of Aunt Annie's carefully saved magazines,
Cook's Country
(June/July 2011). The article explained that the recipe for this dessert is virtually nonexistent in cookbooks, but that it's all over the Internet. So, I went looking, and sure enough, there it was.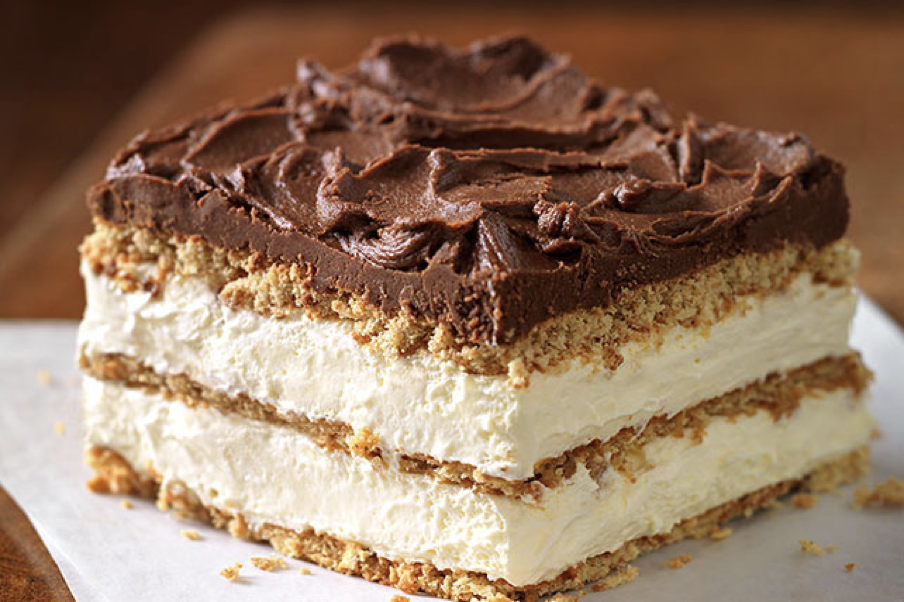 As I studied a wide variety of sources, the thing I noticed was just what the
Cook's Country
magazine reported—nearly all the recipes proceed the same way: make a fake mousse filling by folding in Cool Whip (uh uh—I always use sweetened whipped cream—I prefer real food) into instant vanilla pudding; line a casserole dish with whole graham crackers (not crumbs); top the graham crackers with half of the "mousse," layer more graham crackers, then the remaining mousse, add one final layer of grahams.
To finish, gild the lily with canned chocolate frosting (uh uh again—I prefer my homemade chocolate frosting made with real butter rather than shortening—yuk).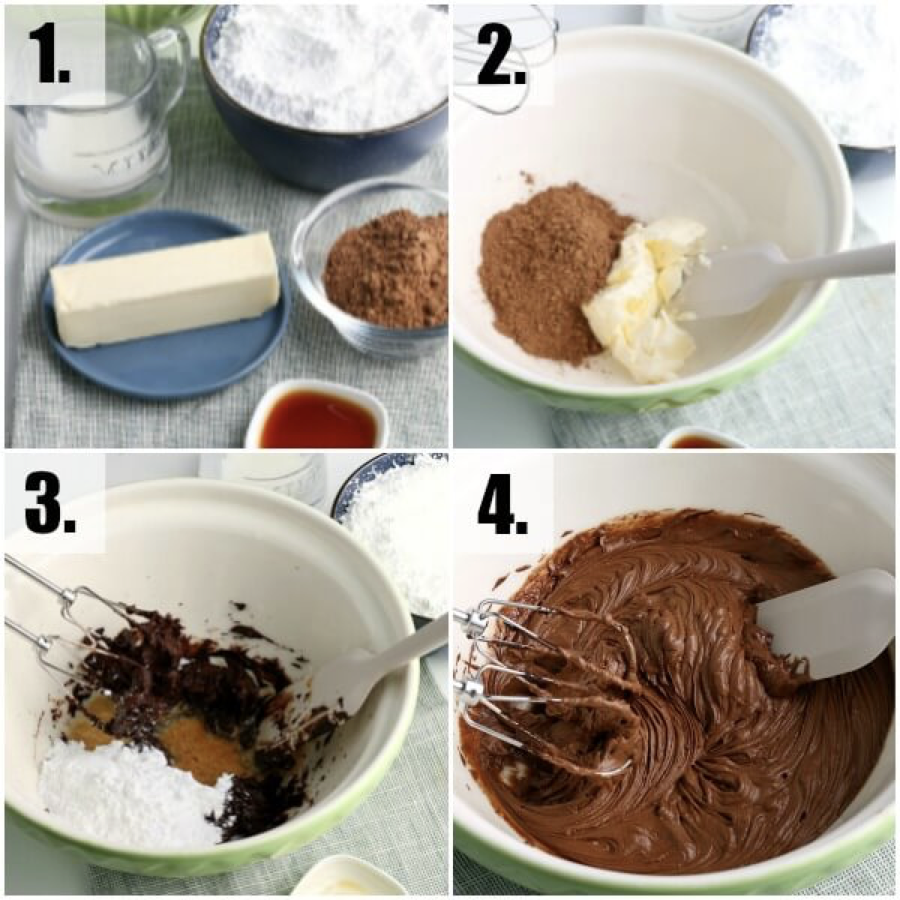 Now here's the deal: When I made this the first time, the filling was a little runny—it didn't support the weight of the crackers and icing very well, so I went searching for an answer to this. I found the solution on a card in my Aunt Annie's recipe box. It was titled, "Stabilizing Whipped Cream." Hey, I didn't know whipped cream needed stabilizing—well not until I tried making this éclair cake. Now I see the need.
So here's what the card said to do:
Whip the cream to soft peaks
Stir in softened Knox gelatin (the directions for softening the gelatin are on the box)
Continue whipping until stiff peaks are formed
The other thing I decided to do was add less liquid when I would make the pudding. And I also decided to substitute cream for the water called for on the box directions. And another thought on the pudding: a homemade vanilla pudding would be even better! Haven't tried that yet, as it takes the "simpleness" out of this dessert. But it's worth considering.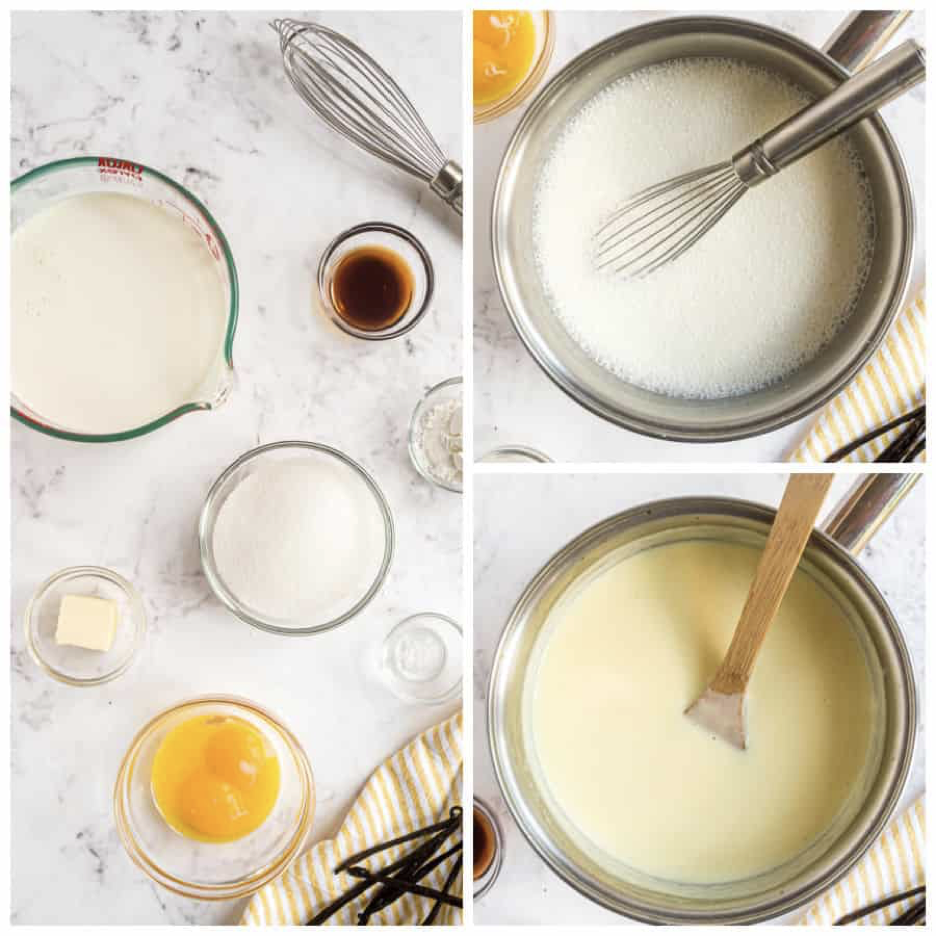 So the next time I made this dessert, I stabilized my whipped cream before I folded it into the vanilla pudding (pudding made with real cream, remember). Wow—the results were amazing. This "mousse" fully supported the crackers and icing, and the taste was superb.
We took this divine and easy treat to a neighborhood potluck the other day and it was the "bomb.com!" (That's old-timey kid-speak for super successful.) Everyone wanted to know how to make it. Now YOU know—give it a try and see if your next potluck- or picnic-gang doesn't rave about it as well.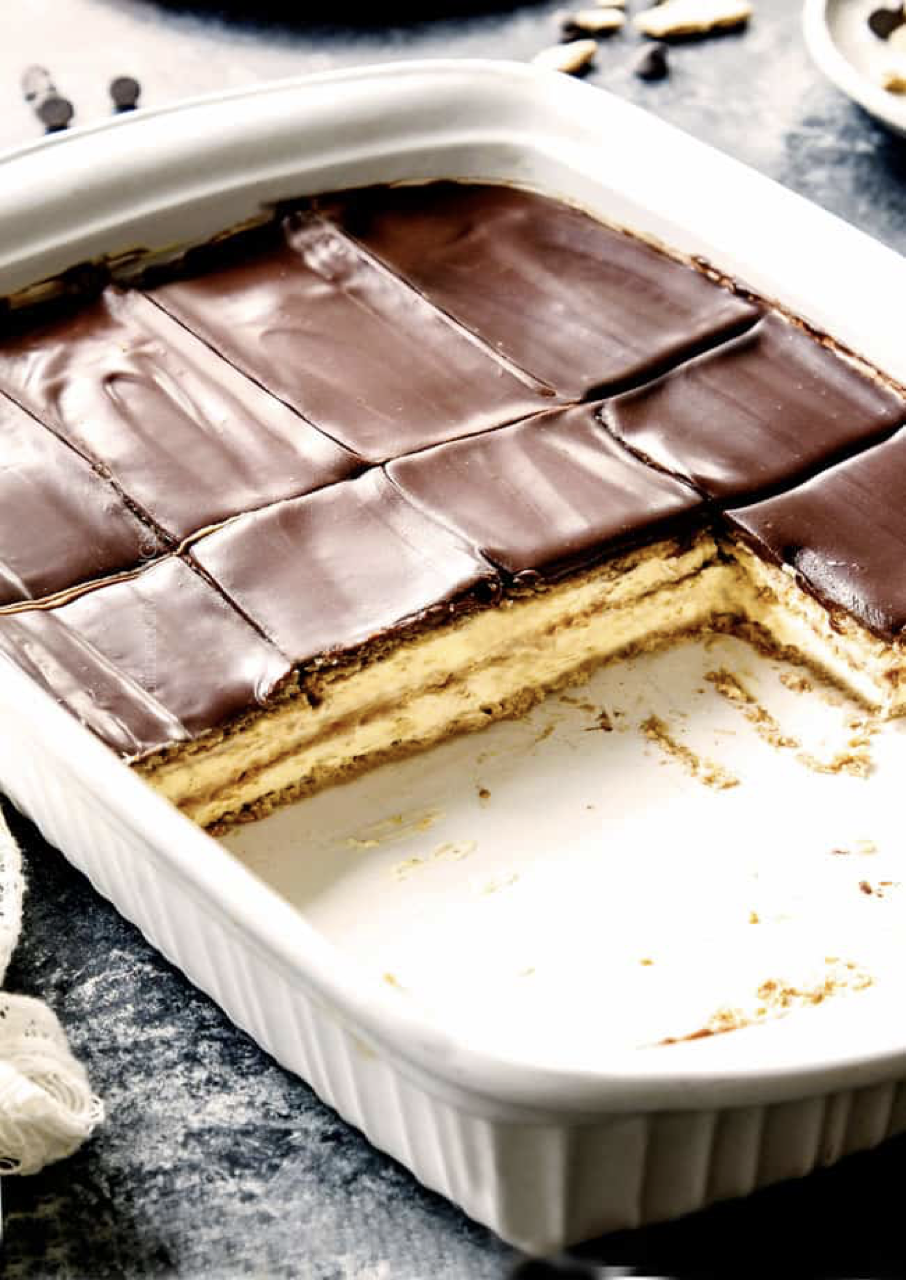 (And a hot tip: when I make it again, I'm going to add cocoa to the whipped cream. Chocolate whipped cream covered with chocolate icing…yes!)
Sources:
www.kraftfoods.com
www.lovebakesgoodcakes.com
www.blessthismessplease.com
www.carlsbadcravings.com

Alice Osborne
Weekly Newsletter Contributor since 2006
Email the author! alice@dvo.com