Keep Your Pantry Health-Ready!
I'm a voracious reader of health-oriented books, and one of the very best I found quite by accident (browsing the used books at our local SAVERS several years ago) is
The Spectrum: A Scientifically Proven Program to Feel Better, Live Longer, Lose Weight, and Gain Health.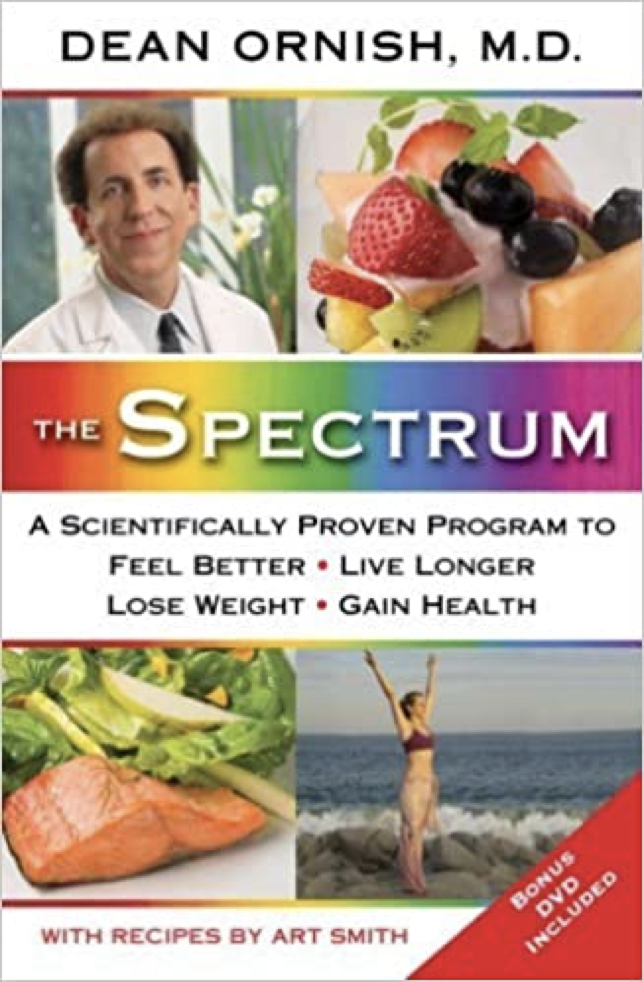 The author, Dr. Dean Ornish, included kitchen advice, menus, recipes, etc. from renowned health chef, Art Smith. Here's what Art has to say about what we can do to keep our pantries health-ready:
"It's just prudent to stock your pantry and kitchen with healthy snacks and groceries. If you're wondering where to start, here are crucial staples I always have on hand in mine. It may take some time to get to this level, so be patient. Then, once your pantry is stocked, make a trip to your farmers' market or the produce section of your favorite grocery store and purchase some fruits and vegetables in the height of their season. If you can, try to purchase perishable fruits and vegetables a few times a week to ensure their freshness."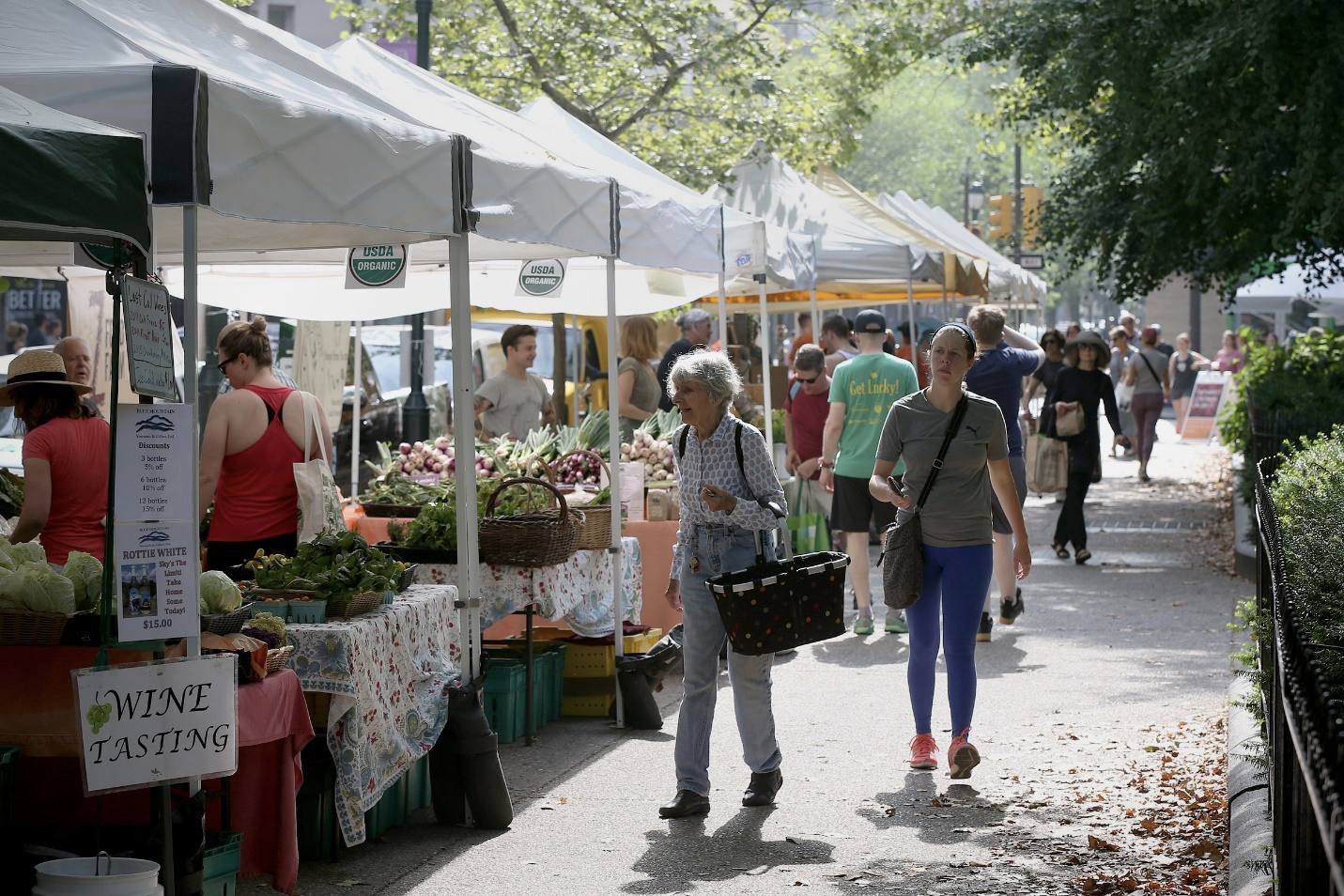 Now read on for his concise and "prudent" healthy-pantry and kitchen checklist, as well as for one of his recipes. What encouraged me about his philosophy and this list is that it's so normal—nothing gourmet-ish about it. In fact, most of his suggestions were already sitting on my shelves! See what you think:
WHOLE GRAINS AND FLOURS:
Almond, amaranth, oat, rye, masa and spelt flours; brown rice, quinoa, and whole-wheat couscous; rolled and steel-cut oats; bulghur wheat; and whole grain pastas.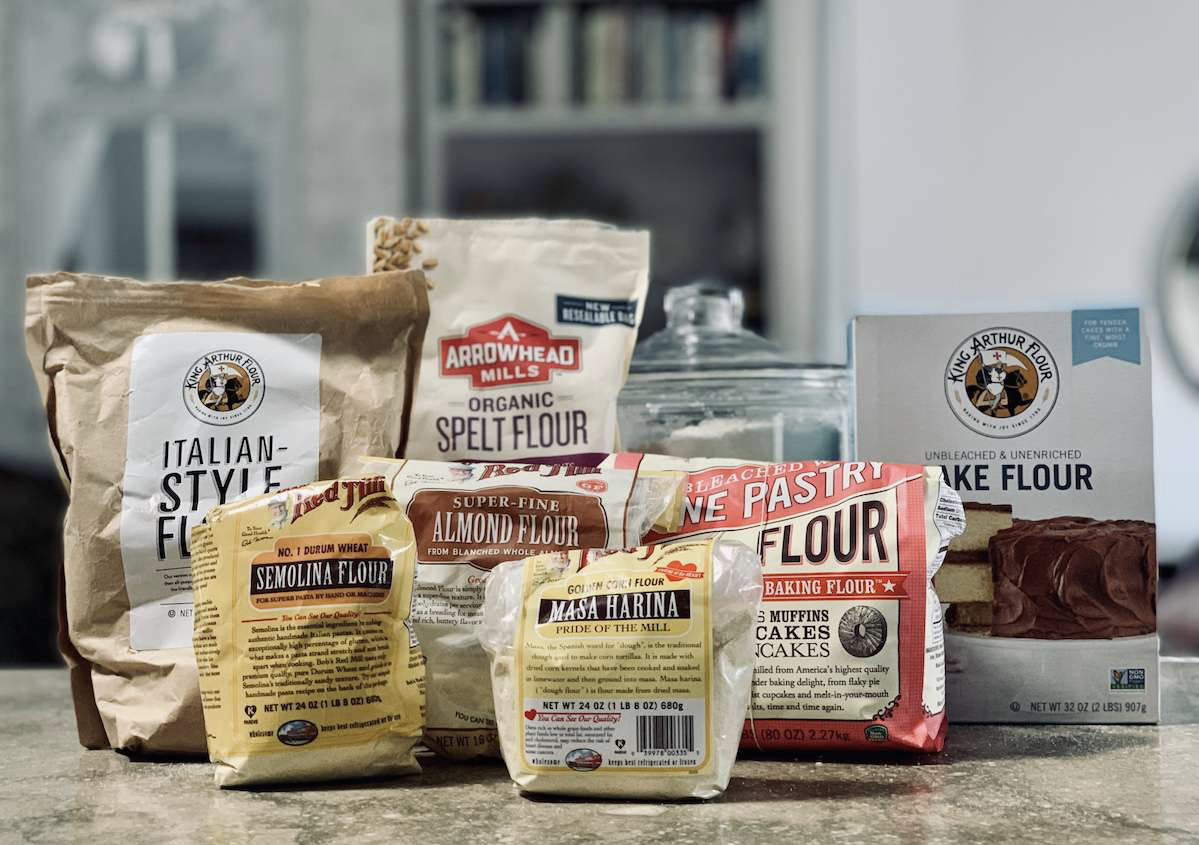 RAW NUTS AND SEEDS
(best stored in the refrigerator or freezer): Almonds, cashews, walnuts, pecans, and Brazil nuts; flax, chia, pumpkin (aka pepitas), and sunflower seeds; and if you can afford them, pine nuts.
DRIED HERBS AND SPICES:
Asian rub, bay leaves, cinnamon, coriander, cumin, curry powder, dill, garam masala, garlic powder and salt, herbes de Provence, nutmeg, onion powder and salt, paprika, dried parsley, peppercorns, red chili flakes, sesame and poppy seeds, and turmeric.
OILS AND VINEGARS:
Balsamic vinegar, extra-virgin cold pressed olive oil, olive oil cooking spray, red wine vinegar, rice wine vinegar, sherry vinegar, and white wine vinegar.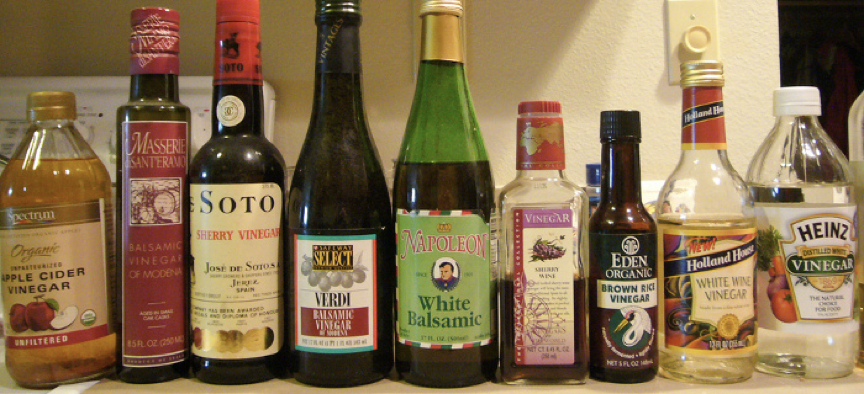 CANNED AND BOTTLED GOODS:
Artichoke hearts (in water), baking items (raisins and other dried fruits, coconut, chocolate chips, baking powder, baking soda, salt, sugar, honey, molasses), broths (all varieties), condiments (mustard, mayonnaise, ketchup, pickles), Italian tomatoes (all varieties), legumes (black beans, cannellini beans, garbanzo beans, kidney beans), pastas (all sorts), mushrooms and olives, banana bell peppers, tuna (in water), and lentils (red and black).
REFRIGERATOR STAPLES
(the herbs could also be part of a window-garden—always fresh): Basil (fresh and pesto), BBQ sauce, capers, chili paste, cilantro, dill, Italian parsley, kefir, low-sodium soy sauce, miso, non-dairy milk alternatives, olives, pickles, rosemary, sea vegetables, thyme, brown mustard, mayonnaise, ketchup, relish, tofu, Worcestershire sauce.
FREEZER STAPLES
(organic, if possible): Berries and other frozen fruits, Medjool dates, frozen veggies, leafy greens (kale and spinach), and veggie burgers.
While the above lists are nowhere near conclusive, they give a good start as to how to healthify our stock of meal makings. I'll conclude with above-promised recipe from Chef Art: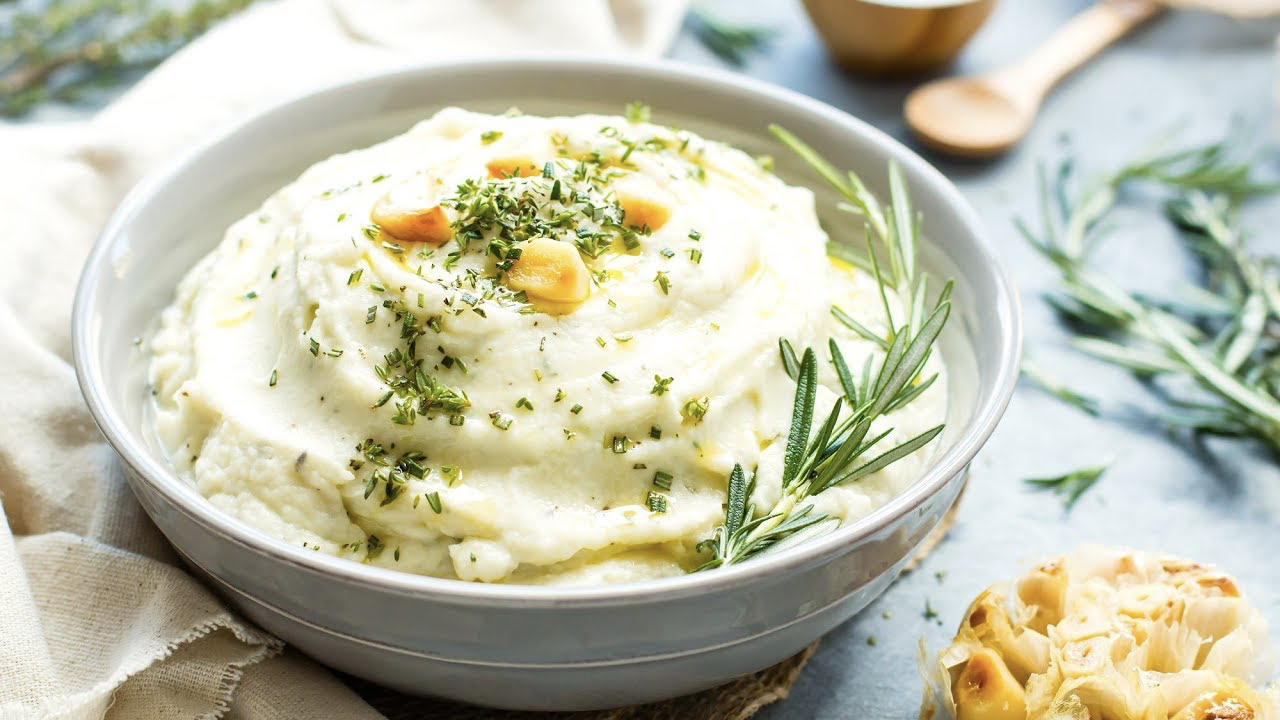 Garlic-Mashed Cauliflower with Herbs
Ingredients:
1
head
(large)
cauliflower
7
cloves
garlic
peeled and cut in half, lengthwise
1/4
cup
fresh herbs
(dill, flat-leaf parsley, thyme, and basil are all great—alone or in combination)
salt
to taste
freshly ground
pepper
to taste
Directions:
Remove the greenery and core from the cauliflower, and chop it into roughly 1-inch chunks. Bring the cauliflower and garlic to a boil in a pot of salted water. When the cauliflower is soft, drain it and garlic and place all in a food processor or blender with the herbs, salt, and pepper. Blend until chunky, or mash the whole mixture by hand.
Serving suggestions: Try this over cooked brown rice, baked potatoes, or whole grain pasta. Or use it as a soup base, which is divine!

Recipe formatted with the Cook'n Recipe Software from DVO Enterprises.
Add Recipe to Cook'n
Sources:
www.amazon.com
www.inquirer.com
www.treehugger.com
www.youtube.com

Alice Osborne
Weekly Newsletter Contributor since 2006
Email the author! alice@dvo.com