For Pantry Staples, Remember These 5 Little Words…
And they are?
"You can make your own!"
This is good to know because we're well into the season for baking, baking, baking. And there's nothing more annoying than running out of an ingredient, especially a staple, right in the middle of mixing.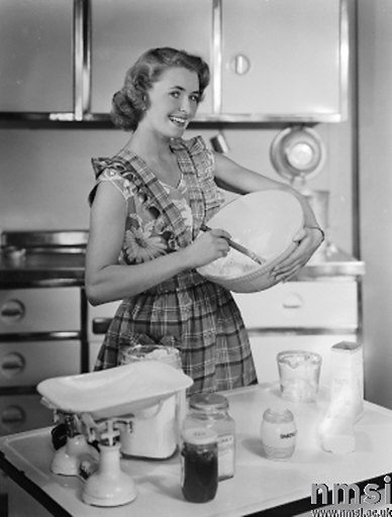 If you can relate, then you'll love knowing these pantry staples secrets. (I know many of you seasoned Cook'n readers already know this stuff, but consider this a good reminder.) The point: forget running to the store in the middle of a bake session when
you can make your own:
BROWN SUGAR:
Brown sugar is simply white sugar with molasses mixed in—no kidding. How dark you want your sugar determines how much molasses you add. Start with 1 cup white sugar and add 2 tablespoons molasses. Mix with your mixer (hand or stand, or even a fork). In just a few minutes you'll have a beautifully soft, fresh brown sugar.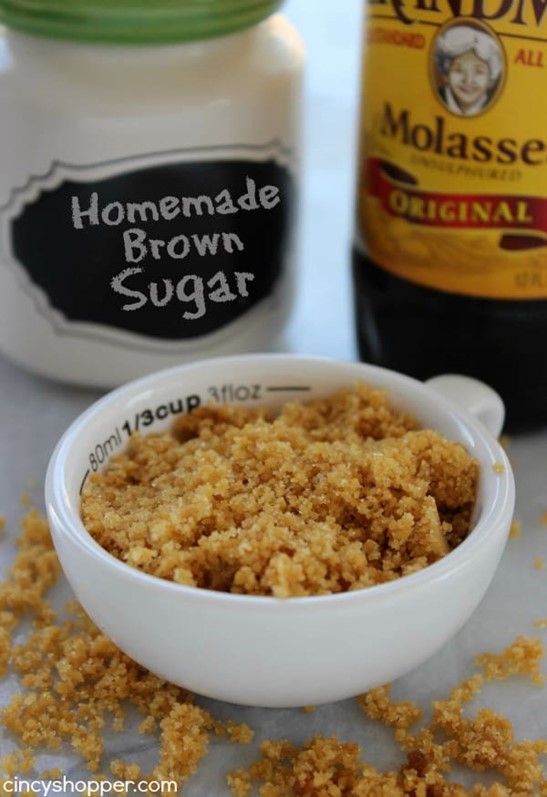 POWDERED SUGAR:
I've been making my own for years in my blender. Just add granulated sugar and pulse on high until you have powder. Then add 1 tablespoon arrowroot powder or cornstarch. Blend well and you're done.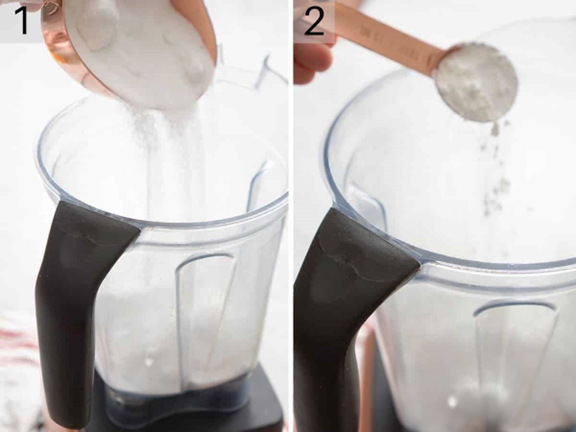 PUMPKIN PIE SPICE:
To make 8 tablespoons of this handy spice, just mix 4 tablespoons of ground cinnamon, 4 teaspoons of ground nutmeg, 4 teaspoons of ground ginger, and 3 teaspoons of ground allspice.
BAKING POWDER:
For 1 tablespoon of baking powder, mix 1 teaspoon baking soda with 2 teaspoons cream of tartar. Some recipes suggest adding 1 teaspoon corn starch. Not sure why this is recommended, but I always add it.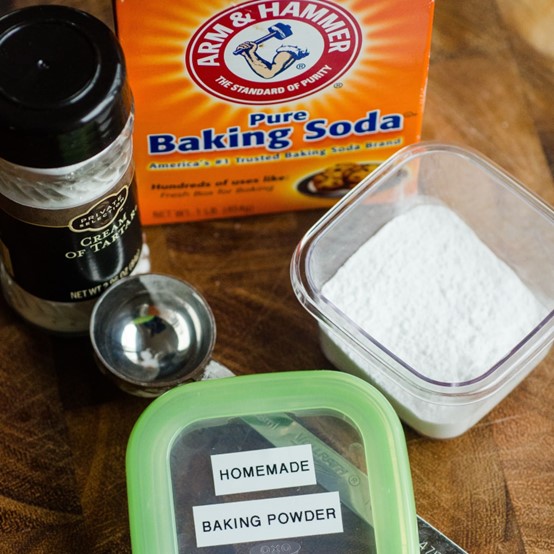 CAKE FLOUR:
Some recipes are just better when made with cake flour. But who wants to pay extra for something that's just all-purpose flour with a simple ingredient added? Not moi. According to Joy the Baker (www.joythebaker.com), here's how to make cake flour:
1.
Measure out the amount of flour your recipe calls for.
2.
Then for every cup of flour you need, remove two tablespoons of flour and return it to your flour cannister. Place the cup of flour (minus the two tablespoons) into a sifter set over a bowl.
3.
Replace the two tablespoons of flour that you removed with two tablespoons of cornstarch—add them to the flour in the sifter.
4.
Now sift the flour and cornstarch together, at least 5 times. Voilá! You now have cake flour.
BUTTERMILK:
Add 4 1/2 teaspoons white vinegar or fresh lemon juice to 1 cup milk. Stir to combine and let sit for about 15-20 minutes. Everyone probably knows this, but for the few rookie cooks out there, I thought I'd mention it.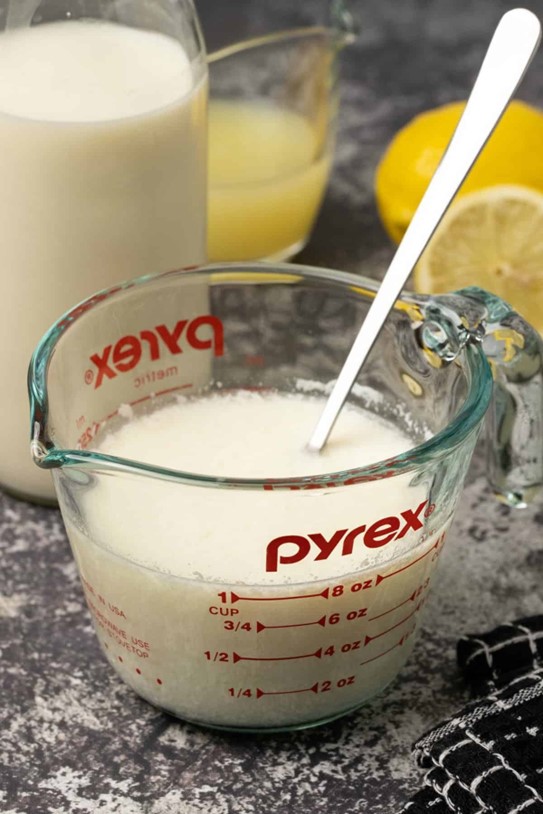 EGG SUBSTITUTE:
Chia seed works well: 1 tablespoon soaked in 3 tablespoons of water. Let sit 15 to 20 minutes until the mixture becomes gooey. Ground flaxseed also replaces eggs. Mix 1 tablespoon ground flax mixed with 1/2 teaspoon baking powder and 3 tablespoons water. This equals 1 egg for baking. And as a general rule, one tablespoon applesauce can replace one egg in most baking recipes.
SWEETENED CONDENSED MILK:
Paula Deen's 5-Star recipe is my favorite. You'll never buy another can of this stuff—not when you can make your own! And with that said, I'll close with her wonderfully easy recipe.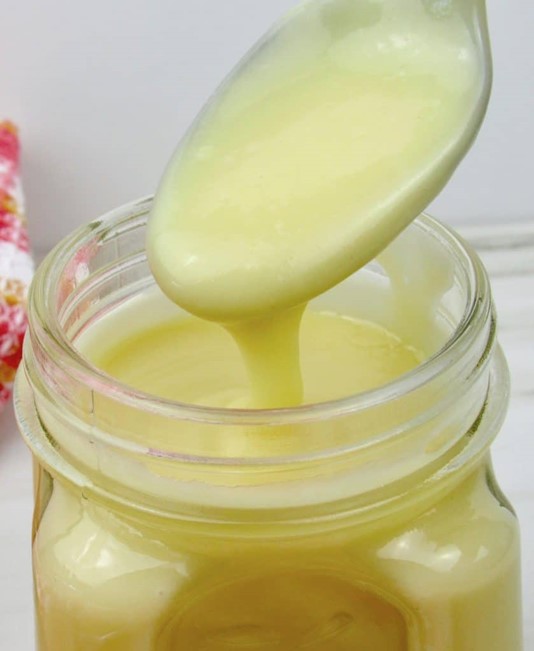 Paula Deen's Sweetened Condensed Milk
Ingredients:
1/3
cup
boiling
water
4
tablespoons
butter
3/4
cup
sugar
1/2
teaspoon
vanilla extract
1
cup
powdered milk
(not instant, but powdered; Carnation makes a good one)
Directions:
Using an electric mixer, blend together water, butter, sugar, and vanilla. Add powdered milk and blend until thick. Store in refrigerator for up to 1 week.

Recipe formatted with the Cook'n Recipe Software from DVO Enterprises.
Add Recipe to Cook'n

Alice Osborne
Weekly Newsletter Contributor since 2006
Email the author! alice@dvo.com
Sources:
www.pinterest.com
www.cincyshopper.com
www.preppykitchen.com
www.thekitchn.com
www.gimmethatflavor.com
www.ketocookingchristian.com
---
Subscribe to Cook'n Premium and get newsletter articles like this each week!