Sandwiches Can Save the Day!
It's a busy time of year, for sure—shopping, decorating, gift-making, baking, recitals, and parties.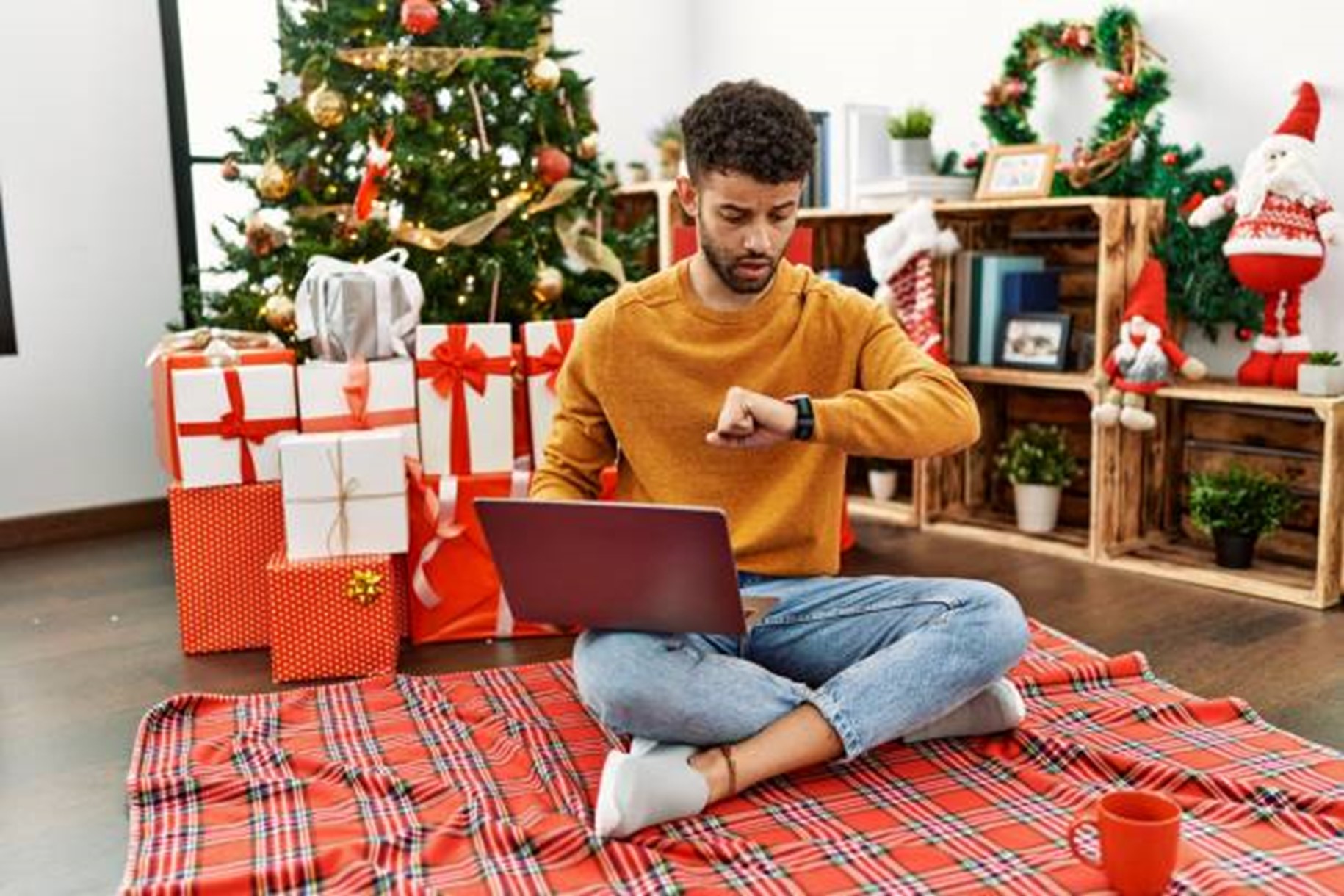 If you find you're running out of time and steam, consider looking to sandwiches as your dinnertime rescue. They're not just quick, they're very conducive to the "everyone make your own" approach. Just set out a variety of ingredients and paper plates, and voila, dinner served!
Here are a few of our favorite last-minute sandwich rescues. But a short caveat: I habitually have things prepped ahead of time—a technique that serves me well no matter what schedule I'm on. (I'd say of all the routines I've incorporated into my life, this is one of the most important.)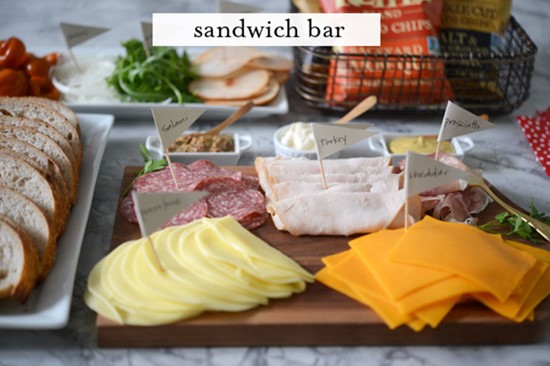 For instance, I try to have an assortment of sandwich meats and cooked chicken breast either in the fridge or freezer; there's typically a container of fried bacon in the fridge; I like to have several hard-boiled eggs ready to go (pre-peeled for added easy meal prep); I keep a freezer container filled with leftover barbecued pulled pork.
You'll always find a jar of sliced or diced onion in our fridge (a glass jar doesn't take on the oniony odor like plastic does); and I usually have a few jars of fresh sprouts and a few varieties of cheese in the fridge as well. Finally, I keep a variety of crusty breads in the freezer for that added gourmet touch.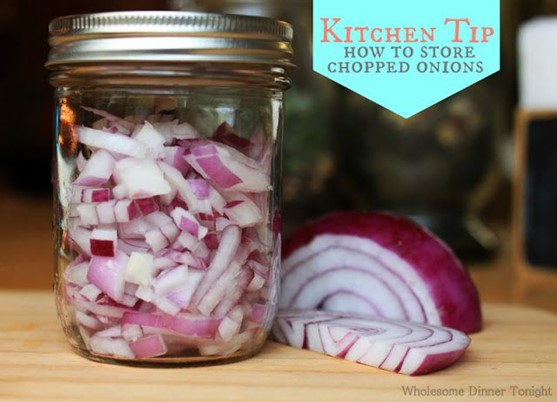 OK, now the sandwich ideas. Over the years we've experimented with flavor combinations. Some are tried-and-true familiar favorites, others are our own concoction:
Turkey breast,
melted Monterey jack, Russian dressing, and celery salt on rye.
Egg salad
made with mayo, Dijon mustard, dill, and sunflower seeds on wheat.
Toasted bagel
with cream cheese, Dijon mustard, sliced cucumbers, and tomatoes.
Roast beef,
cream cheese, red onions, horseradish, and tomatoes on pumpernickel.
Ham, Swiss cheese
, sweet or hot mustard, and thinly sliced green apples.
Chicken salad
with green grapes on croissants or whole wheat.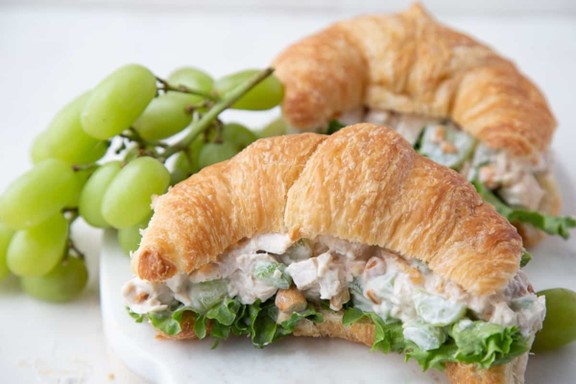 Turkey
, ham, provolone, roast beef, and coleslaw on ciabatta.
BBLT—bacon
, fresh basil, lettuce, and tomatoes on white toast.
Turkey with cranberry
sauce or chutney on wheat toast.
Veggie
—lettuce or sprouts, tomatoes, cucumbers, shredded carrots, cheddar, and Dijon mustard in a pita pocket.
Roast beef wrap
with dill slaw and Havarti cheese (dill slaw is regular coleslaw with fresh chopped dill added to it). We found this on the Food Network and have loved it ever since.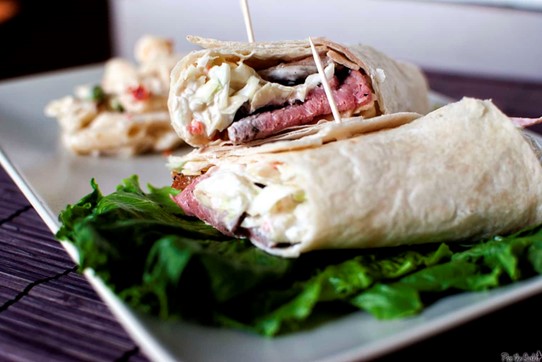 Time-honored toasted cheese
—but we like to add thin tomato slices.
Pulled pork panini
. 'Nuff said!
Seared salmon
, fresh dill, and chopped cucumber as a wrap or in pita pockets.

Alice Osborne
Weekly Newsletter Contributor since 2006
Email the author! alice@dvo.com