Secrets to the BEST French Toast You'll Ever Make
My husband and I absolutely adore great French toast, but let's be honest--it can be REALLY hard to successfully make it at home! There are so many things that can go wrong: undercooked middles, scrambled egg edges, tough as a tire outer edges, not enough flavor, etc. I am so excited to tell you about some incredible tips I learned to make amazing French toast as good or better than any restaurant. And these tips are so easy and straightforward--you aren't ever going to want to go back to your old ways.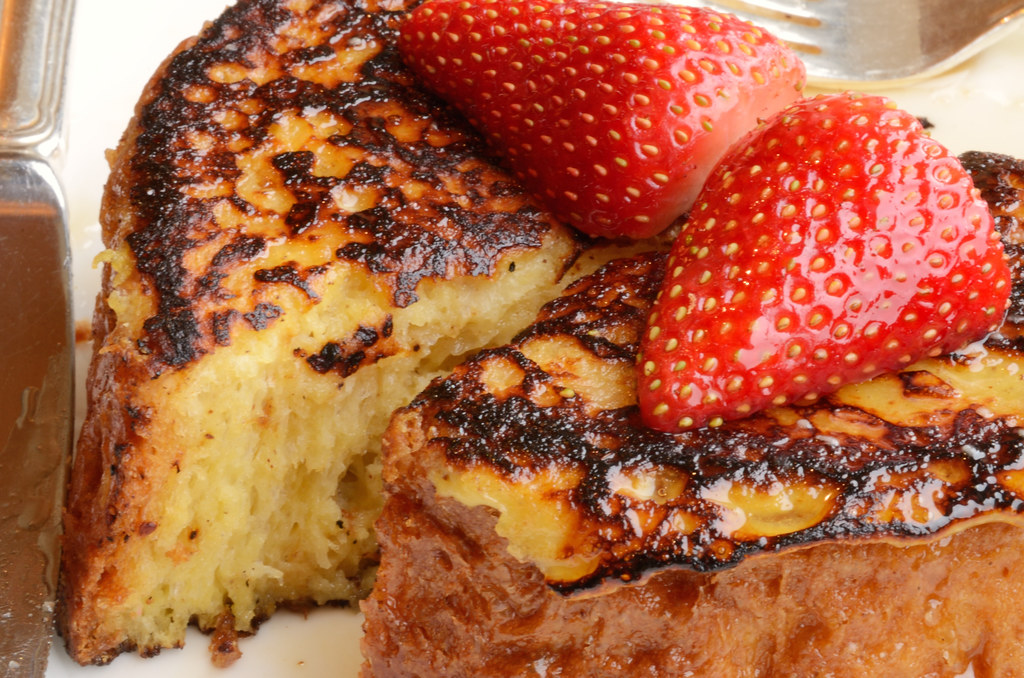 What Kind of Bread Should I Use?
It all starts with the bread. You are going to want to use a loaf like challah or brioche, instead of a loaf of French bread, which is too chewy and the outer crust gets very hard and is tough to cut through when eating. It's almost like there's a tire around your piece of bread--nobody wants that! The reason challah and brioche are different is that they both have much less flour and a higher liquid content than the average loaf of bread, which results in a very fluffy, cloud-like texture.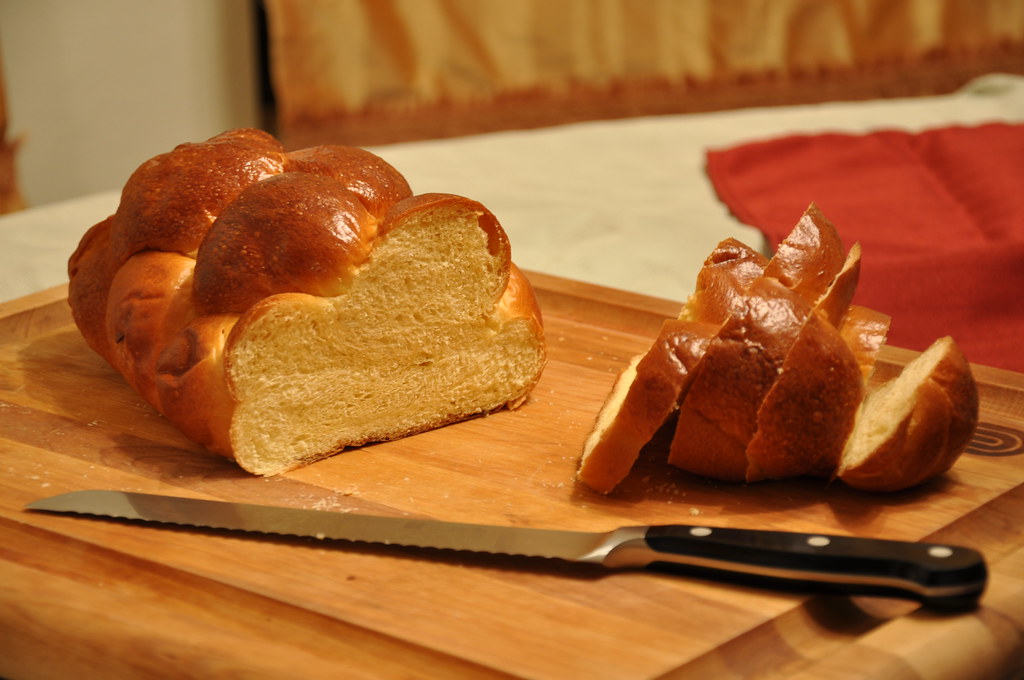 If possible, grab a loaf that is not precut. Most loaves of bread in the store are sliced about ¾" thick--but you want to go anywhere from 1 ¼" up to 2" slices! Yes, you read that right--these thick slices will allow it to get caramelized on the outside and stay soft and fluffy on the inside.
Use Only Egg Yolks!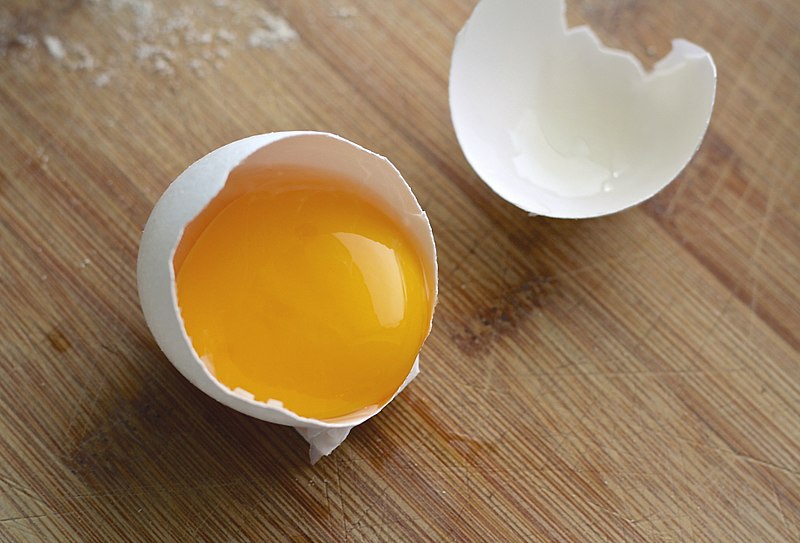 The brilliant, albeit simple, solution to the ultimate French toast sin of ending up with a bit of scrambled egg on the edge of your slice, is to eliminate those pesky egg whites altogether and just use the yolks. This makes almost a nice, thick, creamy custard you will dip your eggs into.
How to Avoid Burning
This food blogger got a tip from one of her French followers who said her mom always said to use half butter and half oil to cook them in. If you use only butter, it will smoke and burn much faster than the oil, but you still want the flavor that comes from butter instead of using just oil so you use half butter and half oil. You will also be cooking them on medium low to ensure they get cooked all the way on the inside, which will also help the butter cook at a lower temperature and not get smoky.
In summary, here is
how to get the dream French toast
with thick, cloudlike centers, edges that are not hard (and don't require a knife to cut into), and has a rich, custardy flavor:
To avoid undercooked centers: cook it low and slow on medium low. It does take longer but is well worth the wait.
To avoid burnt edges: use half oil and half butter while you fry them up
To achieve fluffy, pillowy centers: use thick slices of Challah or Brioche bread (1 ¼" to 2")
To achieve a rich custard flavor: use heavy cream or half and half, if you must (you can even use whole milk in a pinch)
To avoid scrambled egg edges: use only egg yolks (no egg whites!)
How to Achieve Caramelized Edges on Your French Toast
And now for the finishing touch! You know that amazing feeling when you take a bite of creme brulee and that crackly sugar shatters in your mouth as you take a bite? It's kind of one of the best food experiences ever! What if I told you you could create a similar effect when you take a bite of your French toast?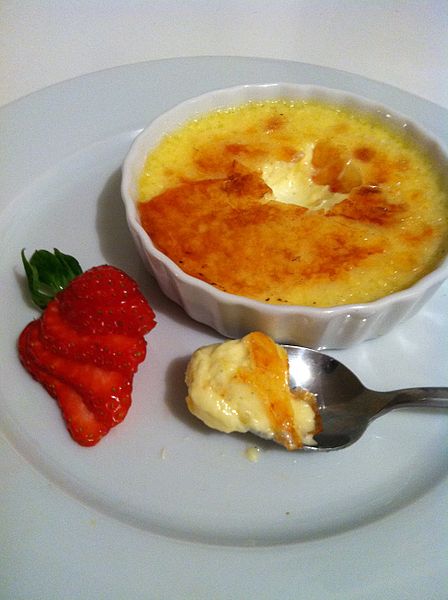 To do this, you are going to lightly fry the first side of the French toast, as per usual, then sprinkle some sugar on the top, right before you flip it, cook for 2-3 minutes, then sprinkle a little more and lightly fry the first side again. You won't believe what a difference this step makes! It also makes it sweet enough you likely won't need as much or any syrup over it. Some powdered sugar, berries and/or jam tastes delicious with it!
Well, I hope you give this recipe a try! I am honestly so excited if even one of you try it because you will hopefully be just like me and never go back to your old way ever again!
The Best French Toast I've Ever Made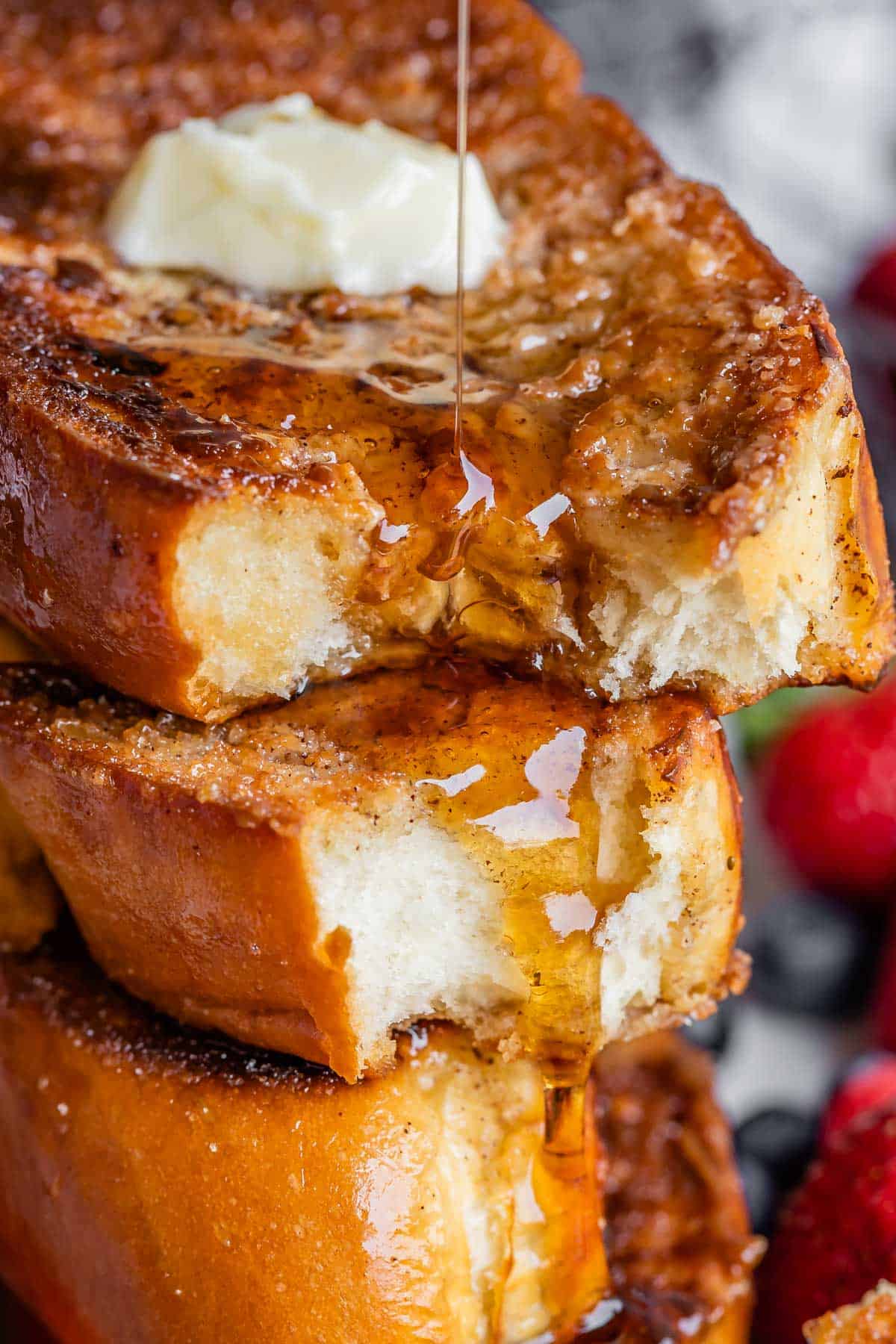 I truly thought I did not like French Toast. (It's so…eggy?) But all that has changed now. I've found the secret methods to the BEST French toast of your life. I will show you how to make this easy recipe that uses all egg yolks, super thick brioche or challah bread, with caramelized edges for a magical sugary crunch. It is the ONLY way I will eat French toast from now on!
Prep time:
Cook time:
Serving size:
4
Calories per serving:

693




Ingredients:
1
loaf
challah or brioche
bread
, or 8-10 thick sliced white bread (see instructions)
3
egg
yolks
1 1/2
cups
heavy
cream
, * or half & half
1/4
cup
granulated sugar
1
tablespoon
vanilla
1/4
teaspoon
kosher
salt
1
teaspoon
cinnamon
pinch
of
nutmeg
, optional
extra granulated
sugar
, for caramelizing
butter
, for frying
vegetable oil
, for frying
GARNISH IDEAS:
maple syrup
sifted
powdered sugar
strawberries, blueberries,
raspberries
Directions:
1. Choose your bread. If you like very thick french toast (you should try it at least once!), find a local bakery and get yourself a loaf of challah or brioche bread (buy a day-old loaf if they have it.) I don't like using French bread or the regular loaves you find in the deli at the grocery store; the crusts turn out too chewy. You want a nice soft edge. If you can't get to a bakery, head to the grocery store and buy the thickest and softest white bread you can find. (3/4 inch or thicker.) Texas toast is great. I like to use the Artesano brand of bread; they sell a pre-sliced brioche loaf that is pretty legit. But their white bread is also nice and soft. See photos.
2. Slice your bread with a serrated knife if you are working with a whole loaf. See photos. I like my slices to be about 1 and 1/4 inch thick, which feels a lit tle ridiculous, but trust me. You can even go up to 2 inches if you're feeling wild. Don't slice thinner than 3/4 inch.
3. Set your bread aside, spread out so that it gets a little dried out. Day old bread is great for French toast. In France, they call this dish "Lost Bread" because it's what you make when you have dried out bread to use up. (I experimented with toasting the bread first, but thought it dried out the finished product too much.)
4. Make the egg mixture. Meanwhile, in a medium bowl,* whisk together 3 egg yolks, 1 and 1/2 cups heavy cream* or half & half, 1/4 cup granulated sugar, 1 tablespoon vanilla, 1/4 teaspoon kosher salt, 1 teaspoon cinnamon, and a pinch of nutmeg, if you like. Whisk until it is completely smooth and the cinnamon is well incorporated.
5. Pour the mixture into a shallow dish like a pie plate, or an 8×8 inch pan. Place a slice of bread in the mixture and let it sit there for 10 to 20 seconds. How long you soak it depends on how thick your bread is. It should be soft when you touch it, but still hold itself together. Flip the bread and soak the other side. You can start cooking the French toast right away, or you can place the soaked bread on a baking sheet or plate while you finish soaking all of them.
6. Cook the French toast: Heat an electric griddle or large 12 inch skillet over medium low heat. When it is hot, add 1 tablespoon butter and 1 tablespoon vegetable oil (or any oil with a high smoke point.) Swirl it around until the pan is coated. Place the French toast on the pan with 1 to 2 inches in between each slice of bread. Cook on medium low heat for 3-5 minutes. The timing depends on your oven or griddle, so stick around and keep an eye on it.
7. Caramelize. When the bottom of the first side is LIGHT brown (we are going to cook this side twice), sprinkle about a half tablespoon granulated sugar on the top (raw) side of the bread. Flip the toast, sugar side down, and fry until golden brown, about 2 minutes. (Be sure to swirl the pan so oil re-coats it, or add more butter/oil if necessary). Then, sprinkle another half tablespoon of sugar on the cooked side, and flip it over again so that it lightly caramelizes the first side.
8. Keep your toast warm. Preheat your oven to the "keep warm" setting, about 170 degrees F. As you finish frying the toast, transfer each one to a wire cooling rack set over a baking sheet. Keep toast warm in the oven until ready to serve.
9. I honestly don't even put maple syrup on caramelized French toast. I feel like it doesn't really need it, plus it makes the caramel edge not as crunchy. I like to eat it plain, or with a little jam. But maple syrup is really delicious if you are in the mood! A sprinkle of powdered sugar and a berry garnish never hurt either.
10. Keep leftovers stored covered in the fridge. It will keep for 3-5 days. You can reheat leftovers in the microwave or the toaster. Or heat your oven to 350 and heat the toast all together on a wire rack set over a baking sheet, until the toast is warmed, about 5-10 minutes.
Source:
thefoodcharlatan.com

Recipe formatted with the Cook'n Recipe Software from DVO Enterprises.
Add Recipe to Cook'n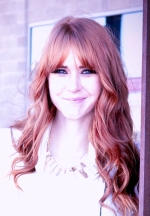 Mary Richardson
Weekly Newsletter Contributor since 2014
Email the author! mary@dvo.com