Get Acquainted with ALMOND FLOUR
Lots of folks are baking with almond flour today. And for good reason. It's delicious, versatile, and unlike other nut flours (cashew and walnut, for instance, whose flavors are too overpowering), almond flour lends a slightly sweet and nutty flavor to the dish, without being overbearing.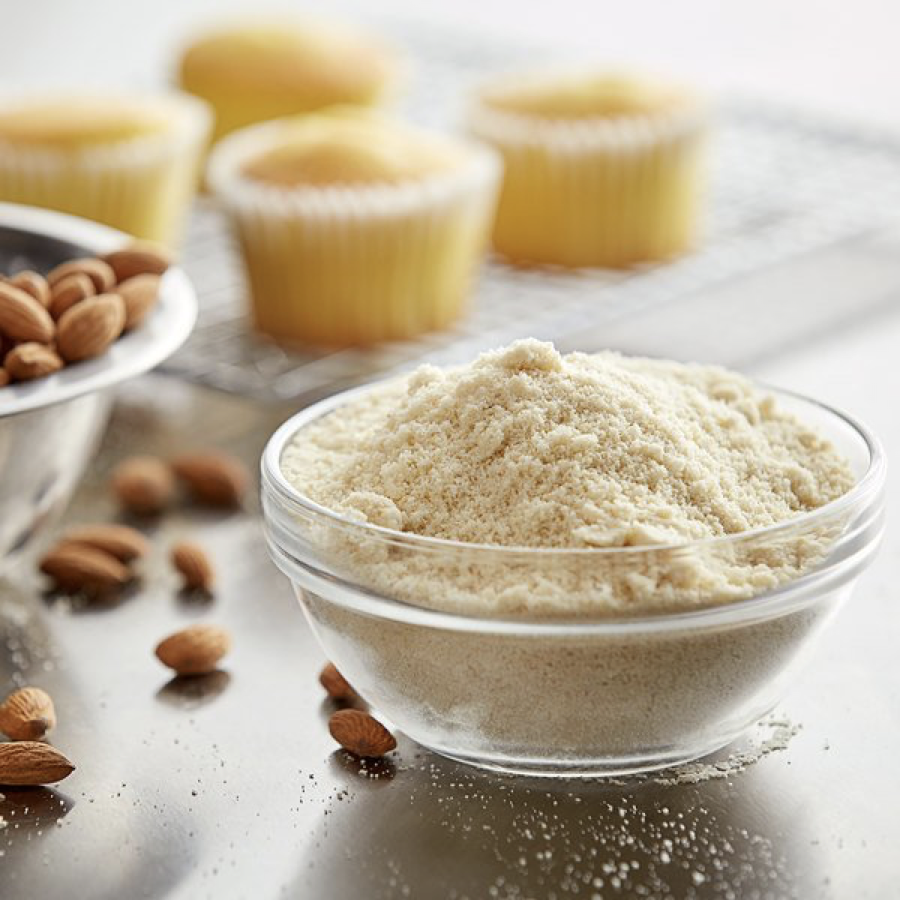 And to top it off, this flour is packed with health benefits—another excellent reason to include it in your baking ingredients. Almonds are high in monounsaturated fats, the same type of health-promoting fats as are found in olive oil, which have been associated with reduced risk of heart disease.
In addition to their cholesterol-lowering effects, almonds' ability to reduce heart disease risk may also be partly due to the antioxidant action of the vitamin E found in the almonds, as well as to the LDL-lowering effect of almonds' monounsaturated fats. (LDL is the form of cholesterol that has been linked to atherosclerosis and heart disease).
In addition to healthy fats and vitamin E, a quarter-cup of almonds contains almost 99 mg of magnesium (that's 24.7% of the daily value for this important mineral), plus 257 mg of potassium.
Almonds appear to not only decrease after-meal rises in blood sugar, but also provide antioxidants to mop up the smaller amounts of free radicals that still result.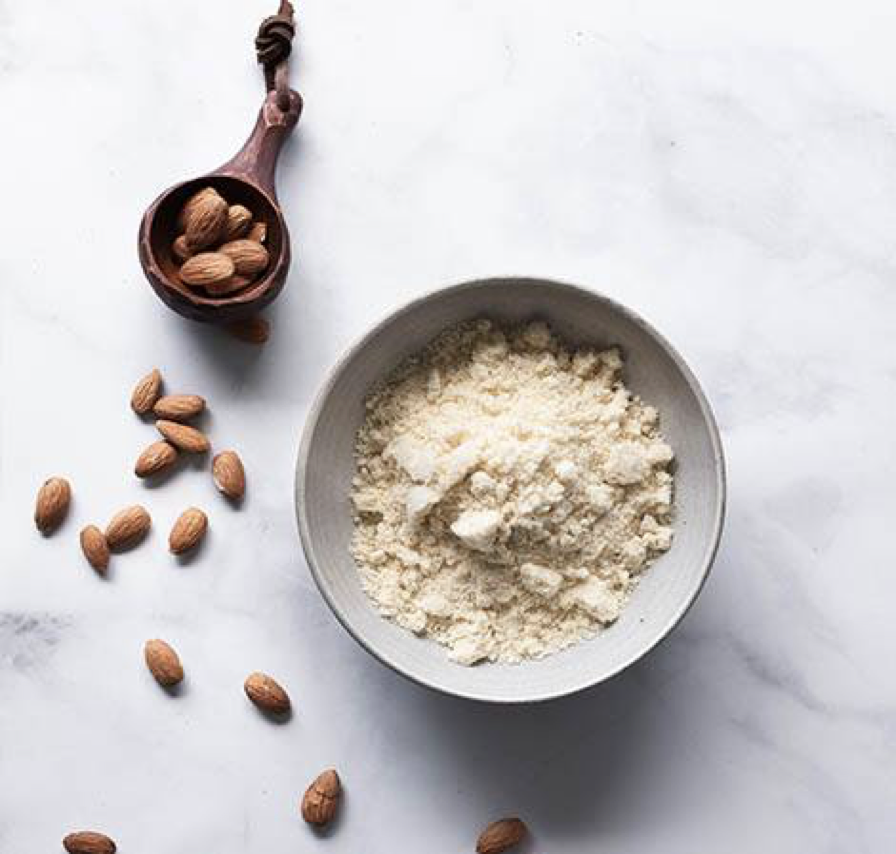 If you are either already using it, or want to give it a try, here are some tips from professional bakers to help you along:
The finer the grind, the better your baked goods will turn out.
If you use a course ground flour, your product will be grainy and the texture will be as if you added nuts to the batter.
Nut flours burn easily.
Most recipes call for a lower baking temperature and longer time than you would use with a normal wheat flour recipe. Keep a close eye on your baked goods though, because all ovens heat differently.
Buy in bulk if baking a lot.
Almond flour gets expensive, but most websites you order from will give you a discount if you buy in bulk. You can store the flour in your refrigerator for a month and your freezer for around 6-8 months. If you store in your freezer, just remove the portion you need for your recipe and let thaw at room temperature for 30 minutes.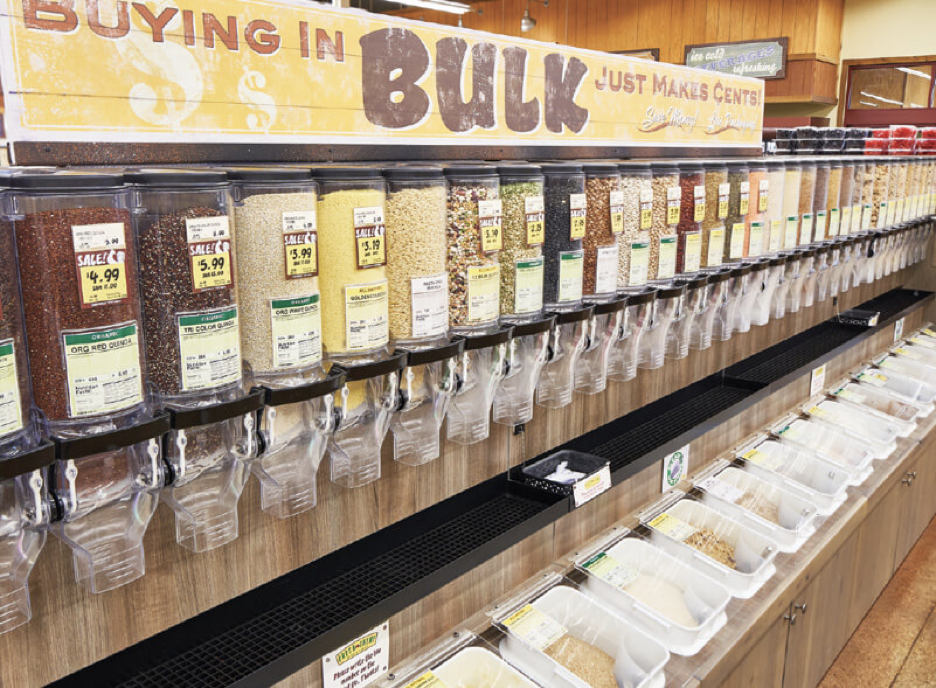 Almond MEAL is different than Almond FLOUR.
Meal is ground almonds with the skin on, while almond flour is blanched almonds with the skin removed. You'll notice that your cakes and cookies will be denser and more "mealy" textured, if you use meal rather than flour.
If you have the time and feel up to the challenge, you can also make your own flour.
Although most of the instructions available say you can just grind up blanched, peeled almonds, you actually need a grain mill to get a good finished product. Oh, and if you make it yourself, be careful not to grind it for too long or you'll end up with almond butter! Experts that have tried this say it's smartest to start with blanched slivered almonds. Buying almond flour retail IS expensive, so you may find the hassle well-worth it.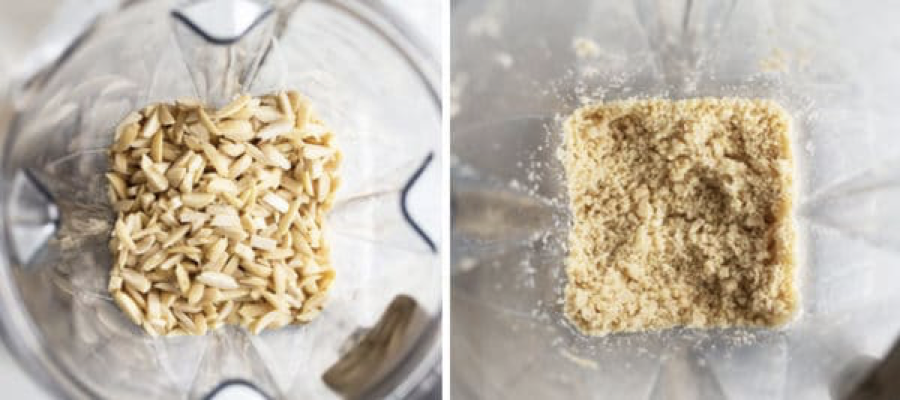 Be careful of brands.
One you'll commonly find is Bob's Redmill. A random survey of people who've tried it were disappointed with it. "The first time I tried a recipe I used this brand, and came out with an overly moist and mushy muffin. I don't recommend buying it, or Trader Joe's Almond Meal," was a typical opinion. So, what are some best bets? Two consistently showed up with rave reviews:
ANTHONY'S CULINARY BLEACHED ALMOND FLOUR non-GMO and certified gluten free was the top pick of the almond flours. ($14.59 for 2 pounds on amazon.com).



WELLBEE'S SUPERFINE ALMOND FLOUR is certified gluten free and kosher, and 2nd runner up—a bit more expensive than Anthony's. ($16.89 for 2 pounds on amazon.com.)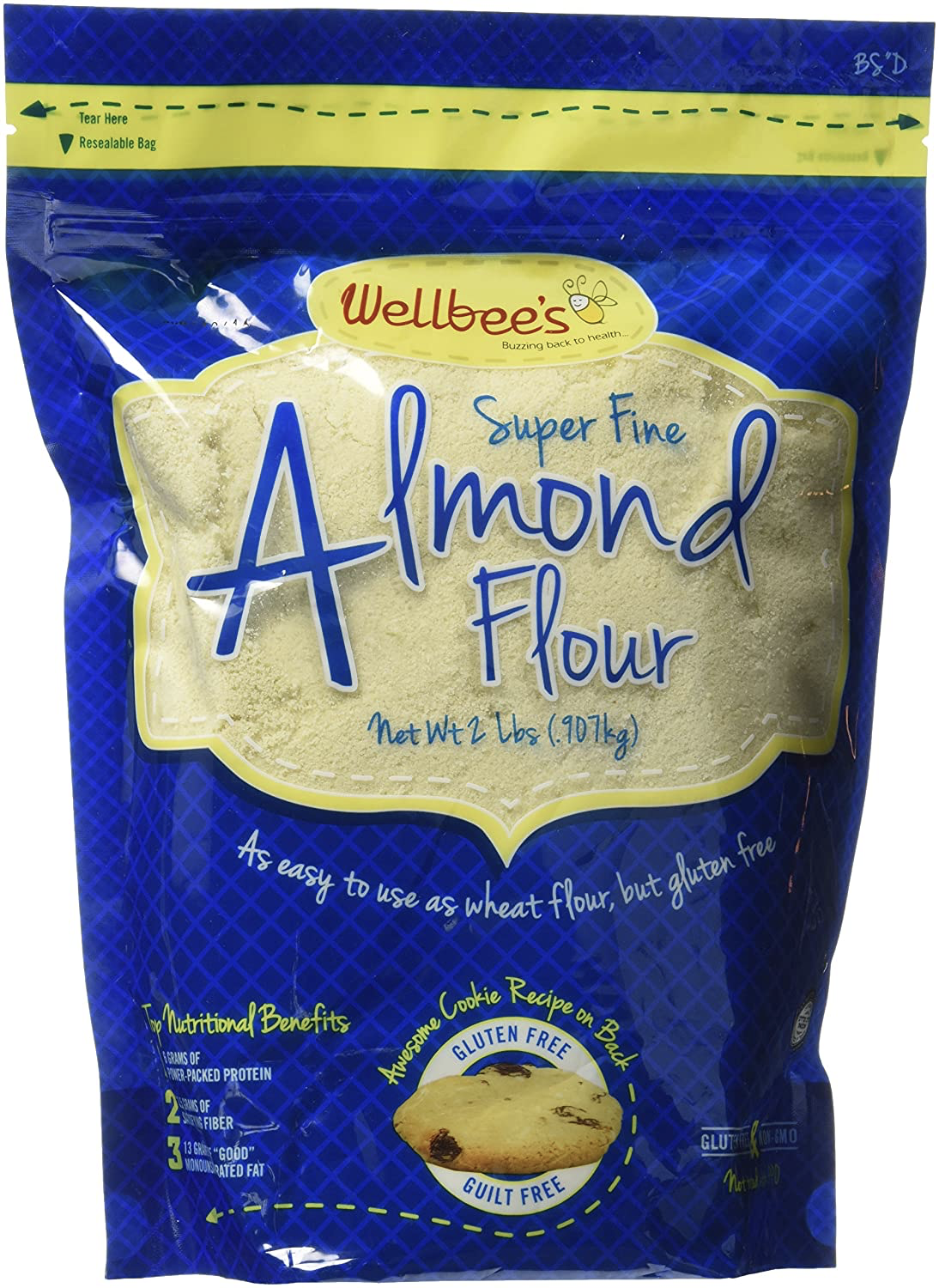 Now for a wonderful 3-ingredient recipe (4, if you count the water) for one of the yummiest cookies ever that I found on POWER HUNGERY (www.powerhungry.com). You can add vanilla or other flavorings if you like, but it's so good that it doesn't need it. This would be a good way to get acquainted with using almond flour!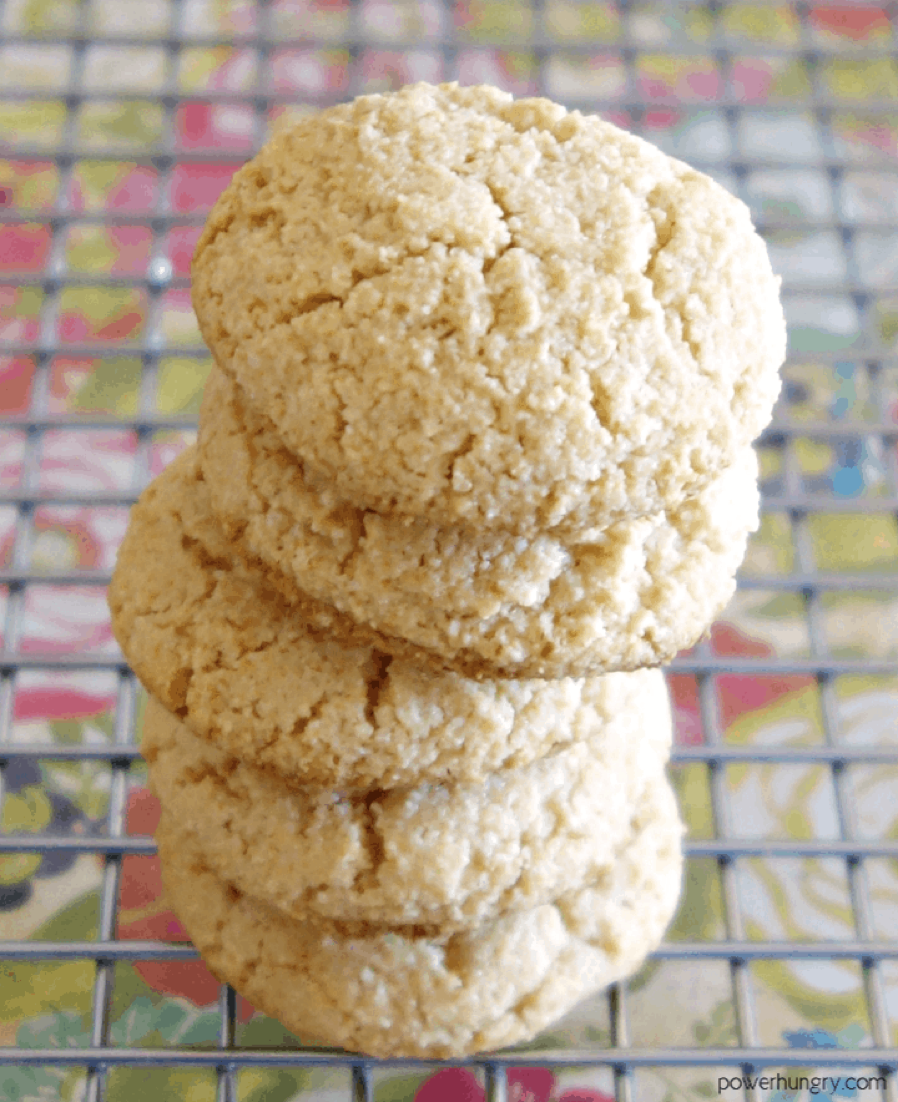 Almond Flour Drops
Ingredients:
1
cup
(112 g) blanched
almond flour
(NOT almond meal)
3
tablespoons
coconut sugar
1/2
teaspoon
baking powder
1/8
teaspoon
fine sea salt
(completely optional)
2
tablespoons
water
Directions:
Preheat the oven to 350F (175C). Line a baking sheet with parchment paper.
In a medium bowl, whisk the almond flour, coconut sugar, baking powder and (optional) salt (breaking up all lumps in the flour). Add the water and stir until blended.
Drop by scant tablespoons (I use a small cookie scoop, which is just shy of a tablespoon) on the prepared baking sheet, spacing 2 inches apart.
Bake in the preheated oven for 13 to 16 minutes until golden brown and set at the centers.
Remove from the oven and cool for 10 minutes on the baking sheet. Transfer cookies to a cooling rack and cool completely.

Recipe formatted with the Cook'n Recipe Software from DVO Enterprises.
Add Recipe to Cook'n
Sources:
www.webstaurantstore.com
www.freshthyme.com
www.amazon.com
www.detoxinista.com
www.powerhungry.com

Alice Osborne
Weekly Newsletter Contributor since 2006
Email the author! alice@dvo.com