Year of Disney: Pinocchio- With Stromboli and Jiminy Cricket Milkshakes!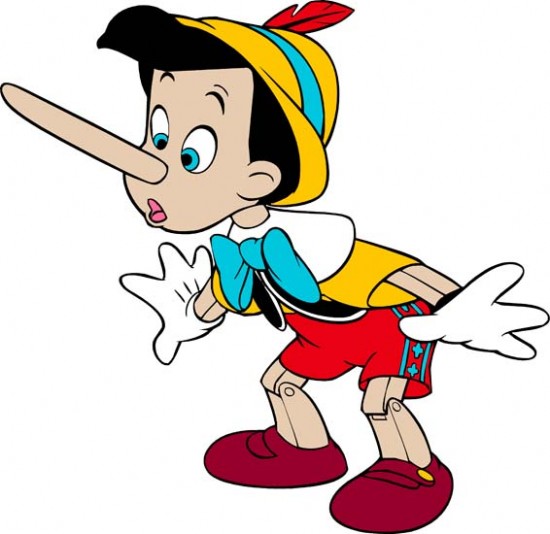 If you read my
previous Snow White article
, you know that my family is taking a year (give or take a few weeks ;) ) and watching every classic Disney animated film, starting with Snow White and going all the way through. Because the kitchen is one of my happy places, I of course want to make food to go with each meal. And because I have 5 young kids, these meals will be fun and kid-friendly (for the most part ;) ).
One of the hardest parts of planning these meals for me is narrowing down what to actually make because there are just so many cute things you could do! But I'm really happy with how this meal turned out- and everyone else was too!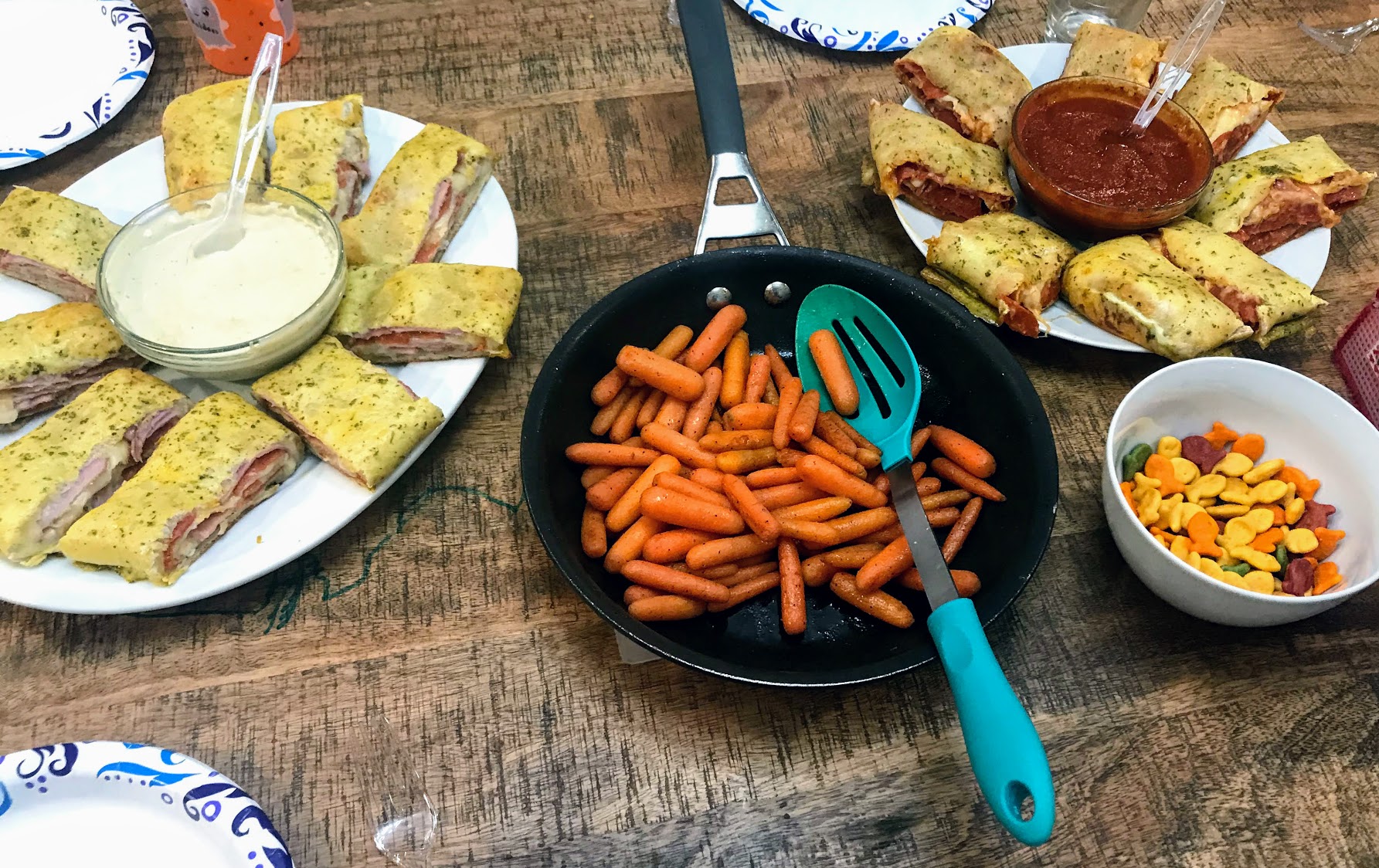 Of course, with a villain named Stromboli, you can't not make stromboli! This was something I had never made before, and I was a little worried about how it would turn out. It's essentially a rolled up pizza with an egg wash and extra seasonings. Many times I've seen a variety of meats included, but for my family's taste buds, I just kept it simple with the basics: one made with pepperoni, and one with alfredo sauce, pepperoni and canadian bacon.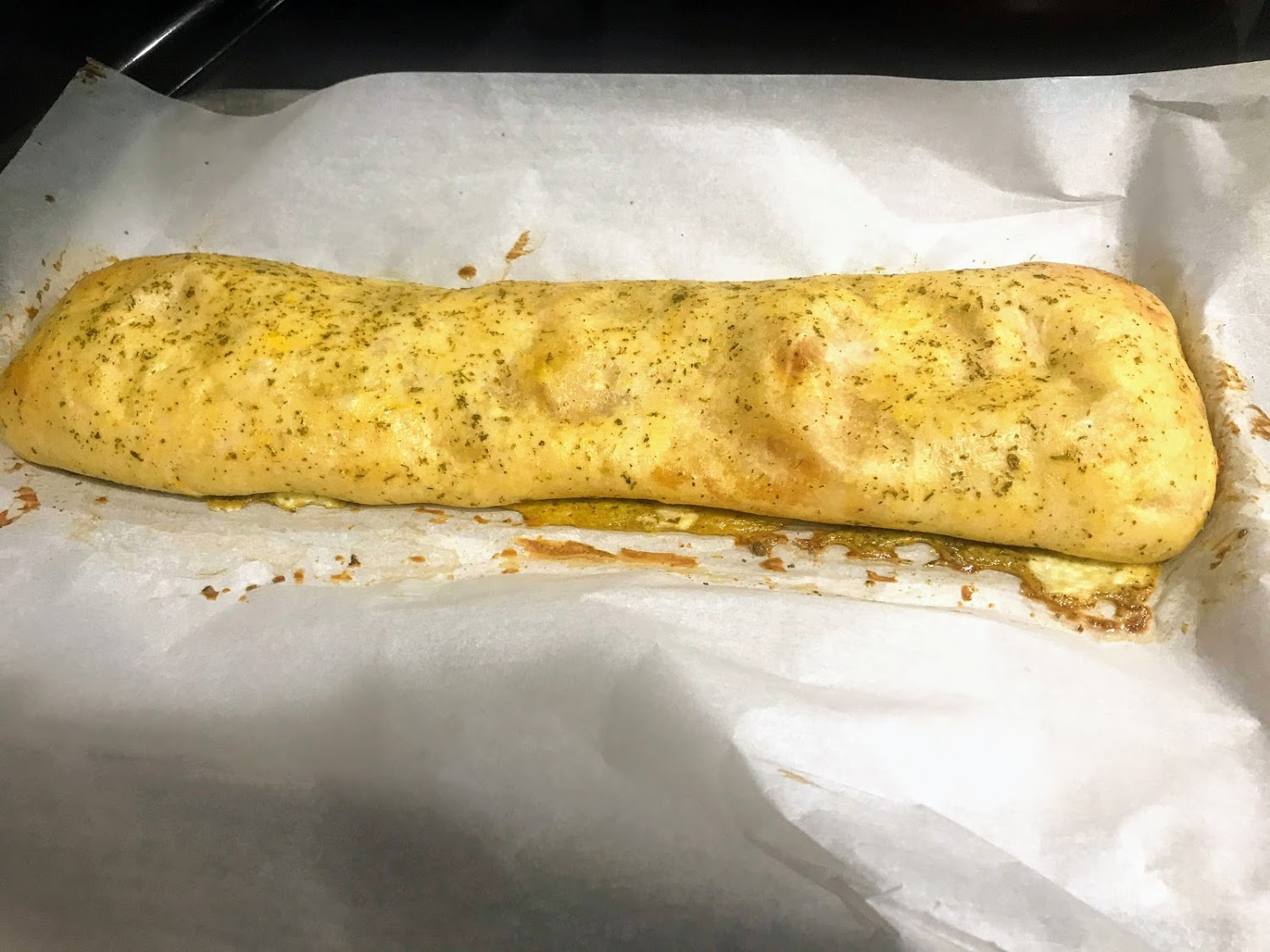 These were REALLY tasty. My whole family raved about them, and my husband said these are definitely something we need to add to a regular rotation. I was also surprised how filling they are! It doesn't look like a lot of food for 4 adults and 5 kids, but I was full after just one slice!
As you can see in the above picture, we also served caramelized carrots. I wanted to add some kind of vegetable, and I thought little baby carrots look a lot like Pinocchio's nose! Maybe that's a little morbid… but no one seemed to mind, especially when eating them ;). Cooked sweet carrots are hard to resist!
I also set out a little bowl of goldfish to represent Monstro the whale…. They're definitely not quite as intimidating or monstrous- but my kids sure loved them!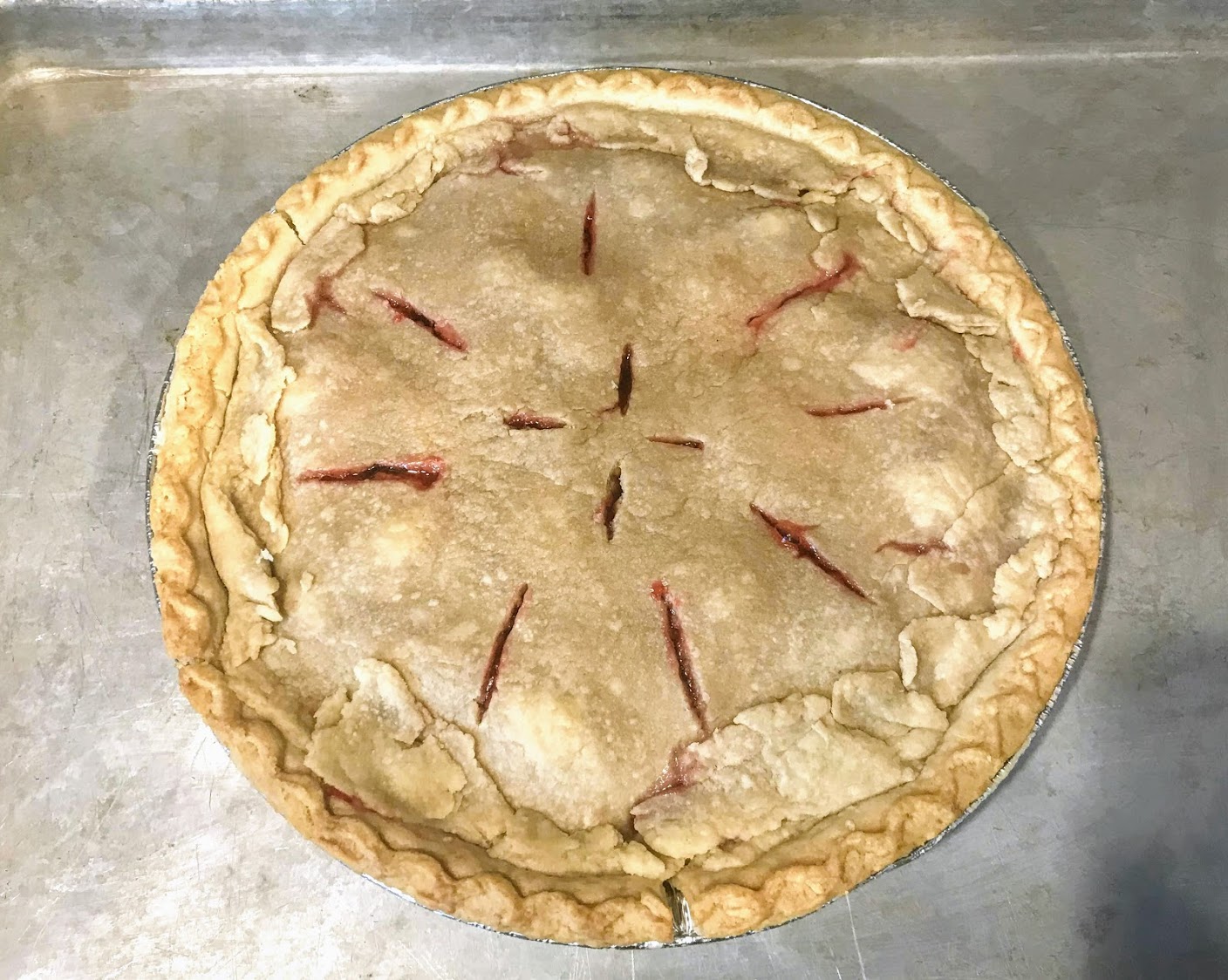 For dessert, I actually ended up doing 2 things because I just couldn't narrow it down! I loved the idea of trying a strawberry pie because this is something else I've never made. Pinocchio is holding some kind of pie with red filling while he's playing around at Pleasure Island, and knowing that my husband and in-laws are big fans of pie, I decided we would try that! I think I still prefer cherry pie, but this was a fun new thing to try!
For our second dessert, I made milkshakes. We received a cute Disney cookbook for Christmas, and one of the recipes was for Jiminy Cricket's milkshakes, so of course I had to make them! They were SUPER good. But I'm also a sucker for all things Oreo and ice cream. They turned out a little more grey than green (probably because I added extra Oreo), but my cute milkshake glasses took care of that!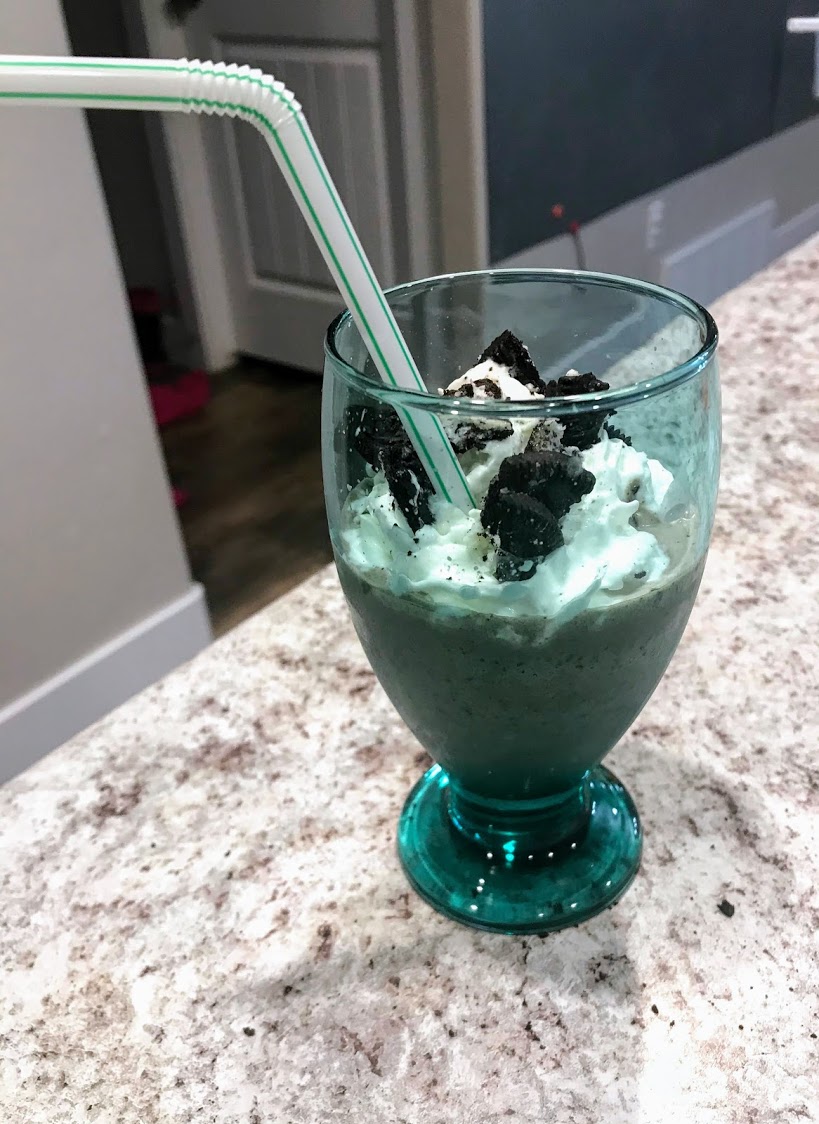 The last thing I made (but didn't get a picture of) was supposed to be Blue Fairy Italian Soda. I love Italian soda, and came across the idea in a blog and thought it would be the perfect addition to our meal! I bought what I thought was a Blue Raspberry Kool-Aid flavoring- but instead turned out to be Tropical Punch in a blue package! I was disappointed- but the sodas were still amazing! My kids (and the adults!) raved about them. I think no one cared that they were red instead of blue- except me ;).
This was definitely a tasty meal, and one I'd make again! I've included the recipes for the milkshakes and Stromboli below! Enjoy!
Stromboli
This is a filling and tasty dish! Don't let it intimidate you- it's actually super easy!
Prep time:
Cook time:
Yield:
12 slices
Serving size:
12
Calories per serving:

106




Ingredients:
1
can
refrigerated pizza crust
(enough for 1 pizza)
1 1/2
cups
shredded
mozzarella cheese
, divided
1/3
cup
marinara sauce
1/2
cup
cooked
ham
, chopped
1/2
cup
salami
slices
1/2
cup
pepperoni
slices
1
egg
1
tablespoon
water
1/2
teaspoon
Italian seasoning
1/4
teaspoon
garlic powder
Directions:
Preheat oven to 350°F and line a baking sheet with parchment paper.
Roll pizza dough out on a lightly floured surface into a roughly 12" x 16" rectangle (it doesn't have to be perfect).
Spread marinara sauce over pizza dough, but leave one inch all the way around and 2-3" at the long side furthest from you.
Top with 1 cup of the shredded cheese, then ham, salami, and pepperoni. Finish with remaining ½ cup cheese.
Roll up as tightly as possible, doing your best not to push out the toppings as you do so. Stop just before you reach the end.
Whisk together egg, water, Italian seasoning and garlic powder. Brush over pizza dough where the edges will meet, then pinch together.
Place on prepared baking sheet with the seal down and brush with the egg wash.
Bake for 20-25 minutes, until golden brown and slightly puffed. Let rest for 5-10 minutes before slicing.
Experiement with different fillings! Alfredo, olives, peppers, sausage, etc.
Source: https://www.spendwithpennies.com/stromboli-recipe/

Recipe formatted with the Cook'n Recipe Software from DVO Enterprises.
Add Recipe to Cook'n
Jiminy Cricket Milkshake
This milkshake is a mint and chocolate delight fit for a "real boy" (or girl)!
Serving size:
2
Calories per serving:

224




Ingredients:
For the whipped cream :
1/2
cup
heavy cream
1/2
teaspoon
vanilla extract
1/2
tablespoon
confectioners' sugar
For the milkshake:
4-6
scoops
of your favorite
mint chocolate chip ice cream
1/4
cup
whole
milk
6
Oreos
Directions:
1. Leave the ice cream out on the counter for about 10 mintues to soften.
TO MAKE THE WHIPPED CREAM:
2. Add the heavy cream to a medium bowl. With a handheld whisk or electric mixer with a whisk attachement, whip the cream until it begins to thicken (soft peaks).
3. Add the vanilla extract and sugar to the bowl, and conitnue whisking until the cream's peaks can stand up on their own. Be careful not to overwhisk!
TO MAKE THE MILKSHAKE:
4. Blend the ice cream, milk, and 4 cookies in a blender until combined. Pour into two glasses and top with whipped cream and 2 crumbled cookies.
Source: Disney A Merry Christmas Cookbook

Recipe formatted with the Cook'n Recipe Software from DVO Enterprises.
Add Recipe to Cook'n
Source:
https://pixy.org/740766/
https://www.spendwithpennies.com/stromboli-recipe/
http://disneymeals.me/pinocchio/
https://lemonbabydesigns.blogspot.com/2015/03/disney-inspired-dinner-movie-pinocchio.html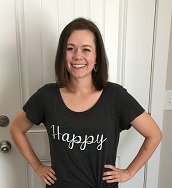 Camille Hoffmann
Weekly Newsletter Contributor since 2014
Email the author! camille@dvo.com