9 Ways to Use Bar Keepers Friend
I have always loved the look of a beautiful white ceramic kitchen sink, which is great because we have had a white ceramic sink in many of the homes we have lived in throughout the years. The only downside to a white ceramic sink is that it can easily get quite dingy and discolored. I used to scrub the sink so hard with bleach or lemons and baking soda, or anything else I could think of and no matter how hard I scrubbed, it never got bright white!  I am so thankful that I came across a post on the internet a few years ago told me about the miracle cleaning product called Bar Keepers Friend. Within seconds of spreading a layer of this powder around my wet sink and scrubbing with one of those thin, green Scotch pads, I was able to easily get my sink looking bright white and brand new again.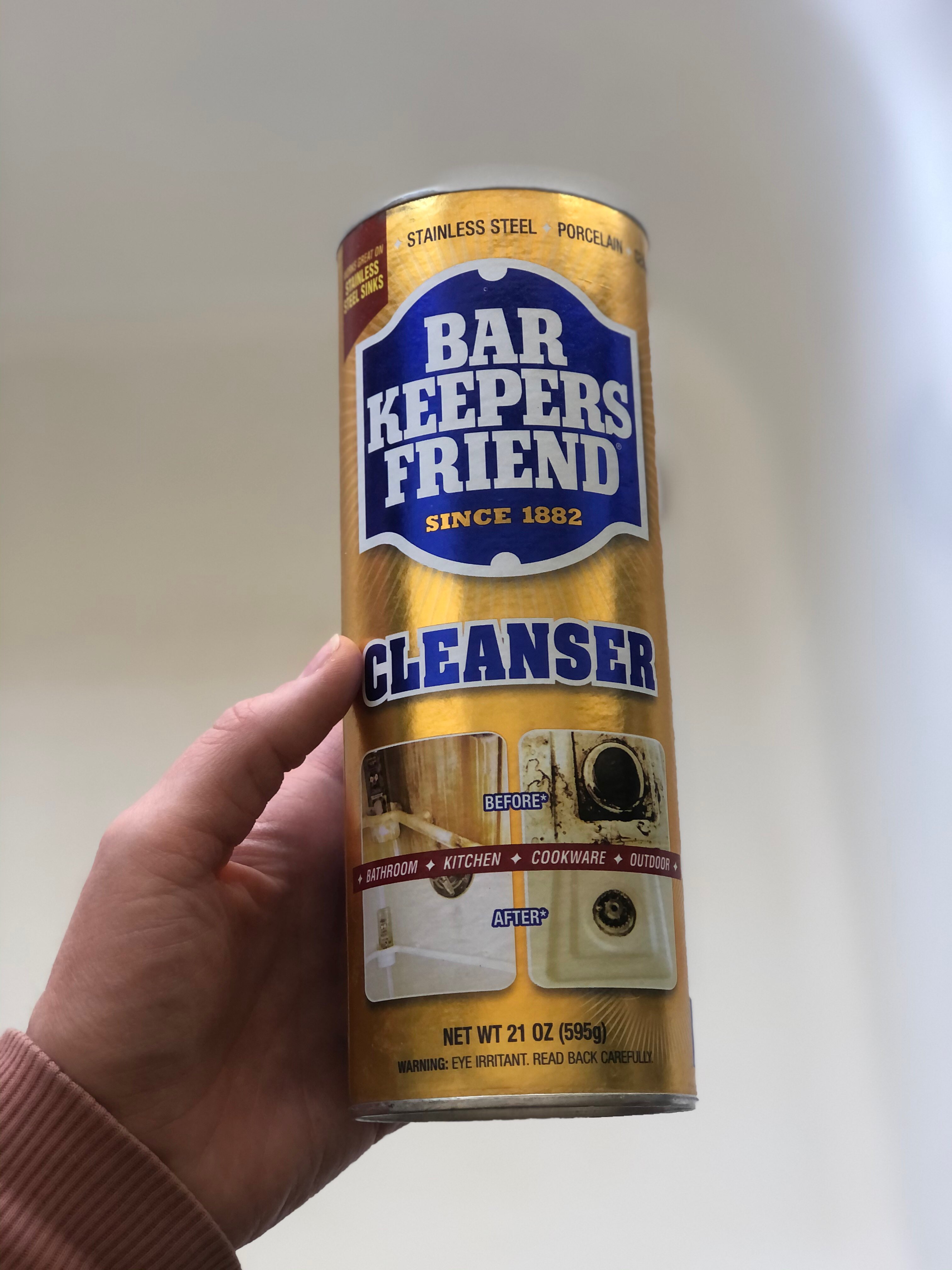 Here is an example of a before and after from my kitchen sink last week. In under two minutes of scrubbing, not too strenuously, I had this kind of makeover.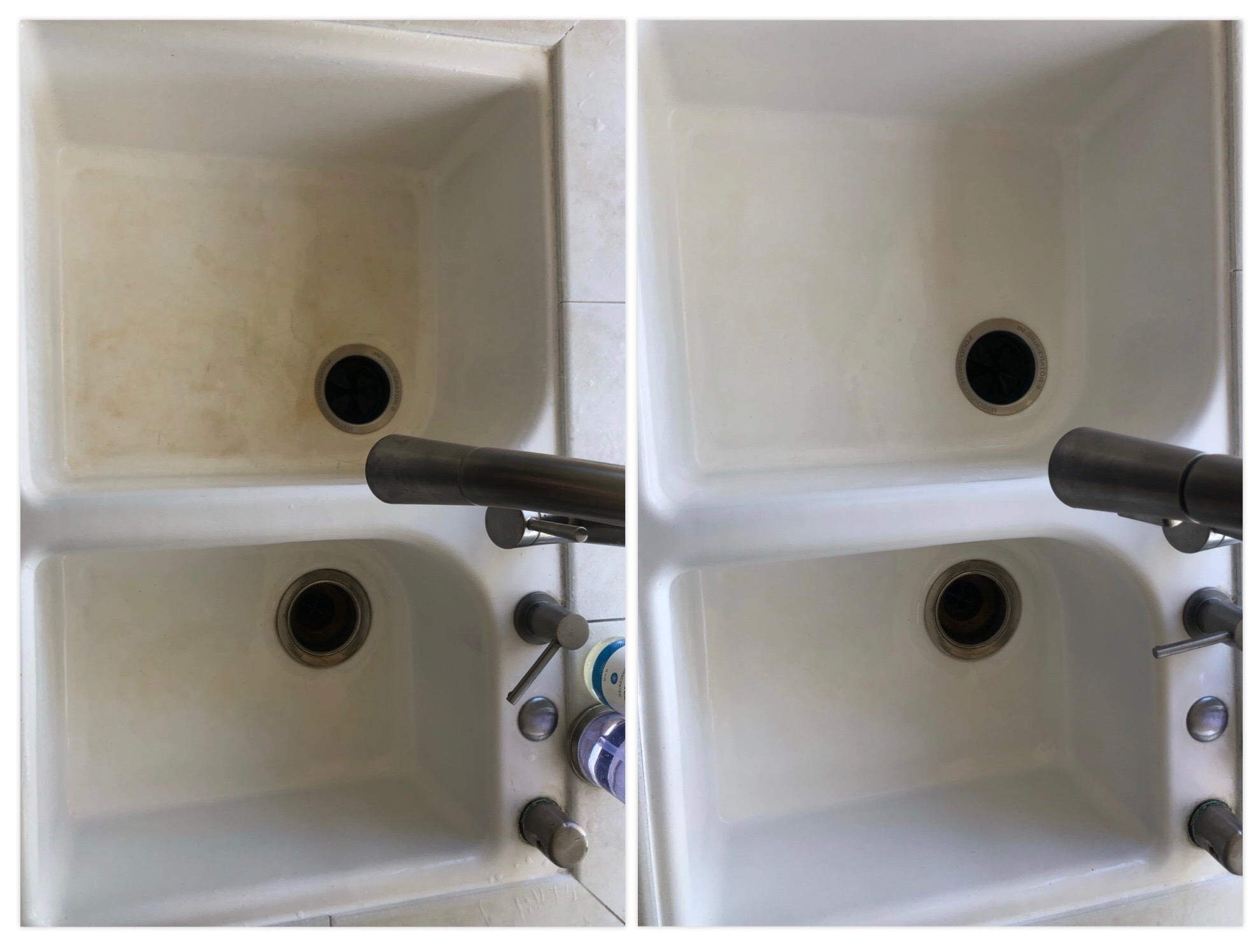 While this example alone is worth buying Bar Keepers Friend for a couple bucks at your local supermarket, it has so many other uses! Here are a few other ways you can use this amazing product around your house.
1. Brightening White Dishes.
I also love having bright white dishes, but those can also get pretty dingy looking after a while as well. They get little scratches and scuffs from metalware scratching against it every use, but have no fear, friends!  Bar Keepers Friend works wonderfully to get off these marks and get your plates looking brand new again!
2. Brighten Up Knives and Flatware.
Bar Keeper's Friend works wonders on rusty cutlery, or even if there is no rust, it even works great to brighten them up if they are getting a little dull. Just make a paste with a little bit of water and scrub gently with a sponge. Then wash well with dish soap and dry.
3. Grimy, Burnt-On Layer on the Bottom of Pans.
I'm sure you know that grimy layer from baked on grease on the bottom of pans that seems to cling and never come off? Make the same paste with Bar Keeper's Friend and let it soak for a few minutes. It should virtually wipe away with little to no scrubbing and your pan will look good as new!
4. Bathroom Sinks and Tubs.
Similarly to how it works wonderfully on a porcelain kitchen sink, it works exactly the same way in the bathroom and can transform your porcelain tub and sink. It also works really well on glass shower doors, tile and grout!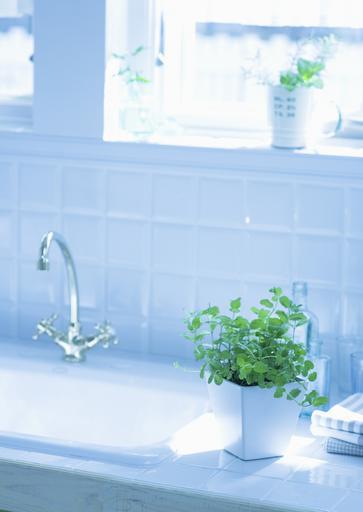 5. Dishwasher.
If you look closely at your dishwasher you will likely see some built-on grime, especially on the bottom of the dishwasher. Use Bar Keepers Friend to scrub away any buildup you see and your dishes will come out even cleaner.
6. Glass Stovetops.
Glass Stovetops always naturally get a bit scuffed and scratched up with time from pots and pans scraping across them all the time. Polish it up with Bar Keepers Friend and it will look sparkling new again.
7. Water Rings on Wood Furniture.
This one sounds a bit crazy, but you can actually gently remove water damage from wood, like a water rings from a glass, with Bar Keepers Friend. Just remember to use a tiny bit and scrub gently with a soft sponge or cloth!
8. Stainless Steel Appliances.
Gently buff and shine your stainless steel appliances with Bar Keepers Friend. Just make sure to use a soft sponge so that it doesn't scratch the finish.
9. Pyrex Dishes.
Bar Keepers friend is the perfect way to polish and shine your Pyrex dishes (even the vintage colored ones you may have inherited). It makes scuffs and scratches disappear and even can get off that stubborn baked-on layer of grease you may have from baking casseroles.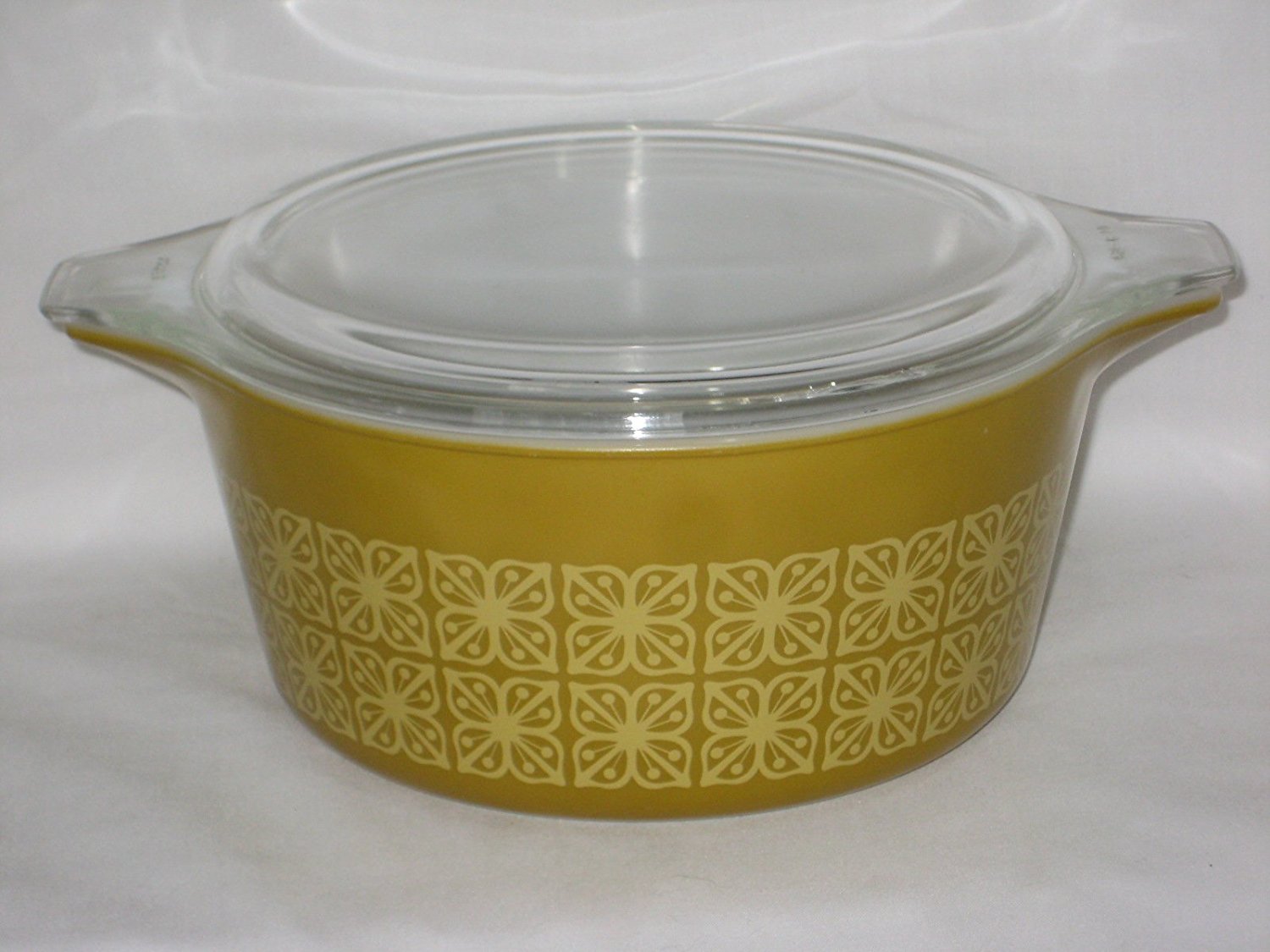 Do you have any other suggestions for ways to use Bar Keepers Friend in and around the house and kitchen? Please share your thoughts in the comments below.
Sources:
www.pixy.org
www.snappygoat.com
www.onegoodthingbyjillee.com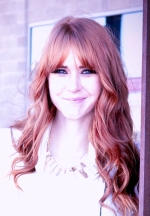 Mary Richardson
Weekly Newsletter Contributor since 2014
Email the author! mary@dvo.com