Comments from a Cook'n User
COMMENTS FROM A COOK'N USER!
Dan & Cook'n Friends, Just when you think this program can't get better! You've outdone yourselves (again : ) This makes my recipes look so "professional" it is absolutely amazing! Love always & be well, Sandi Ingalls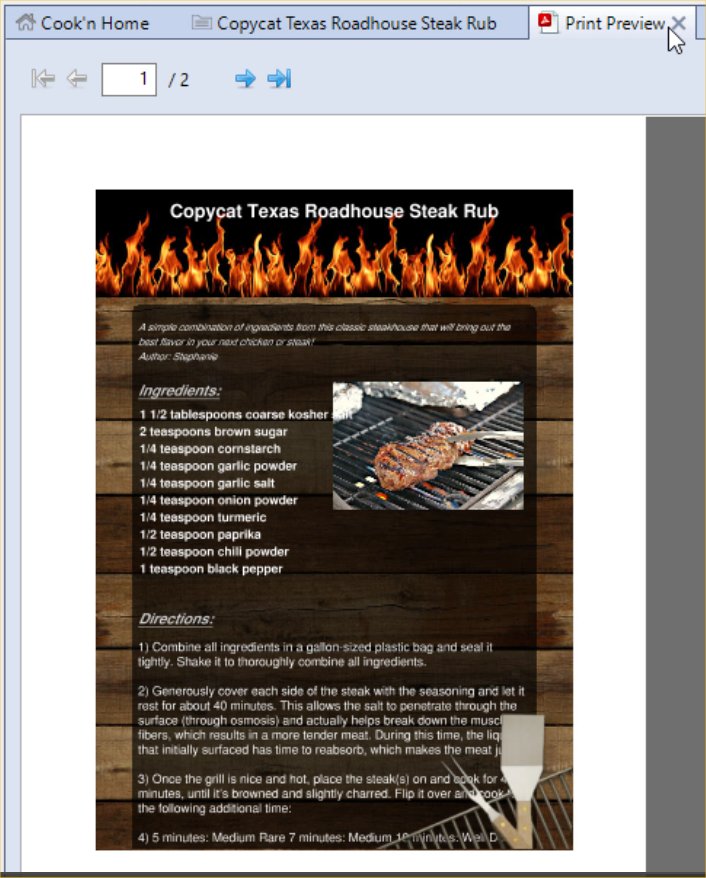 Watch the Cook'n 14 new
PRINT FEATURES in action!