Boredom Busters In The Kitchen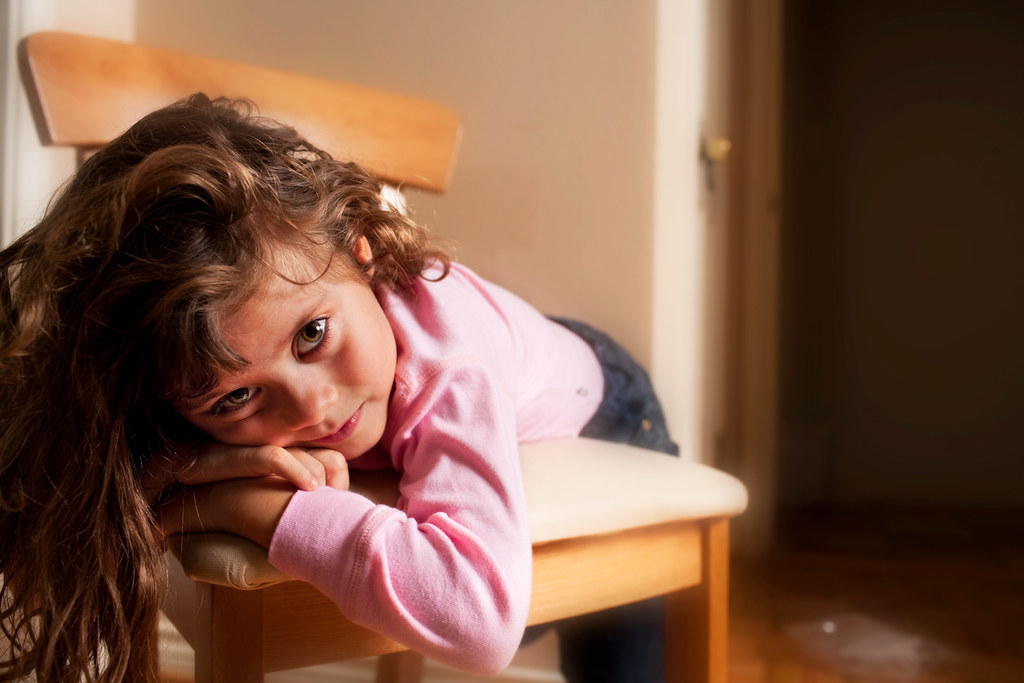 If you read
my other article
, you know that many of us are baking to cope with the stress of life right now.
However, some of us are just plain bored! We're stuck at home and sometimes that's fun….and sometimes we're just bored! If you're needing some ideas of what to do, here are some fun things you can do in the kitchen!
Blindfolded baking.
You've probably spent plenty of time baking, but have you done so while blindfolded? ;) This would be a fun family activity! Pick a more simple recipe, blindfold yourself and let your family guide you through the recipe! This is sure to create some messes- and some memories!
Become a teacher (in person or through FaceTime)!
This extra time at home is za great opportunity to teach others new recipes. Maybe your teenager has been wanting to learn how to bake bread, or maybe your 10 year old would love to make homemade lemonade! This is also a great way to bond with your grandkids if you're not able to see them right now- FaceTime them and teach them one of your classic recipes! You'll be giving them valuable skills- and spending quality time with them, even when far away.
Make edible playdoh!
Kids will have tons of fun in the process, and even more fun playing with it! And then of course, you get to eat it…. :).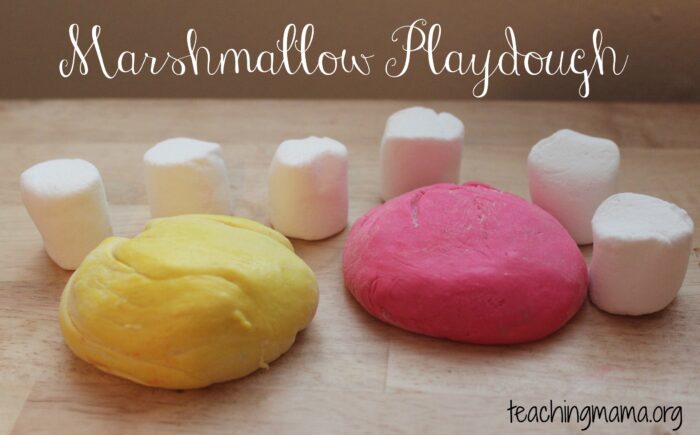 Marshmallow Playdough
Serving size:
5
Calories per serving:

128




Ingredients:
30
large
marshmallows
1
tablespoon
Coconut Oil
1-2
cups
cornstarch
or flour
food coloring
Directions:
Put 1 tablespoon of coconut oil into a pan on medium heat. After it melts, add about 30 large marshmallows to the pan. Stir frequently until they melt completely. Divide the marshmallow mix between two bowls and stir in a few drops of food coloring. Mix in the cornstarch- I used 3/4 cup of corn starch in one bowl and 3/4 cups of flour in the other bowl. Stir really quickly and then start kneading it on a cutting board. Knead until they are no longer sticky. (If yours is sticky, just add more flour or corn starch).
Source:
teachingmama.org

Recipe formatted with the Cook'n Recipe Software from DVO Enterprises.
Add Recipe to Cook'n
Make edible slime.
Similar to playdoh, and just as fun! There are so many different recipes for this, but here's one that uses things you probably already have in your pantry- one less trip to the grocery store! Do you know how many people contact us every day to ask us if we can help them transfer their recipes from Living Cookbook into Cook'n?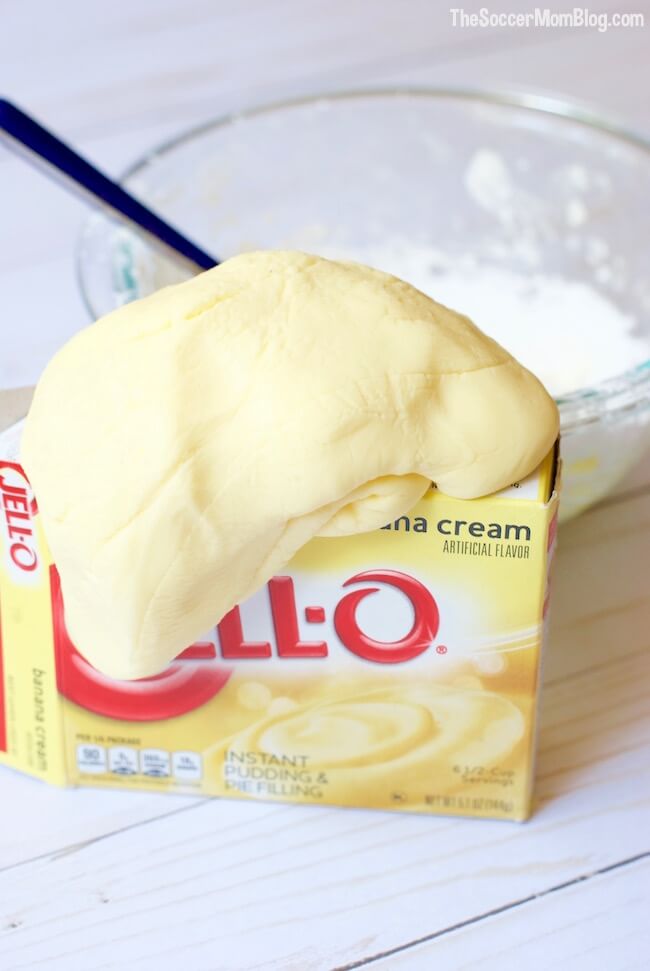 Edible Pudding Slime
Prep time:
Serving size:
5
Calories per serving:

152




Ingredients:
1/4
cup
instant pudding
mixes
any flavor
1
cup
cornstarch
1/3
cup
warm
water
Directions:
Add instant pudding mix and half of your cornstarch to a mixing bowl. Add 1/3 cup water and stir until slime begins to form.
Slowly add the rest of your cornstarch, stirring as you go.
When slime becomes difficult to stir with a spoon, finish mixing by hand.
If slime is still sticky, add more cornstarch. If slime is too thick, add more liquid - until you have the perfect texture.
Source:
thesoccermomblog.com

Recipe formatted with the Cook'n Recipe Software from DVO Enterprises.
Add Recipe to Cook'n
Jello jigglers.
These are so simple to make, but are so much fun for kids! Kids love using cookie cutters, and this is a fun and colorful way to let them do so! And they have so much fun playing with them before actually eating them ;).
Sugar cookies.
Again, kids love using cookie cutters! And this one is definitely a fun one for adults as well- who doesn't love a good sugar cookie? You also have the added bonus of getting to decorate the cookies afterward!
Cook with someone.
We're probably used to cooking in the kitchen- but how often do we have someone else cooking dinner with us? This seems so simple, but can really make a difference. My husband and I have so much fun cooking together in the kitchen, and when we let the kids help us as well- there's never a dull moment!
Plan a themed dinner.
All food has to be orange. Or you have to serve every color on the rainbow! Serve dumplings while watching Kung Fu Panda, or have a night in France and listen to French jazz while enjoying a fancy meat and cheese charcuterie board. Get creative!
Plan a silly dinner.
Have everyone wear their clothes backwards, or wear the craziest hairdo! Another fun way to be silly is to label everything (beverage is #1, napkin is #2, appetizer is #3, etc) and let everyone order off a special menu- with only the numbers! They'll have to guess what they're ordering! You could make it even crazier by rolling a dice to determine which number is served first- meaning that dessert could come first, or the beverage comes last!
Organize!
You know that one drawer that always seems to be in disarray but you never take the time to actually organize? Well now is the perfect time to do it! You could really go crazy and even re-organize the whole kitchen! You've got the time to do it, so make the most of it!
Deep clean.
Maybe your kitchen is already organized just the way you want it. In that case, maybe it's time for a deep clean. Take everything out of the cupboard and wipe the shelves down. Scrub the sink, oil down the cupboards- get that kitchen shining!
Learn a new recipe.
What's something you've never made before? Sourdough bread? Cheesecake? Homemade mousse? This is the perfect time to give it a shot!
I'm sure we could all use some ideas! How are you battling boredom in the kitchen?
Source:
https://thesoccermomblog.com/edible-pudding-slime/
https://teachingmama.org/marshmallow-playdough/
https://www.flickr.com/photos/imagesbywestfall/3989426622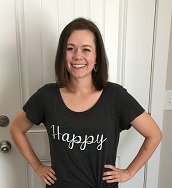 Camille Hoffmann
Weekly Newsletter Contributor since 2014
Email the author! camille@dvo.com