Pure Maple Syrup: A Wonderful Miracle!
In talking with some
friends
the other day, one said she'd never tasted PURE Maple syrup. I wondered how many other folks haven't had that treat. How about you?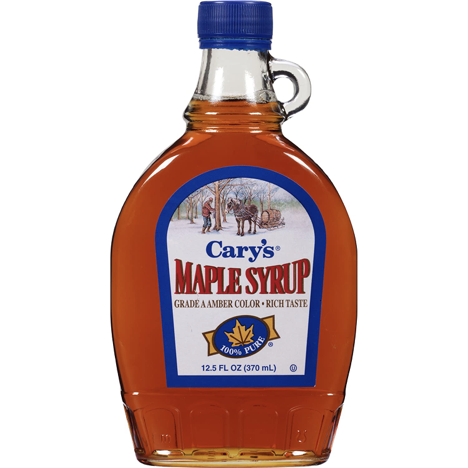 It's considered a miracle of nature, and I am embarrassed to admit that until a few years ago, I hadn't tasted it either. With a big family to feed and being ultra-cost-conscious, I'd always bought the high fructose corn syrupy imitation maple flavored junk or made my own (again with imitation maple flavoring). When I finally tasted the REAL McCOY, I wasn't prepared for its flavor to be so subtle and pleasant. Now I'm sold on the real thing and committed to stocking up on it.
It's a good choice for when you want to satisfy your sweet tooth in a healthier way. Although it's still a sugar and processed by the body as a sugar, it contains fewer calories and a higher concentration of minerals (especially manganese and zinc) than honey.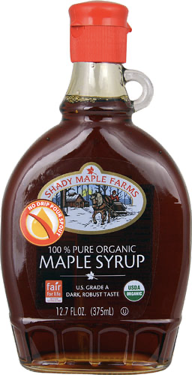 Maple syrup is also a good pick because it protects heart health. While maple syrup's supply of zinc acts as an antioxidant, it also decreases the progression of atherosclerosis. Zinc is needed for the proper function of endothelial cells and helps to prevent the endothelial damage caused by oxidized LDL cholesterol and other oxidized fats. (The endothelium is the inner lining of blood vessels.) Endothelial membranes that are low in zinc are much more prone to injury.
Maple syrup is made by boiling the thin (like water), slightly sweet sap of the sugar maple tree in large, shallow pans over a very hot fire. The sap is boiled until most of the water in the sap has been evaporated, and it is concentrated, or "reduced," to syrup. As much as 40-45 gallons of sap are needed to produce one gallon of syrup!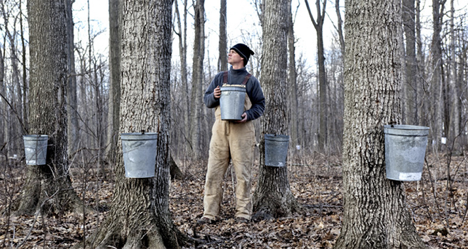 In the United States, maple syrup has been graded with the same system for years. The system had five grades:
Grade A Light Amber:
Made early in the season during colder temperatures; very light in color with mild flavor.
Grade A Medium Amber:
Made in mid-season during warmer temperatures; slightly darker than light amber with more maple flavor. Most table syrup is this grade.
Grade A Dark Amber:
Made after mid-season; darker with more intense flavor than medium amber.; used in cooking and preferred as a table syrup by those who like a strong maple flavor.
Grade B Extra Dark:
Made near season's end; dark with strong maple flavor; used mostly in cooking.
Commercial Grade: Made end of season from last sap collected; not sold for home use; very dark with intense maple taste; used commercially.
This system had a problem: the grades didn't match the international grading system, so there was marketing confusion. Plus, according to the USDA, home cooks wanted darker syrup (for cooking as well as table use) and it was nearly impossible to find the darker syrups locally.
In 2014 Vermont made sweeping changes to the grading system and in 2015 the USDA made these changes the national standard. Now all Pure Maple syrup is Grade A, but with these qualifications: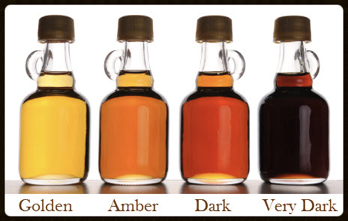 Grade A Golden Color and Delicate Taste:
This grade is equivalent to the old Grade A Light Amber designation and has the same uses.
Grade A Amber Color and Rich Taste:
Consider this comparable to Grade A Medium Amber and Grade A Dark Amber. This is what most table syrup would be.
Grade A Dark Color and Robust Taste:
This is equivalent to Grade A Dark Amber and Grade B Extra Dark and would be used mainly for cooking
Processing Grade:
These syrups are the equivalent to Commercial Grade and would be used the same way.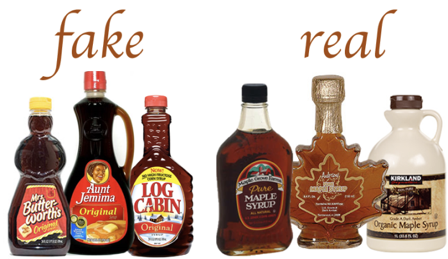 It's true that pure syrups are more expensive than "flavored" (aka FAKE) syrups, but their health benefits and rich unique flavor make them worth the extra money. And think of it this way—a little goes a long way.
While unopened containers of maple syrup can be stored in a cool dry place, they should be kept in the refrigerator once they are opened. Maple syrup can also be frozen for long term storage.
Besides being a fairly healthy sweetener and easy to store, Pure Maple syrup is really versatile. There's so much more you can do with it besides doctor up pancakes and waffles. For instance: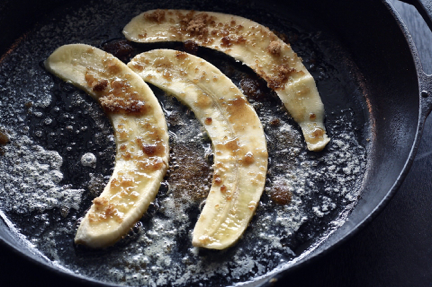 Use in place of table sugar to sweeten your coffee and tea; it'll add a unique flavor.
Saute bananas in Pure Maple syrup.
Pour on oatmeal topped with walnuts and raisins.
Add maple syrup and cinnamon to puréed cooked sweet potatoes.
Combine maple syrup with orange juice and soy sauce and use as a marinade.
Spread peanut butter on a piece of whole wheat toast, top with sliced bananas and then drizzle maple syrup on top for a sweet, gooey treat.
Mix Pure Maple syrup with coconut oil and water and pour over oats and other ingredients to make a maple-flavored granola.
Use maple syrup rather than white sugar when making tapioca pudding. Fantastic!
Top vanilla ice cream with Pure Maple syrup.
Make pecan pie with Pure Maple syrup.
Add 1 teaspoon to your morning green smoothie for a little mineral boost.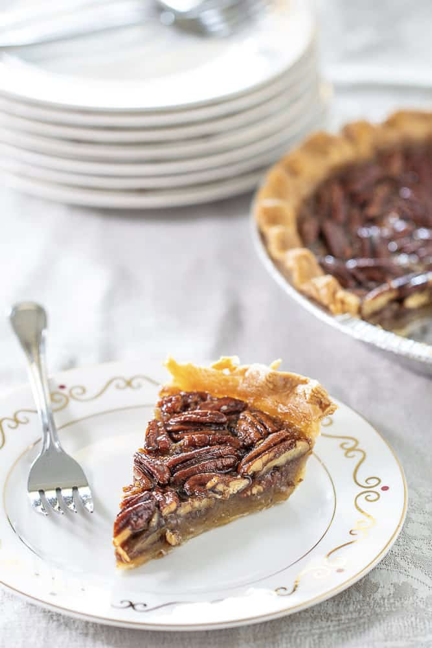 Do you have ideas for using Pure Maple syrup? Here's one I found on the Bascom Family Farms site (a major Pure Maple syrup company), and I'll close with it. I bet we'll be using more of this wonderful sweetener now that we know what a miracle it really is!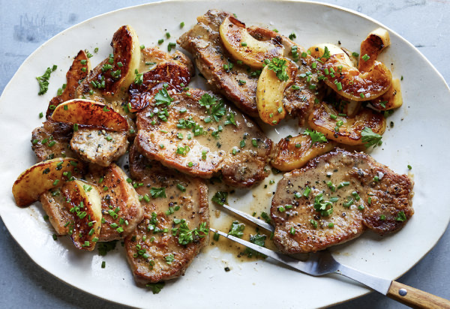 One-Dish Pork Chops with Apples
Serving size:
4
Calories per serving:

292




Ingredients:
4
thick, center-cut
pork chops
bone-in
2
tablespoons
unsalted
butter
divided
salt
to taste
pepper
to taste
1/2
large
onion
chopped
2
large
apples
cored, peeled, and sliced
2
tablespoons
pure, 100%
maple syrup
2
tablespoons
balsamic vinegar
1
teaspoon
dried
thyme
Directions:
1. Preheat oven to 350&deg F.
2. Salt and pepper both sides of chops.
3. Melt 1 tablespoon of butter in large oven-proof casserole dish.
4. Brown chops at high heat for about one minute each side.
5. Remove chops from pan and set aside.
6. Reduce heat to medium low and melt remaining 1 tablespoon butter in same pan.
7. Add onion and apples and sauté until onions are transparent, about two minutes.
8. Add syrup, vinegar and thyme and reduce heat to low for another five minutes or until apples begin to soften.
9. Return chops to pan and cover.
10. Place in oven for 20 minutes or until pork is cooked through.
11. Depending on thickness of sauce, remove chops and reduce on oven top for another three minutes and spoon over chops.
12. Season with salt and pepper to taste.

Recipe formatted with the Cook'n Recipe Software from DVO Enterprises.
Add Recipe to Cook'n
Sources:
www.amazon.com
www.vitacost.com
www.kpcnotebook.scholastic.com
www.meadowbrookacresfarm.com
www.thrivecoach12.com
www.acadianmaple.com
www.stetted.com
www.cooking.nytimes.com

Alice Osborne
Weekly Newsletter Contributor since 2006
Email the author! alice@dvo.com