What Is the Future of Cold Cereal In America?
Cold cereal brings back all sorts of warm and fuzzy nostalgic memories for many Americans. For me, it makes me think of fighting tooth and nail to get a bowl of my choice of cold cereal (usually Lucky Charms) in the first few days after my parents made their monthly trek to the bigger city to stock up on all of our groceries needed for the month. As you can imagine, cold cereal, specifically the sugary ones, were one of the first things to go. Of course we were left with things like Grape Nuts or plain Shredded Wheat, but nobody was really fighting over those kinds :)
However, lately for my kids it has been an endless supply of Frosted Flakes, Raisin Bran, Apple Jacks, etc. We have had visitors the last couple months and to ease my mind, breakfast cereal has been the way to go on these busy mornings. I have been buying a lot of cold cereals when I see major sales at the grocery stores around here.
I was kind of surprised to learn that cereal sales are declining. Sales, which totaled $13.9 billion in 2000, dipped down to about $10 billion in 2015. Millennials are changing the cold cereal game. They aren't really interested in cold cereal as much, especially for breakfast. Research has shown they are more likely to eat hot grains, smoothies, yogurt or breakfast sandwiches.
Americans are also wanting answers. We want to know exactly what is in the cereal, where the ingredients came from, if it is genetically modified, etc. The ones that are organic, have ingredients you can pronounce, such as Kashi brand, are becoming increasingly popular, so we are really seeing a shift in the cold cereal market.
It will be interesting to see what the cold cereal market will be like in 25 years. Who knows if my grandchildren will even really be able to relate to the warm fuzzies I have from eating a bowl of Frosted Flakes.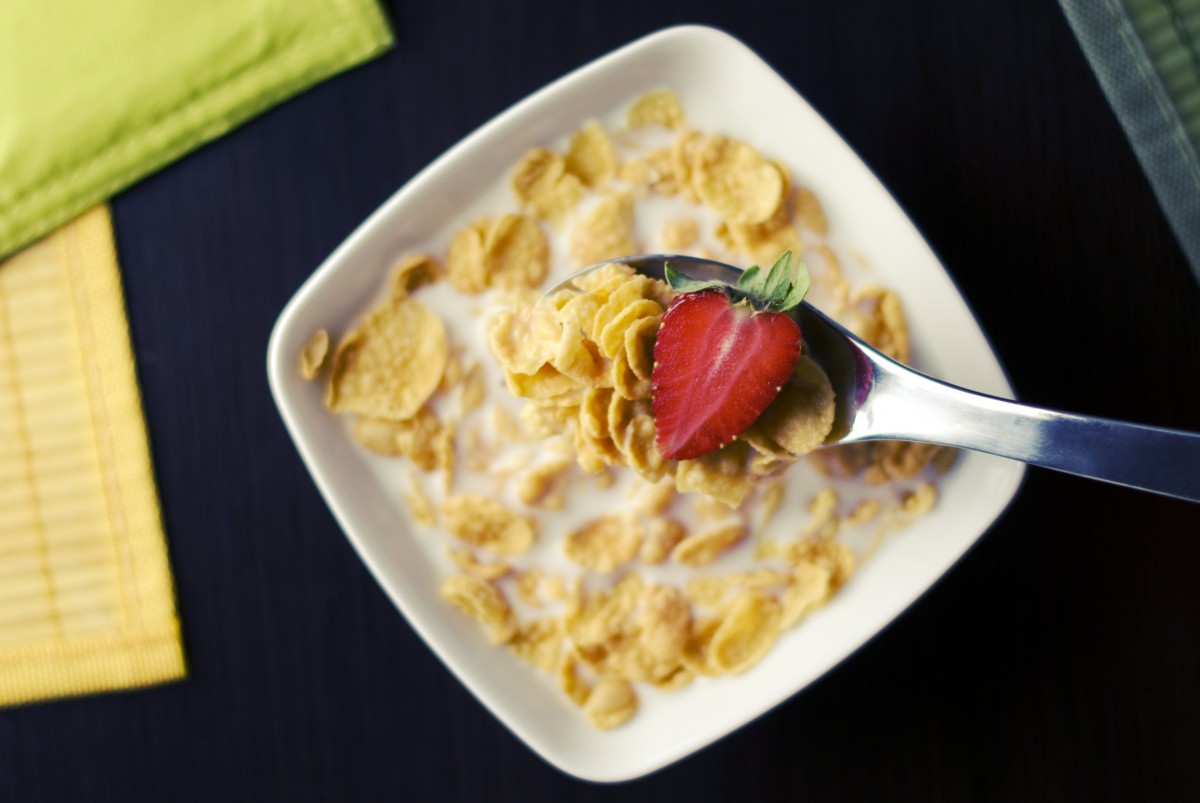 I did think it was fun to learn a little bit about the history of cold cereal in America. Here are a few of the brief history points from the NY Times:
Mid to Late 19th Century
In 1863, James Caleb Jackson, a religiously conservative vegetarian who ran a medical sanitarium in western New York, created a breakfast cereal from graham flour dough that was dried and broken into shapes, which were soaked in milk overnight he called it granula.
John Harvey Kellogg, a surgeon in Michigan, later made a version and called it granola. Using the same idea, and former Kellogg patient, C.W. Post created Grape-Nuts.
1900s
Kellogg and his younger brother, Will Keith Kellogg, figured out how to make a flaked cereal out of corn they called Corn Flakes. The younger Kellogg brother added sugar and an in-box prize and started mass-marketing them.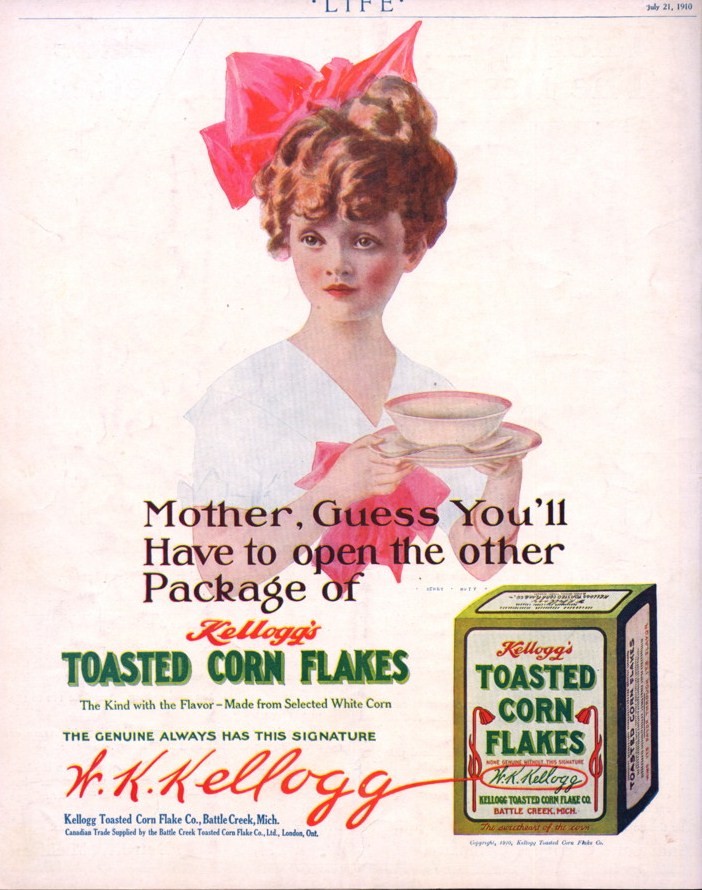 1910s
The Quaker Oats Company acquired a method of forcing rice grains to explode when under pressure, began marketing Puffed Rice and Puffed Wheat as a breakthrough in food science, calling them the "eighth wonder of the world."
1920s
A health clinician accidentally spilled a wheat bran mixture onto a hot stove, creating what would come to be called Wheaties.
1940s
Cheerios appeared as CheeriOats but were quickly renamed. They would become the best-selling cereal in America, worth about $1 billion in sales in 2015--Honey Nut Cheerios, being their most popular version.
1950s
After WWII, cereal consumption increased and sugar was a major selling point. Kellogg's invented Frosted Flakes with its pitchman, Tony the Tiger and a new era of television advertisements began.
Do you still have the occasional bowl of cereal (or 4 bowls--no judgements here! ;) ) with milk? Do you eat it more often as breakfast or as more of a snack? Please share your thoughts about cold cereal in the comments below.
Sources:
www.commons.wikimedia.org
www.nytimes.com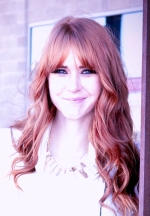 Mary Richardson
Weekly Newsletter Contributor since 2014
Email the author! mary@dvo.com