3 Easy Ways to Help Us Serve You
Often, Dan Oaks — the founder of Cook'n — and I talk about how grateful we are for our users. Dan has worked tirelessly on Cook'n for over twenty years, and it means the world to him that people appreciate his product.
Personally, I've been humbled by the number of people who reach out with a desire to help Cook'n in some way. Some people ask if they can advertise our website or write articles for our newsletter. Some people offer to test our new features before we launch them. Many people send me suggestions of how they think the app can be better. Thanks to everyone for your help with Cook'n!
In light of the wonderful support we get from our users, I want to recommend three easy ways that you can help Cook'n grow and be an even better app for you.
Leave a 5-Star Review
These days, leaving a good review is a staple of helping any company develop. Reviews are my favorite way for users to get involved with our company for several reasons:
It's REALLY easy; it only takes a minute!

It helps our company learn more and grow.

It gives us an opportunity to communicate with you.
When you let us know what we're doing well, you're also letting us know how we should keep improving the app. So, a 5-star review is our #1 way of receiving feedback and improving our company. And, like I said earlier, it's easy! Just watch this video for help posting your own review:
Share the App
Simply put, if you like Cook'n, someone else might like it too. When I learned about Cook'n, I used it for months before realizing that my sisters, wife, mother-in-law, and best friend all might like it too. Introducing people to the app is fun because it's like watching them discover a hidden treasure.
Plus, don't tell anyone I said this, but the more friends I get on Cook'n, the more people I find who will share their recipes for me to steal.
Play with the App
The other day, I had a chat over email with a kind woman who fanatically collects recipes. Apparently, she had used Cook'n for almost a decade, but she didn't know until I told her that she could input her own recipes into Cook'n! Now, she's hurriedly inputting her many handwritten recipes into Cook'n.
Do you know how many neat tools and features are in Cook'n? You might be shocked by what we've made for you. If you want to help us improve the app, you can simultaneously learn just how robust the app already is! Here are some things you may want to learn more about:
Planning menus and making shopping lists to bring to the store.

Our top-of-the-line nutritional analysis tool.

Increasingly more ways to capture new recipes.

Sharing recipes with friends.
If you try out a tool that you haven't learned before, you'll benefit in several ways: you'll learn something new; Cook'n will make your life easier; you'll help us find ways that Cook'n could be even better; you'll fill your friends and family with envy.
We love our users, and we're grateful that they love Cook'n! Don't forget to leave a 5-star review and tell me below if you have any comments!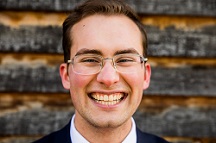 Matthew Christensen
Weekly Newsletter Contributor since 2014
Email the author! matthew@dvo.com