The Pioneer Woman's French Dips are Perfection!
My 11th anniversary is coming up this week and naturally I am on my best behavior as a wife. I've been doing my best to do all the nice things I know mean a lot to my husband and I really brought my A-game when I made his all-time favorite sandwich PERFECTLY the other day.
We are total foodies and love all sorts of food but his favorite thing in the whole world that he has been begging me to make for a couple years is French dip sandwiches.. So I finally decided it was about dang time I made him some! I browsed a few recipes and then remembered that first and foremost I HAD to check if the Pioneer Woman had a recipe for them because she is my girl. Any time I make a recipe of hers it is absolute perfection--and thankfully, she did have a recipe and once again she nailed it--they were perfection!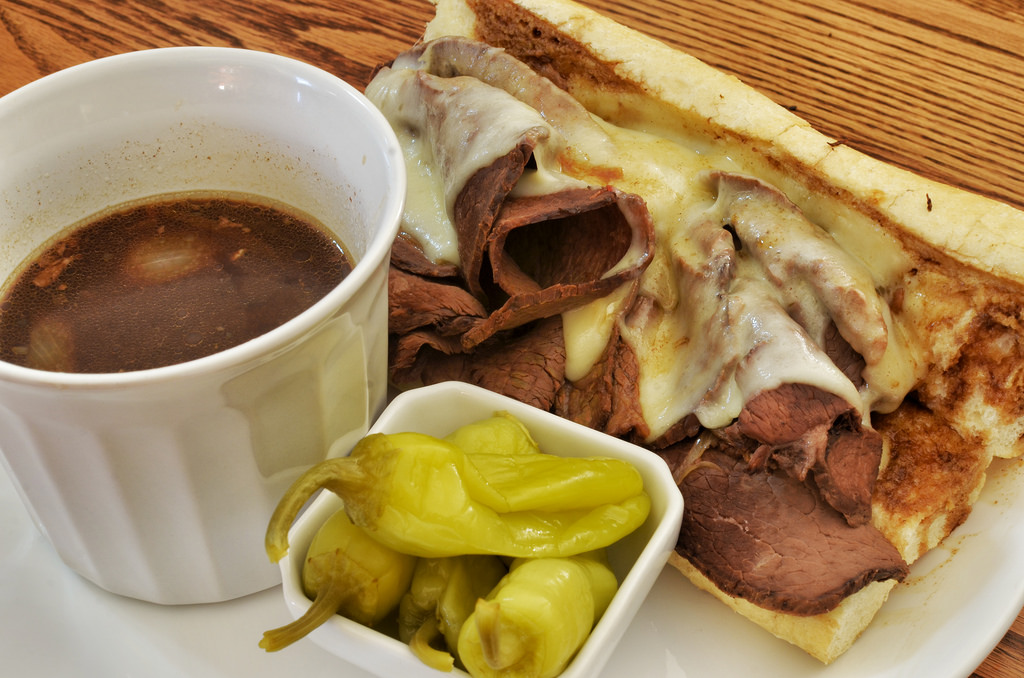 I owe a lot to Ree Drummond, aka the Pioneer Woman. You'd think I wouldn't be happy with her for the extra inch or two she adds to my waistline when I can't stop making her maple cinnamon rolls over the holidays, but I'm not. They are so dang delicious, I can forgive her.
There was so much to love about this recipe but my two favorite parts were the rub you put on the meat and the toasted buns. The rub was a generous mixture of salt, lots of fresh cracked pepper, and ground oregano and thyme. It added such a depth of flavor and it is only around the edge of the meat, so the flavors are not so overpowering.
And then there's the toasted buns. She tells you to add butter to the insides of a nice, crusty bun and crisp it up on your griddle. This is such a perfect detail that brings a lot to the sandwich. It's one of those things I've never done before but it makes you realize that is probably one trick they do in restaurants to make their sandwiches taste so dang good. The secret's out! Now I know how to take my sandwiches to the next level.
Oh and we can't forget the au jus sauce. If you read the reviews for this recipe everyone just raves over the sauce. Several people even mentioned they get nice thin-sliced roast beef from the deli and their grocery store, and then make the sauce to go with it to make a quicker version of this sandwich. That is a really great idea if you are short on time and still want to make these beauties.
So my thanks to Ree again for knocking this one out of the park. I had a very happy husband and happy family the day I made these perfect French dip sandwiches. It was such a success I was thinking I probably should have saved this recipe for my actual anniversary ha!
Now let's get straight to that recipe:
FRENCH DIP SANDWICHES
1 Tbsp. Kosher salt
2 Tbsp. Black pepper
½ tsp. Ground oregano
½ tsp. Ground thyme
1 whole Boneless Ribeye Loin, About 4 to 5 pounds (can also use sirloin)
2 whole large onions, sliced thin
5 cloves garlic, minced
1 whole packet French onion soup mix (dry)
1 can beef consomme
1 cup beef broth or beef stock
¼ cup dry sherry or white wine (or you may omit)
2 Tbsp. Worcestershire sauce
1 Tbsp. soy sauce
1 cup water
10 whole crusty deli rolls/sub rolls, toasted
Directions:
Preheat the oven to 475 degrees. Tie the piece of meat tightly with a couple pieces of kitchen twine.
Mix the salt, pepper, oregano and thyme and rub it all over the surface of the beef. Place the beef on a roasting rack in a roasting pan and roast it to medium-rare, about 20-25 minutes, until it registers 125 degrees on a meat thermometer. (If you want it less pink, go to 135). Remove the meat to a cutting board and cover it with foil.
Return the roasting pan to the stovetop burner over medium-high heat. Add the onions and garlic and stir them around for 5 minutes, until they are soft and golden. Sprinkle in the soup mix, then pour in the consomme, broth, sherry, Worcestershire, soy and water. Bring it to a boil, then reduce the heat to low. Simmer for 45 minutes, stirring occasionally, to develop the flavors. Add more water if it starts to evaporate too much. Pour the liquid through a fine mesh strainer and reserve both the liquid and the onions.
Slice the beef very thin. Pile meat and onions on rolls, then serve with dishes of jus.
Add Recipe to Cook'n
Sources:
www.flikr.com
www.thepioneerwoman.com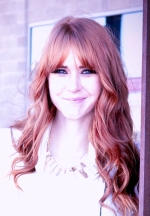 Mary Richardson
Weekly Newsletter Contributor since 2014
Email the author! mary@dvo.com