Flour Confusion Cleared Up, Plus How to Use Teff!
Gather our friends and family. It's time to celebrate National Flour month. Who knew March had more to offer than St. Patrick's Day?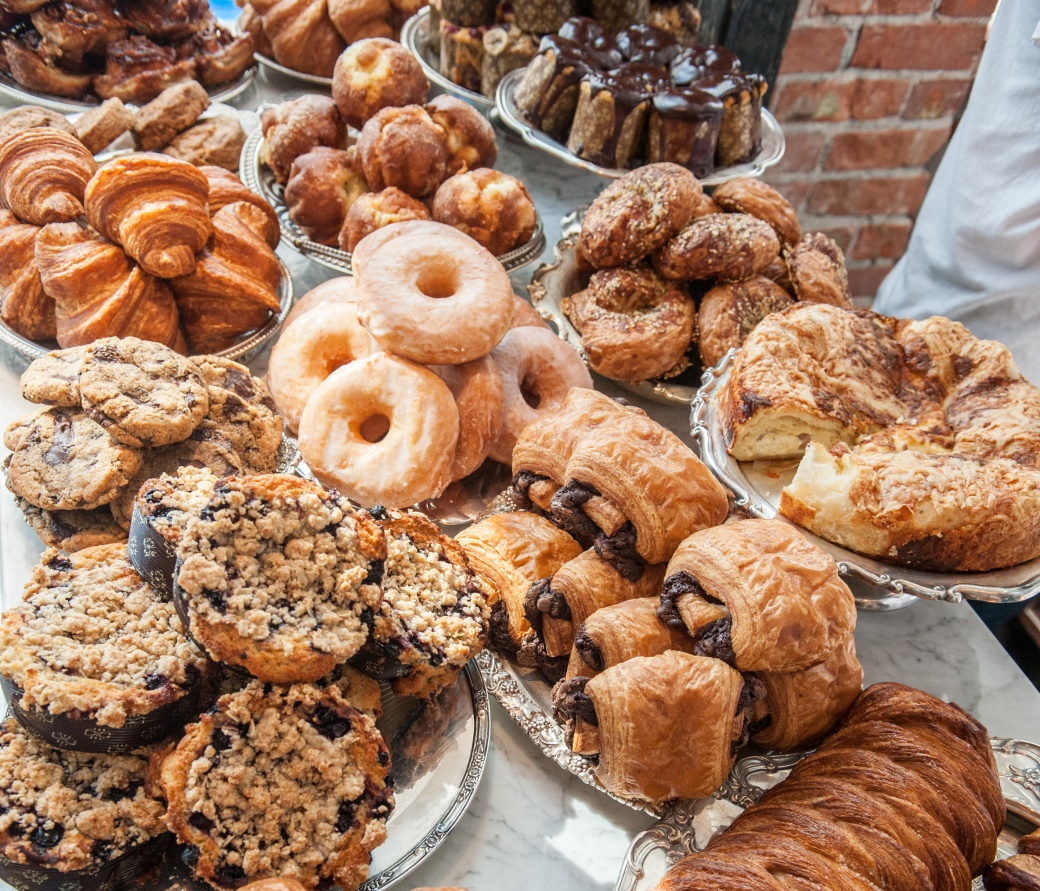 When you think about it, though, it's not such a bad idea to celebrate flour. After all, where would one of our favorite foods—BREAD—be without it? Or cookies, or donuts, or cakes, or muffins, or pancakes, or… You get the idea.
So in honor of this special time, I thought it would be good to tackle a common misunderstanding around the three most used flours. The common misunderstanding? The difference between white flour, enriched white flour and whole grain flour.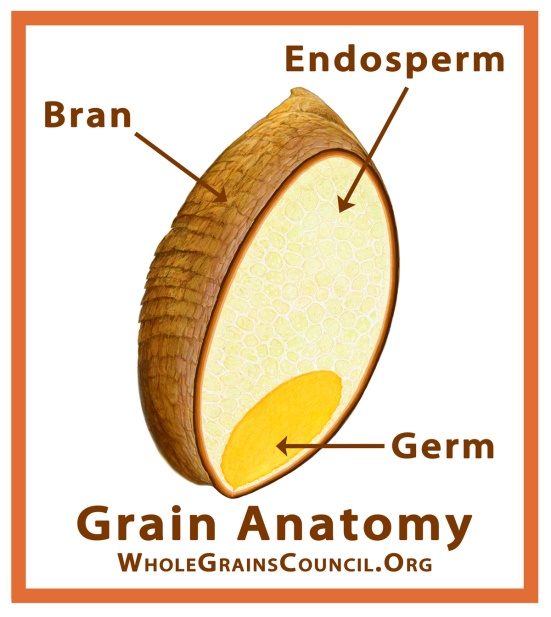 Every grain starts out as a whole grain and has three parts: the bran, the germ and the endosperm. Milling the grains to make flour just puts them into a more usable form. Whole grain flours stop here and are whole grains because they still have all three parts—the bran, the germ, and the endosperm.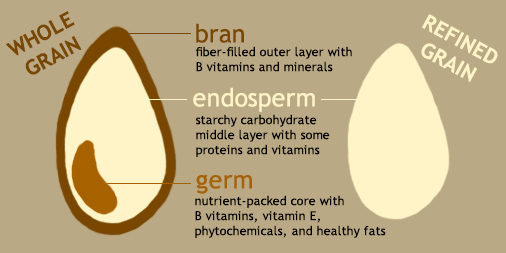 White flour has been "refined" (i.e. adulterated) to remove the coarse bran and germ (which has some healthy unsaturated fats that go rancid if left too long). It also goes through a bleaching process to achieve that familiar white color we like. Unfortunately, removing the bran and germ also takes away a lot of the vitamins and nutrients. And the bleaching pretty much removes everything else of nutritional value.
Then there's enriched flour. It's nothing more than empty white flour that's been pumped with the B-vitamins (thiamin, niacin, riboflavin and folic acid), and the minerals iron and calcium, that were eliminated in the first place.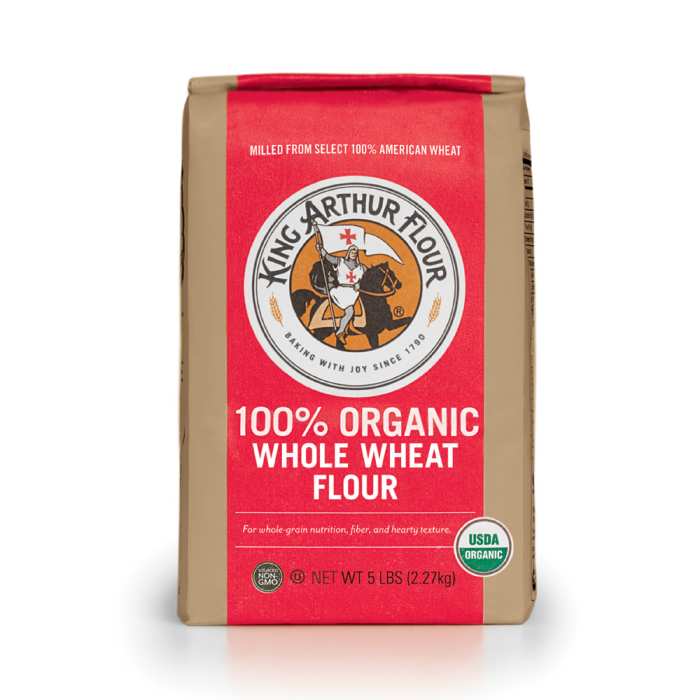 All versions of flour have
some
health benefits but whole wheat flour is by far the best. Whole grain flour has 17 more nutrients and 25% more protein than white flour. But like all foods, nutrients start to leave as they sit on the shelf (unless a few chemicals are added). So if you possibly can, mill your own grain and keep that flour in the refrigerator or freezer.
With this understanding in place, let's branch out. One flour I've discovered this past year is Teff flour. Teff is one of the most nutritious alternative grains in the world. This gluten-free grain offers calcium, fiber, protein, and antioxidants. It's a great source of energy, protects bone health, and provides long-lasting satiation, aids circulation, and can even help to support weight loss efforts.

Teff is a fine grain—about the size of a poppy seed—that comes in a variety of colors, from white and red to dark brown. The grain has a very mild, nutty flavor, and it packs a serious nutritional punch. Teff has an excellent balance of amino acids, and it is also high in protein, calcium, and iron.
It makes an excellent gluten-free flour alternative, and can be used to make pie crusts, cookies, breads, and an assortment of other baked goods. Teff can also be eaten whole and steamed, boiled, or baked as a side dish or a main course.
There are a few tricks to successfully baking with teff flour, however. Thankfully, the food scientists at the company, King Arthur Flour, have worked out all the bugs for us. Here are their suggestions for teff use: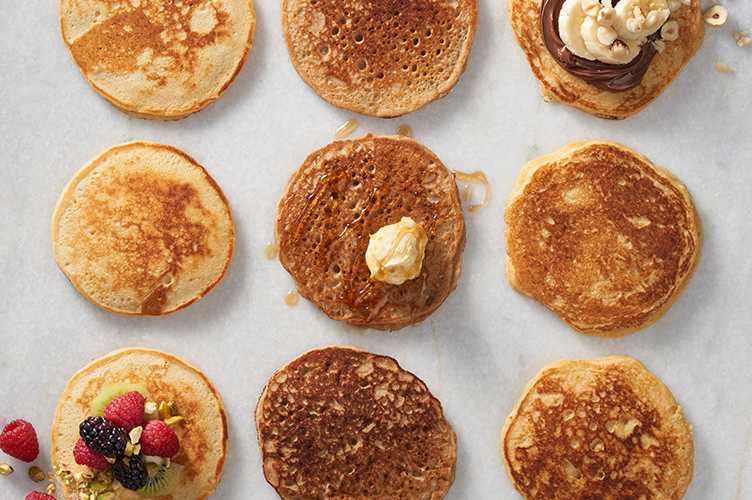 Pancakes:
Made with 25% teff flour, you'll get a mildly sweet flavor. Teff flour's fine texture makes fluffy pancakes that are more tender than those made with only all-purpose flour.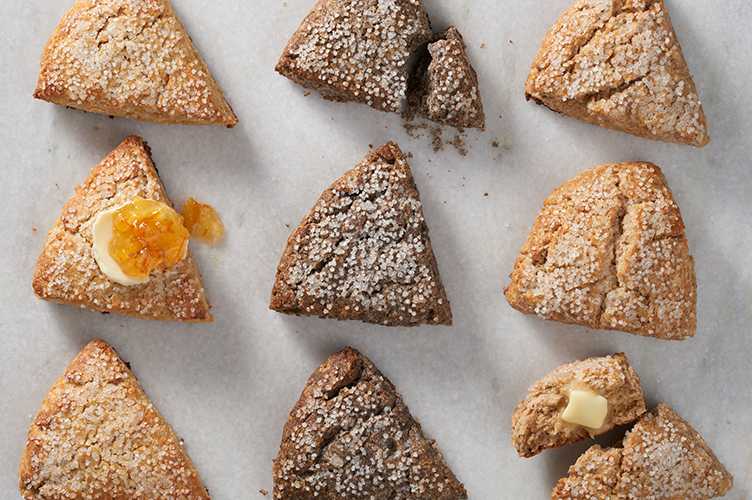 Scones:
Substituting teff flour for 25% of the all-purpose flour in scones lends them rich, toasted flavor without overpowering other flavors. These 25% teff flour scones are nicely tender, with smooth texture. At 50% and 100% teff, the dough resembles wet sand, and baked scones are gritty and crumbly.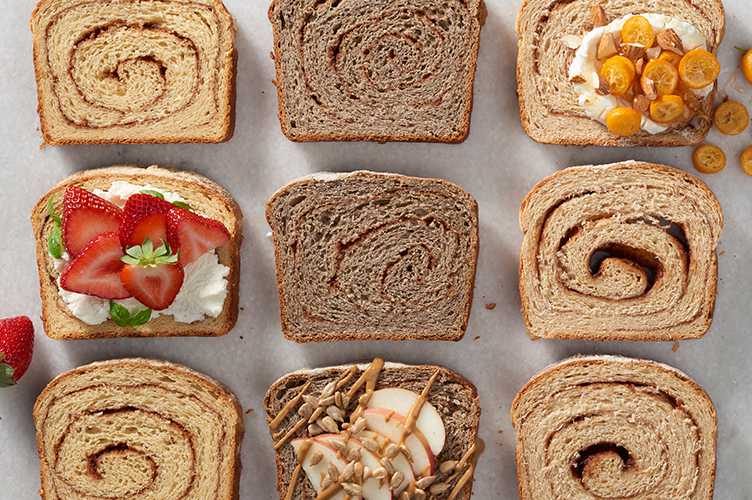 Cinnamon yeast bread
: Use just 20% teff flour for real flavor enrichment. At 50% teff the bread is crumbly, though it still resembles cinnamon bread. We don't recommend substituting more than 50% teff flour in yeast breads.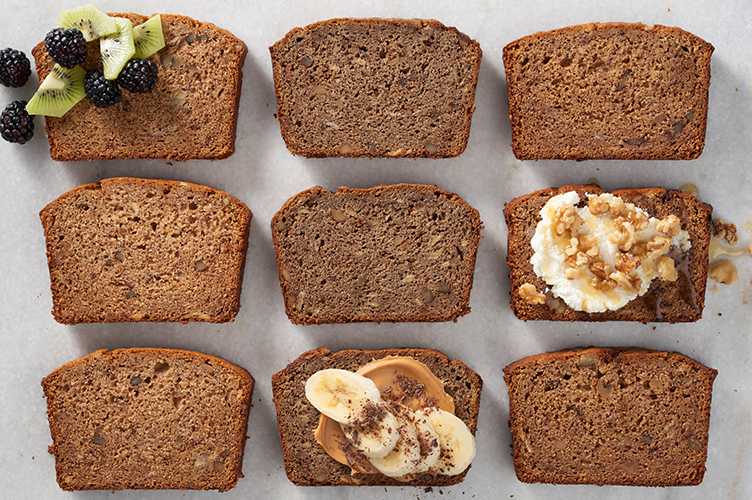 Banana bread:
Banana bread made with 50% teff flour and 50% all-purpose flour makes a moist loaf, one where the banana, brown spice, and teff flavors complement one another nicely.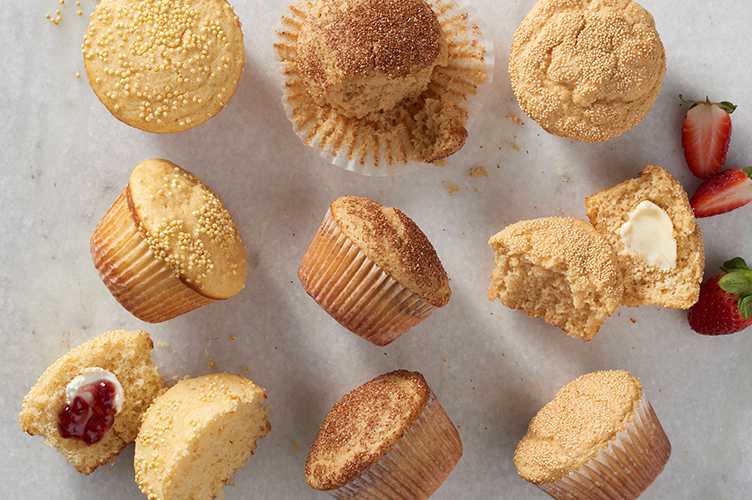 Muffins:
Substituting 25% teff flour in muffins yields a muffin that's slightly sweet, with pleasingly moist texture. For more pronounced flavor, substitute 50% or even 100% teff; the result will be a denser, drier, grittier muffin.
I'll close with a wonderful recipe for banana bread that was developed by the Whole Grains Council just for teff flour. Give this a try as a way to celebrate National Flour Month and see if you don't like this change of flour pace!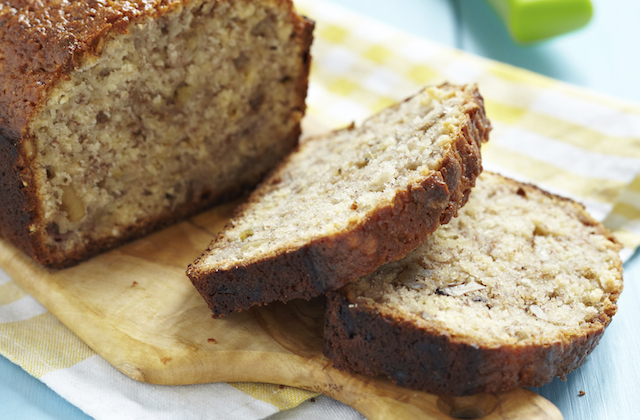 BANANA BREAD WITH TEFF
1 cup teff flour
½ cup whole-wheat flour
½ cup all-purpose flour
½ teaspoon salt
½ teaspoon baking soda
½ teaspoon baking powder
½ teaspoon ground cinnamon
1 cup sugar
5 tablespoons butter, softened
1 large egg, lightly beaten
1 cup mashed ripe banana (about 2 medium)
½ teaspoon vanilla extract
¼ cup water
1 ¼ cups roughly chopped nuts (your choice)
Preheat oven to 350 degrees Fahrenheit. Lightly spoon flours into dry measuring cups; level with a knife. Combine the flours, salt, baking soda, baking powder and cinnamon, stirring with a whisk. Place sugar and butter in a large bowl; beat with a mixer on medium-high speed until well-blended, about 3 minutes. Add the egg, beating until blended.
Add the banana and vanilla, beating until blended. Beat in the water. Add flour mixture to sugar mixture; beat at low speed just until blended. Stir in chocolate chips. Spoon batter into an 9-inch loaf pan coated with cooking spray. Bake at 350 degrees Fahrenheit for 50 minutes or until a wooden pick inserted in center comes out clean. Cool 10 minutes in pan on a wire rack; remove from pan. Cool completely on wire rack.
Add Recipe to Cook'n
Sources:
www.losangeles.cbslocal.com
www.wholegrainscouncil.org
www.hshp.harvard.edu
www.teffco.com
www.kingarthurflour.com

Alice Osborne
Weekly Newsletter Contributor since 2006
Email the author! alice@dvo.com