The PERFECT Week Night Dinner!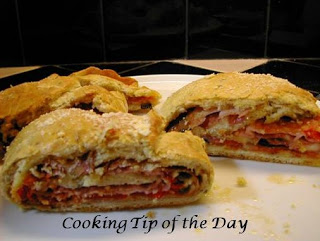 Have you ever made Stromboli? This is one of our favorite meals; we think it's the perfect week night dinner. For those of you that might not be familiar with this dish, it's Italian bread dough that's rolled flat then layered with assorted Italian meats, cheeses, and vegetables such as olives, roasted peppers, onions and the like. The bread dough and filling is then rolled up, jelly roll style and baked. When served, the Stromboli is cut into thick slices.
You can serve it hot, covered in a cheesy marina sauce, or simply cold as you would a sandwich. In fact, cold Stromboli is an all-time favorite for folks who pack lunches to school or work.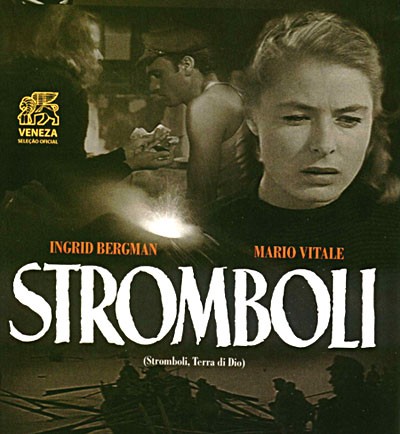 As far as the history of this divine dish, here's some trivia from Wikipedia: Stromboli is reported to have originated in 1950 just outside of Philadelphia, Pennsylvania, at a place called Romano's Italian Restaurant & Pizzeria (owned by Nazzareno Romano). The story goes that frequent diner, William Schofield, gave it the name of Stromboli after the movie by the same name starring Ingrid Bergman.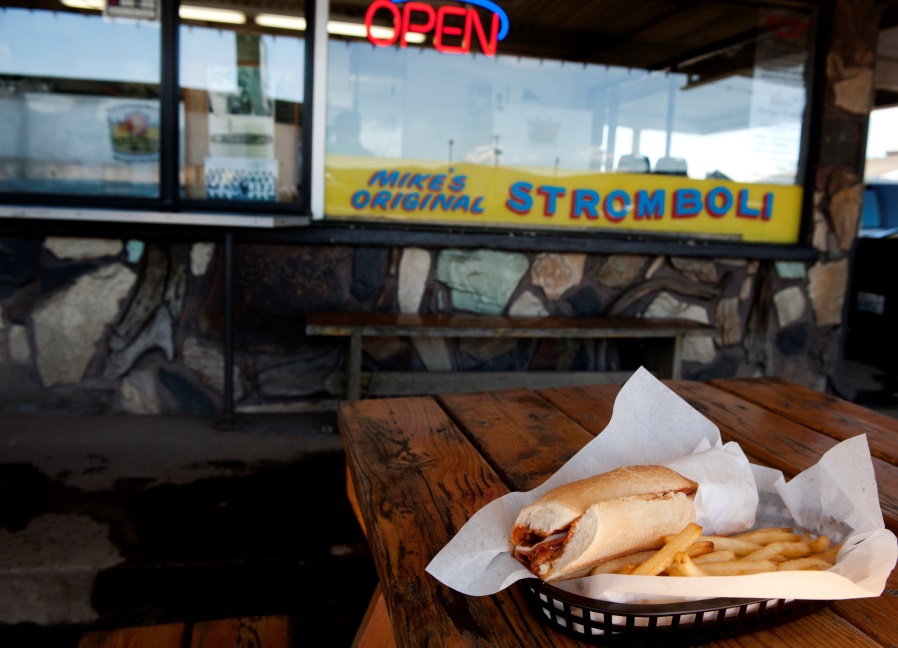 Hmmm, maybe. But there are other sources that claim the Stromboli was invented by Mike Aquino, Sr. from Spokane, Washington in 1954. This is the story I'm believing because I grew up in the Spokane valley, where Mike Aquino, Sr. owned and ran his family's Italian restaurant on Trent Avenue. My folks owned and ran a hamburger drive-in (KIX Drive In) two blocks north of Mike's restaurant and we were friends with the Aquinos. I remember well the day Mike invented Stromboli.
He shared his "little experiment" with family, friends, and neighbors; it was a HUGE hit and we couldn't get enough! Word of mouth spread this dish's popularity across the country and it's become a favorite ever since.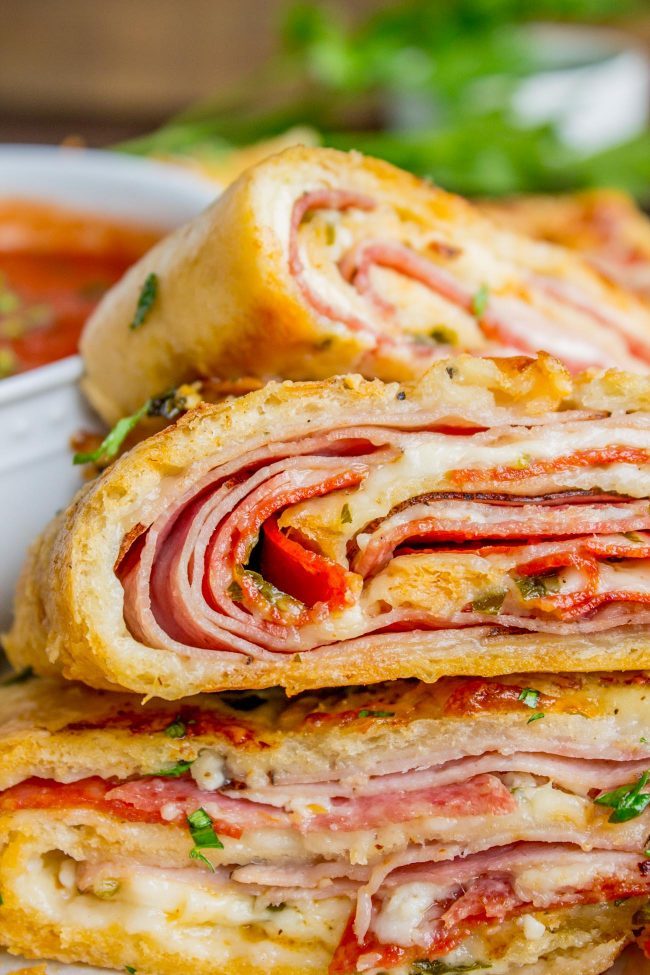 I've heard it also called "Garbage Bread" and "Kitchen Sink Bread." Whatever name you give it, though, it's a delicious, hearty, and fun dish to make. The "garbage" and "kitchen sink" titles come from the idea that you can make this with just about whatever you have on hand, thus making it a perfect way to use up your leftovers.
While you can easily make it using store-bought bread or pizza dough, our favorite method is to make it with a recipe I found on the terrific site, Cooking Tip of the Day (www.cookingtipoftheday.blogpost.com). The author and good cook, Linda, says to use dough that incorporates garlic and Italian herbs. This dough is a game-changer.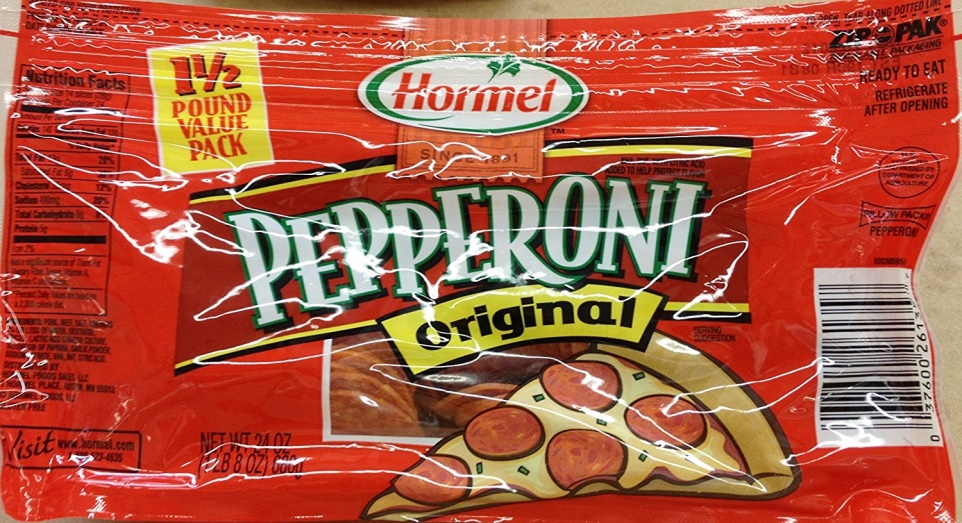 We like the thinly sliced pepperoni by Hormel (the slices are the same size as salami slices). But if you use the smaller slices of pepperoni, obviously you will need more than the 5 or 6 slices the recipe calls for. Or forget the peperoni and use cooked Italian sausage, instead. Anything goes.
This Stromboli recipe will make about 10 thickly sliced pieces. You can count on about 2 slices per person, depending on what you serve with it. Combine it with a dinner and you have the perfect weeknight dinner.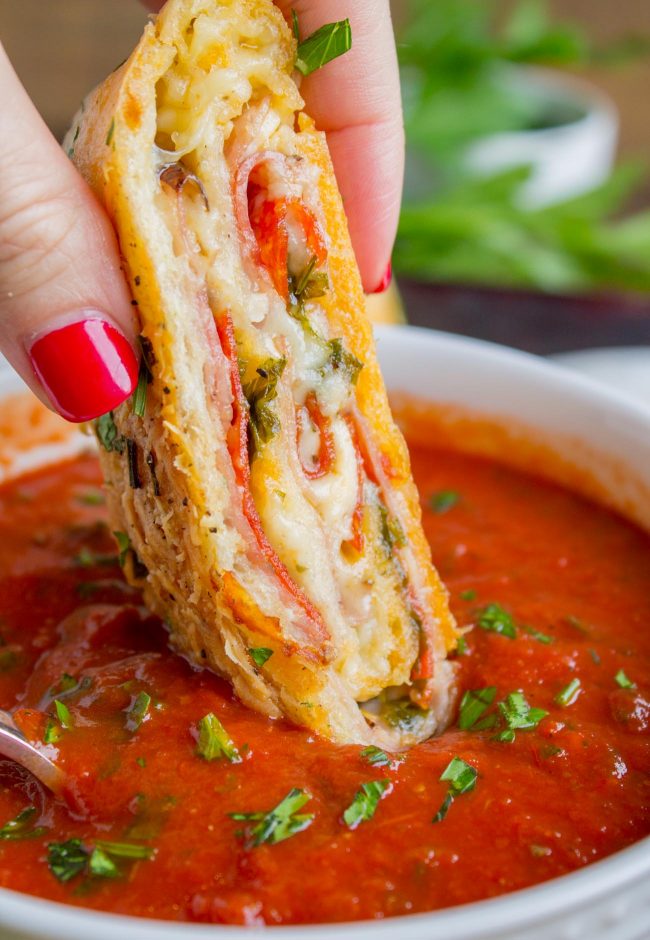 CLASSIC STROMBOLI
FILLING:
5-6 slices Genoa Salami, very thinly sliced
5-6 slices Provolone cheese, thinly sliced
5-6 slices ham, thinly sliced
¼ cup sliced black olives
1 large roasted bell pepper (jarred in oil), chopped
¾ cup mozzarella cheese, shredded (fine or regular)
1 egg, beaten with 1 teaspoon water for egg wash
2 tablespoons grated Parmesan cheese
GARLIC AND ITALIAN HERB DOUGH
2 cups of flour
1 packet Rapid Rise yeast
¾ cup warm water
½ teaspoon sugar
½ teaspoon salt
1 tablespoon dried Italian Seasoning
1 tablespoon garlic flavored olive oil
1 tablespoon olive oil
DOUGH:
In a measuring cup combine the water, yeast and sugar. Allow the yeast to form a "head" (bout 10 minutes); this is an indicator that your yeast will actually make the dough rise.

In a mixer bowl (fitted with dough hook), combine the flour, salt, Italian Seasoning, garlic olive oil and yeast in water.

Mix dough on medium speed; stop the mixer periodically to knead the dough by hand by, rolling the dough a bit to incorporate all ingredients.

Continue to allow the mixer to knead the dough until it feels like "chewed bubble gum"; if it feels sticky, add a little more flour (½ tablespoon at a time); if it's dry and crumbly, add a little water (½ tablespoon at a time). Hand-knead dough a little to make sure you have all the ingredients incorporated and form a ball.

Pour the 1 tablespoon of olive oil in a medium bowl, using a paper towel…quickly coat the inside of the bowl.

Roll the dough ball in the bowl to coat with the olive oil.

Cover with plastic wrap or a damp cotton towel and place in a warm place that doesn't have a draft. I heat my oven to warm then turn it off when I start the dough. When the dough is ready I put it into the oven (caution: be sure the oven isn't too warm; it should be around 100 degrees F).

Let the dough rise until doubled in size (about an hour if you use the Rapid Rise yeast).
STROMBOLI ASSEMBLY
Preheat the oven to 375 degrees F.

Line a large baking sheet with parchment paper or lightly grease the pan.

Flour a pastry board and place the dough on it; punch down the dough (it will be very sticky); knead the dough into a ball using the flour from the board.

Roll out the dough to a rectangle about 14 inches by 10 inches.

Layer the ingredients on the dough leaving a 1-inch border.

Brush the border with the egg wash using a pastry brush.

Carefully roll the dough and ingredients like a jelly roll starting on the long side.

Tuck the ends in and pinch the dough.

Pinch the dough where the dough ends to secure.

Transfer the Stromboli to the prepared baking sheet.

Brush the Stromboli with egg wash.

Bake at 375 degrees F. for about 30 minutes or until light golden brown.

Remove the pan from the oven and sprinkle the Stromboli with the grated Parmesan cheese.

Return the pan to the oven and continue baking for another 5 minutes until golden brown and the cheese melts slightly.

Remove from the oven and let it sit for about 15 minutes.

Use a pizza cutter to cut thick slices; serve immediately with a thick marina sauce for dipping.
Add Recipe to Cook'n
Sources:
www.cookingtipoftheday.blogspot.com
www.thefoodcharlatan.com
www.amazon.com
www.shangols.canalblog.com

Alice Osborne
Weekly Newsletter Contributor since 2006
Email the author! alice@dvo.com