Are You a No-Bake Cookie Purist?
About once or twice a month I have a night to myself. It is my "me" time where I get the kids to bed, drink my pre-workout drink (aka a good hit of caffeine) and see where the night takes me. I have a lot of hobbies and things I like to do so most nights it is sewing of some kind, others its painting or some kind of craft. No matter what I do, one thing is certain: "Caffeine Mary" is coming. Caffeine Mary is super hyper, likes to dance and lip sync my heart out while the family is sleeping. She loves to talk in a British accent and listen to Broadway music over and over and over or sometimes even strange techno music that only emerges on these nights haha!
Well guess what? Tonight is that night! Wahoo! I already got the kids down to bed, drank my Amino Energy and I'm ready to go. On the docket tonight happens to be starting in the six bridesmaids dresses I am making for my brother's wedding accompanied by a good dose of the Greatest Showman soundtrack.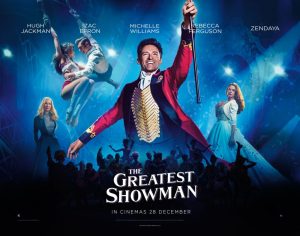 But first, treats! Usually chocolate of some kind. That is also a must for my night to myself. Tonight: no-bake cookies!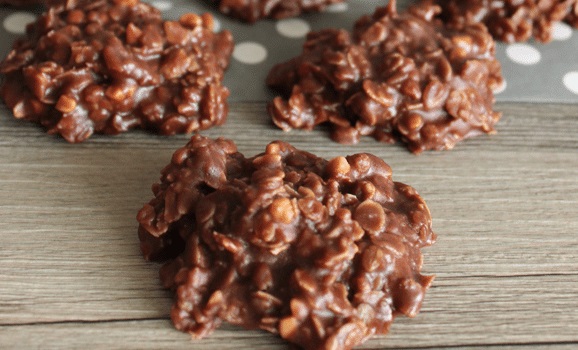 No-bake cookies are such a classic, am I right?? After I decided I was going to make them, "Caffeine Mary" decided to get into a lengthy, deep conversation with my hubby before he went to bed about how underrated the no-bake cookie is. The conversation was so exciting, rather than start making the dresses, I decided I had to come continue the conversation with you guys, my Cook'n friends :)
So the first question is: are you a no-bake cookie PURIST? What I mean by that is there are basically two types of people in this world: those who put peanut butter in their cookies and those who do not.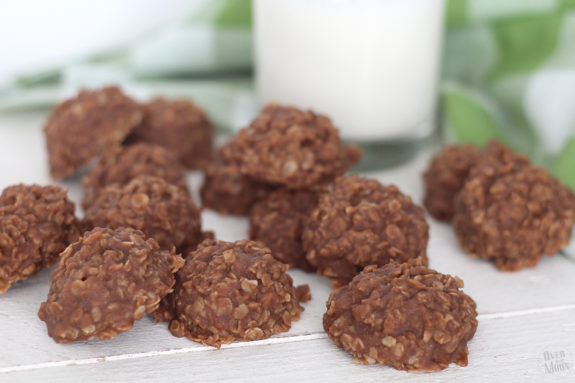 I would put myself in the first category. I prefer the PB. I think it only adds to the cookie. My husband, on the other hand, thinks the pure, plain and simple chocolate version is FAR superior and it doesn't need any extra additives.
Don't get me wrong, I love a good plain one and since i don't feel as strongly about it as he does, I make them the regular way without peanut butter.
As I was looking for a great recipe, someone suggested coconut or even a pinch of cayenne pepper as optional add ins. WHAT?! I had never heard of cayenne pepper but I guess that makes sense because you can often find dark chocolate candy bars or other chocolate goodies with hot peppers somehow added in because it really intensifies and adds to the whole chocolate experience. I don't know that I'll ever venture down that road with my no-bakes, but would you?
TIPS FOR PERFECT NO-BAKE COOKIES EVERY TIME
Here are a couple tips to achieving perfect no-bake cookies. It seems pretty straight forward but there have been plenty of times where I make them and the chocolate part never hardens and I'm left with a little pile of oats, sugar that is still very granulated and sticky chocolatey goo. Could be worse things than that, but it's best to just try and get them just right!
Tip 1: According to the author behind oldworldgardenfarms.com, there are two secrets. Here is her first secret:
"It's all about the timing. First of all you will see many recipes that calls for you to boil the mixture from anywhere from 1-3 minutes. They don't tell you that you should start timing the boil when it is at a full and rapid boil, not when you first start to see bubbles. We NEVER go over 1 minute and 15 seconds when boiling, otherwise you end up with too dry of a mixture that results in crumbling cookies."
Tip 2: Her second tip is this:
"The second secret may seem silly, but it holds true every time – Do not make these cookies when it is raining outside. The change in the atmosphere does something that causes the cookie mixture to fail to set properly. Sounds crazy, but don't risk it."
I have followed these tips for the last few years and my cookies turn out perfectly every time. Thank goodness I live somewhere that hardly ever rains or we'd be in trouble! Guess that means I could never live in Seattle! :)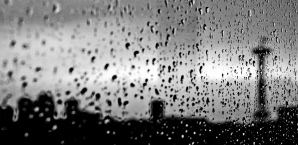 Do you have any tips for perfect no-bake cookies? And what is your preference: with or without peanut butter?
Sources:
www.journeyguy.com
www.oldworldgardenfarms.com
www.overthebigmoon.com
www.prettyprovidence.com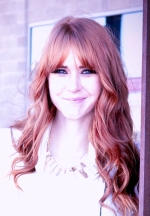 Mary Richardson
Weekly Newsletter Contributor since 2014
Email the author! mary@dvo.com