Who Knew Your Slow Cooker Could Make This Treat!?
Aunt Annie could come up with some of the coolest ideas. One spring, just in time for our Easter family dinner, she brought a basket of deliciousness that she'd made in her slow cooker.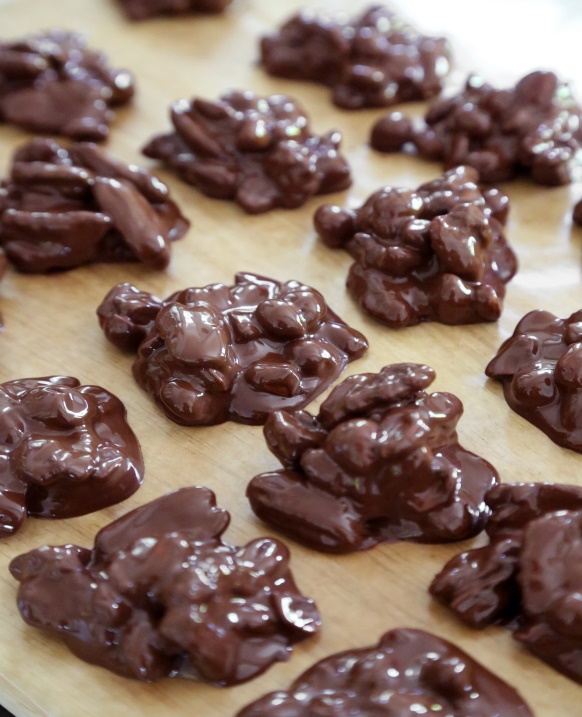 I'm talking the most delectable chocolate nut clusters you've ever had. Aunt Annie always envisioned making it with higher quality chocolate. She never really did, though. "The budget won't allow," she'd say with apology. But who cared? They were awesome just the way they were. That's the beauty of this recipe and the whole idea of making it in the slow cooker—nothing hinges on the "quality" of the chocolate used (which isn't necessarily true for some chocolate candies).
She would mess around with the recipe over the years and she always reminded us that "You can upscale it, and it can be yours!" So that's exactly what I did.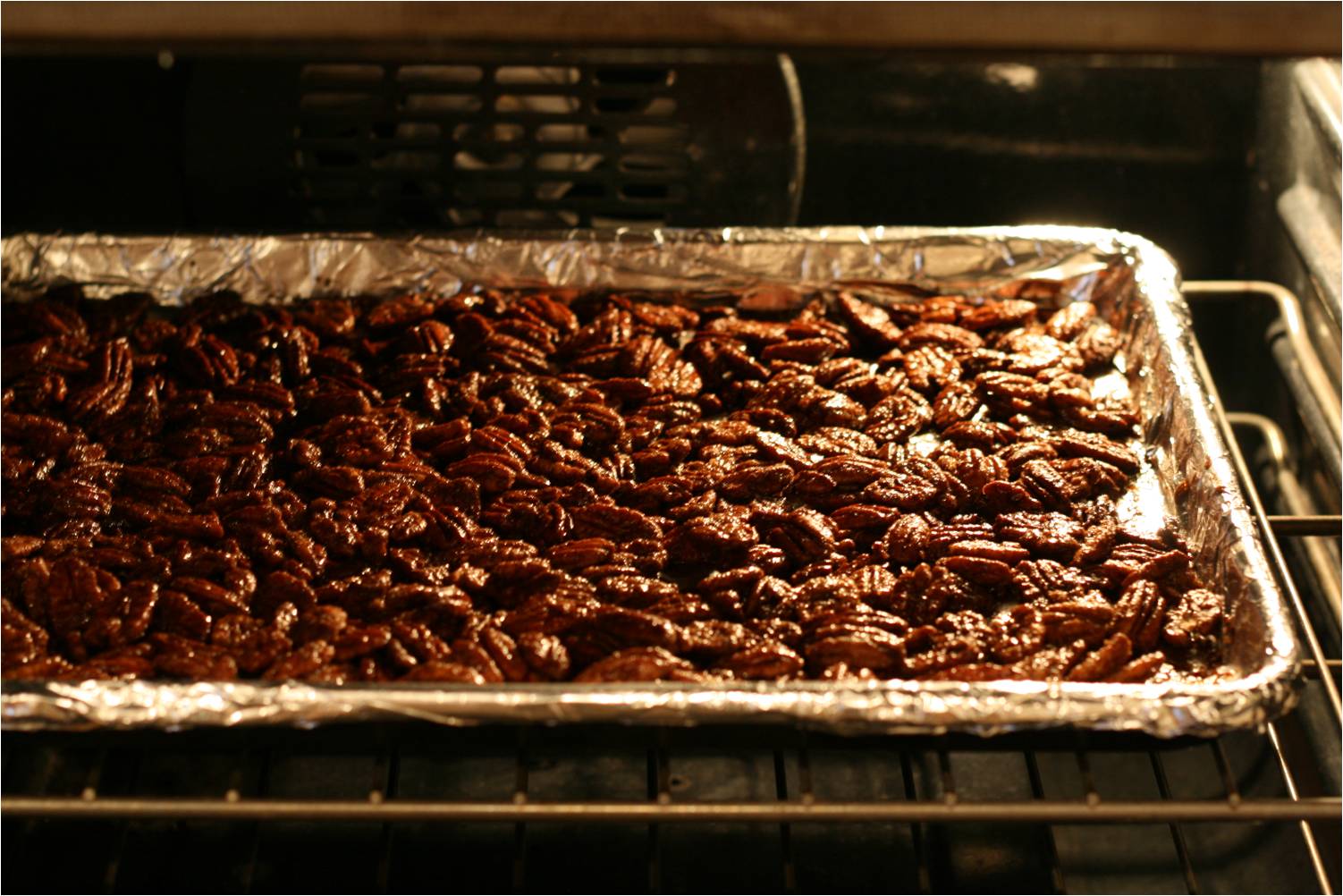 One of the first things I did was toast the nuts in the oven. Raw nuts, no matter what some may tell you, do not taste as good as toasted nuts. Toasted nuts take this proverbial candy to a whole new level. They give it a firmer, crunchier texture, and of course, a roasted flavor.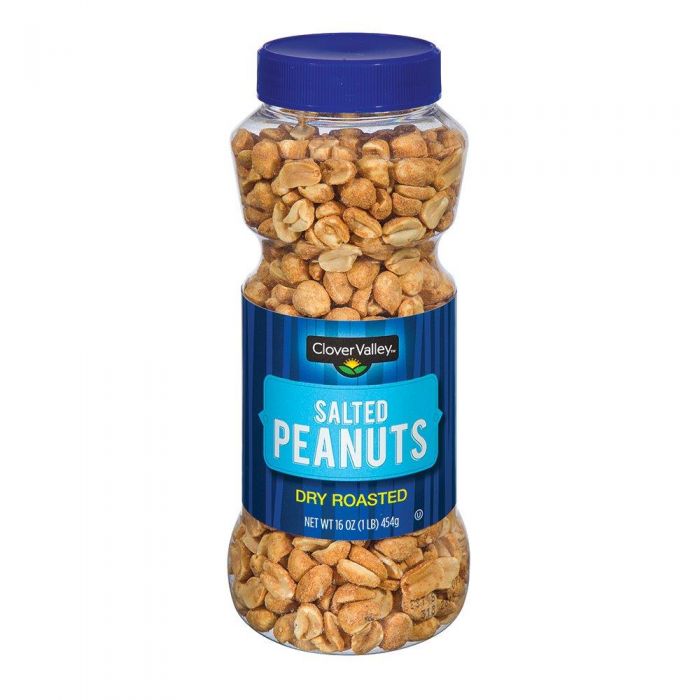 Aunt Annie strongly suggested including roasted and salted peanuts in our nut combination. There's something about adding salt to chocolate! I trusted her implicitly; she knew what she was talking about. So if you're not peanut-allergic, add the peanuts into the slow cooker first. Then follow with your chocolate.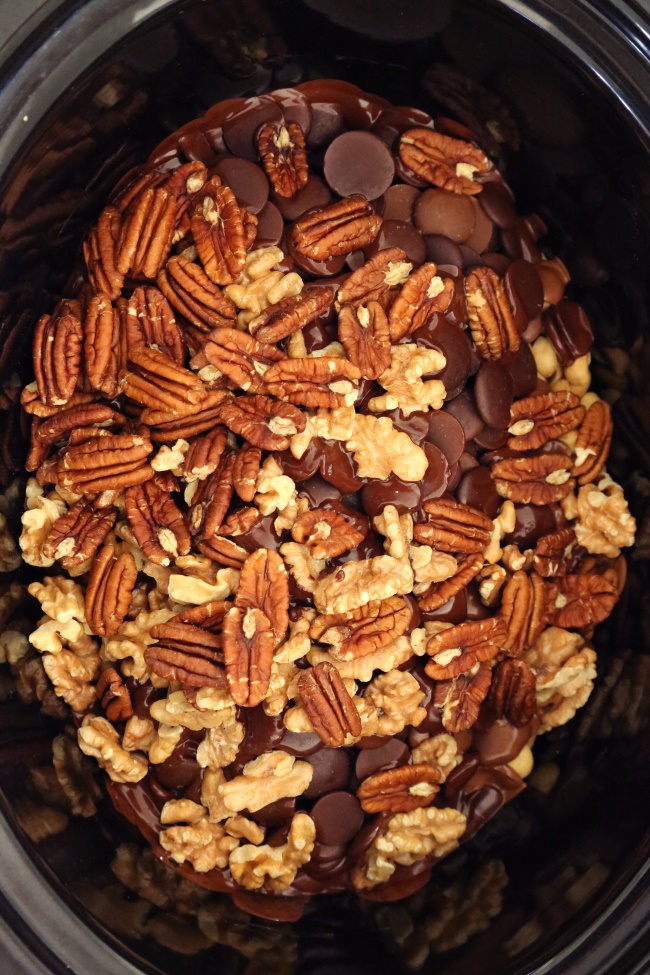 The choices of chocolate is another way to get a terrific flavor blend. Try the three common varieties: milk, semisweet, and bittersweet. Layer your chocolate atop your peanuts, then add in your other nuts (which you've toasted). These will act as a heating blanket to the top half of the chocolate.
From here you add your slow cooker cover and relax while the cooker does all the work for you. And what's just wonderful making this treat in a slow cooker is it slowly melts the chocolate evenly without burning it.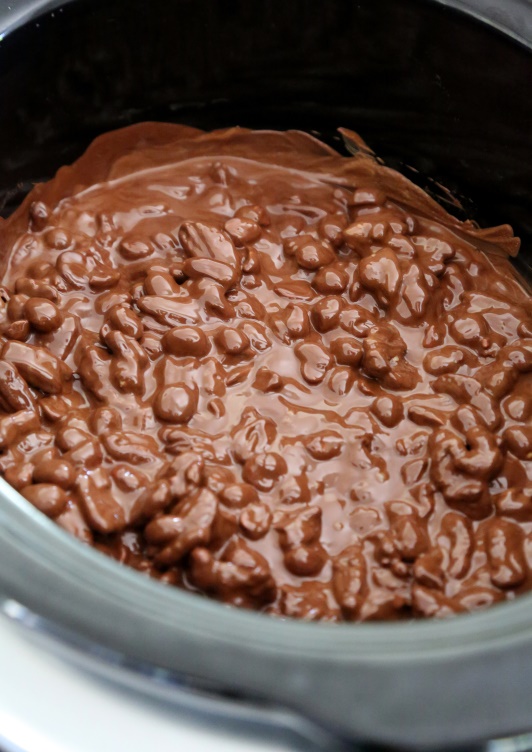 Once the chocolate has melted down, give it a quick stir. Your work here is almost done.
Once things are well stirred, spoon out the chocolate clusters onto waxed or parchment paper using two teaspoons.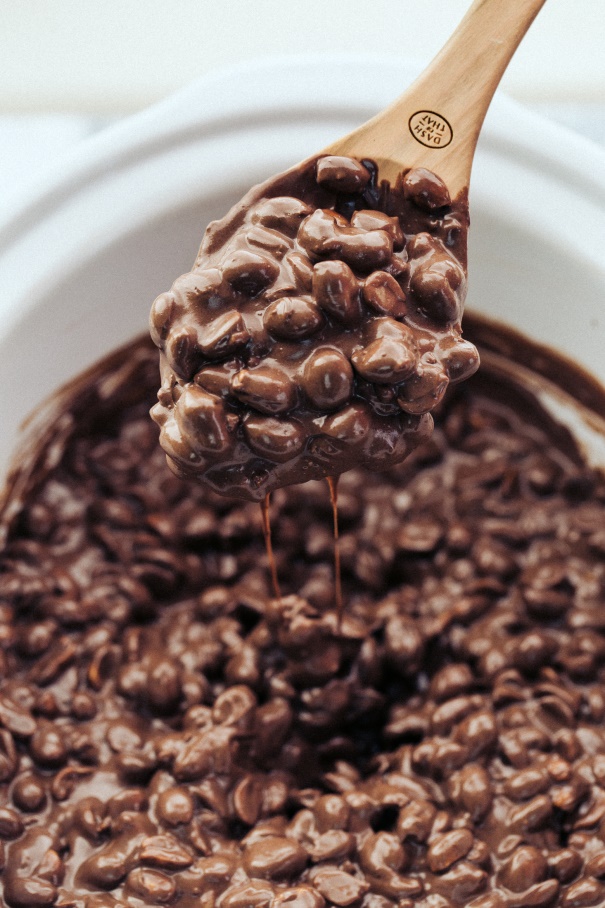 The hardest part of this recipe is letting the chocolate set, which can take several hours and up to overnight. To make it easier on yourself, you should go ahead and get a third teaspoon out to scoop out a "sample." (Every outfit needs "quality control," after all!)
Finally, here are a couple tips: If you double the recipe (and you and everyone else will be glad you did), you will need to increase the cook time to 2 hours. And you'll appreciate how versatile this recipe is.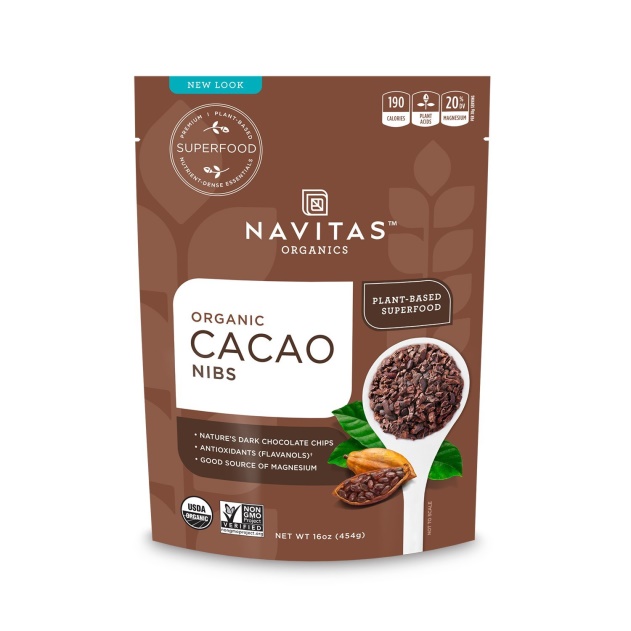 Feel free to substitute whatever your favorite nuts or chocolates may be. For instance, we like cacao nibs at our house. So I use them as my bittersweet element along with the milk and semi-sweet chocolate. And you can certainly make this dairy-free or peanut-free, depending on your family's and friends' needs.
SLOW COOKER CHOCOLATE NUT CLUSTERS
1 (12-ounce) package shelled pecans, toasted (3 1/2 cups)
1 (12-ounce) package shelled walnuts, toasted (3 1/2 cups)
1 (12-ounce) jar roasted, salted peanuts (3 1/2 cups)
1 (12-ounce) package milk chocolate chips
1 (12-ounce) package semisweet chocolate chips
1/4 cup (2 ounces) bittersweet chocolate chips or nibs
Layer ingredients in slow cooker. Cook on low for 1 hour, or until chocolate melts. Do not open lid. Watch time carefully — do not overcook (or else chocolate will burn and stick). After 1 hour, stir mixture.

Cook 2 minutes and then stir again.

Drop by spoonfuls onto wax paper. Let harden completely before transferring to an airtight container.
Add Recipe to Cook'n
Sources:
www.popsugar.com
www.olivethis.com
www.thefoodcafe.com
www.amazon.com

Alice Osborne
Weekly Newsletter Contributor since 2006
Email the author! alice@dvo.com