Tacos: The Perfect Vessel for International Culture and Love
Recently I was flipping through Netflix over the weekend, as per usual, when I saw a food show called "Ugly Delicious". Immediately the named piqued my interest and as I read the description it sounded like something that a foodie like myself would enjoy. It is a chef that goes all over the world to learn stories about and get different takes on a specific food. Naturally, my first choice was the tacos episode.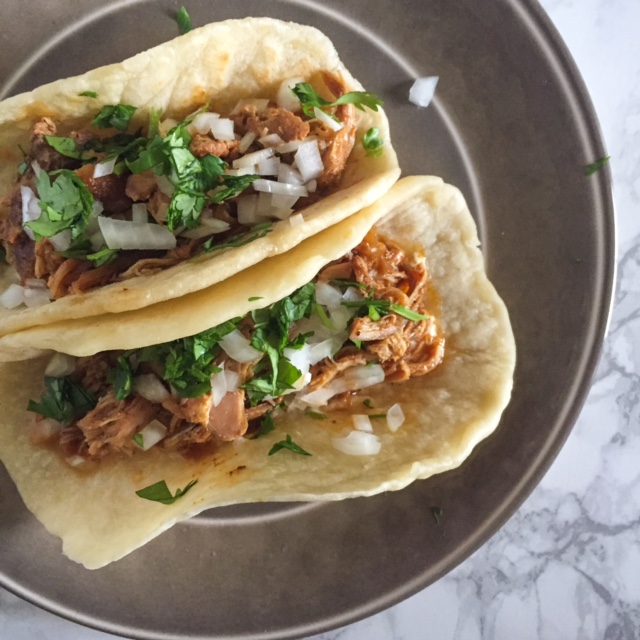 It was basically four friends of all ages and backgrounds who are top of the line, cream of the crop foodies who go around the world to try out tacos and chat about them. Naturally they started out in good old Los Angeles. If you are in the United States, Los Angeles and San Diego are the mecca for authentic Mexican food. They went to several of the best taco trucks and hole in the wall places and found some really good grub. It was pretty fun to watch them share their love of food and share some pretty hilarious quotes about their love of tacos. These guys went deep.
For example, one guy said, and I quote, "Tacos is like a universe that keeps on expanding." You might think to yourself, Does he mean 'Tacos ARE'? The thing is, he was talking mid-bite, while eating one of the best tacos of his life. I'm pretty sure I could have had a grammatical error or two as I'm getting philosophical whilst eating delicious food. Who among us wouldn't?!
They gave a couple tips on finding the best taco joints.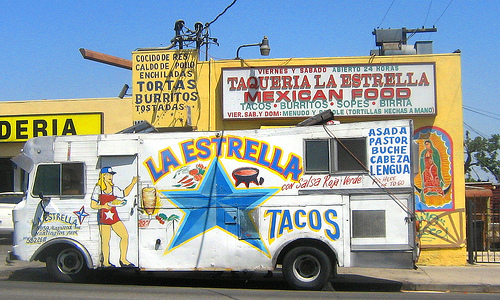 1. (At least some) of the menu should be in another language.
This is a big clue that it's going to be authentic. And delicious. When it comes to tacos….authentic=delicious.
2. They should be making their corn tortillas from scratch in the back.
Of course this isn't mandatory because about 95% percent of little taco trucks and shops buy them pre-made but if you find one that makes them fresh……oooooohhh boy! You'll know it.
KOREAN TACOS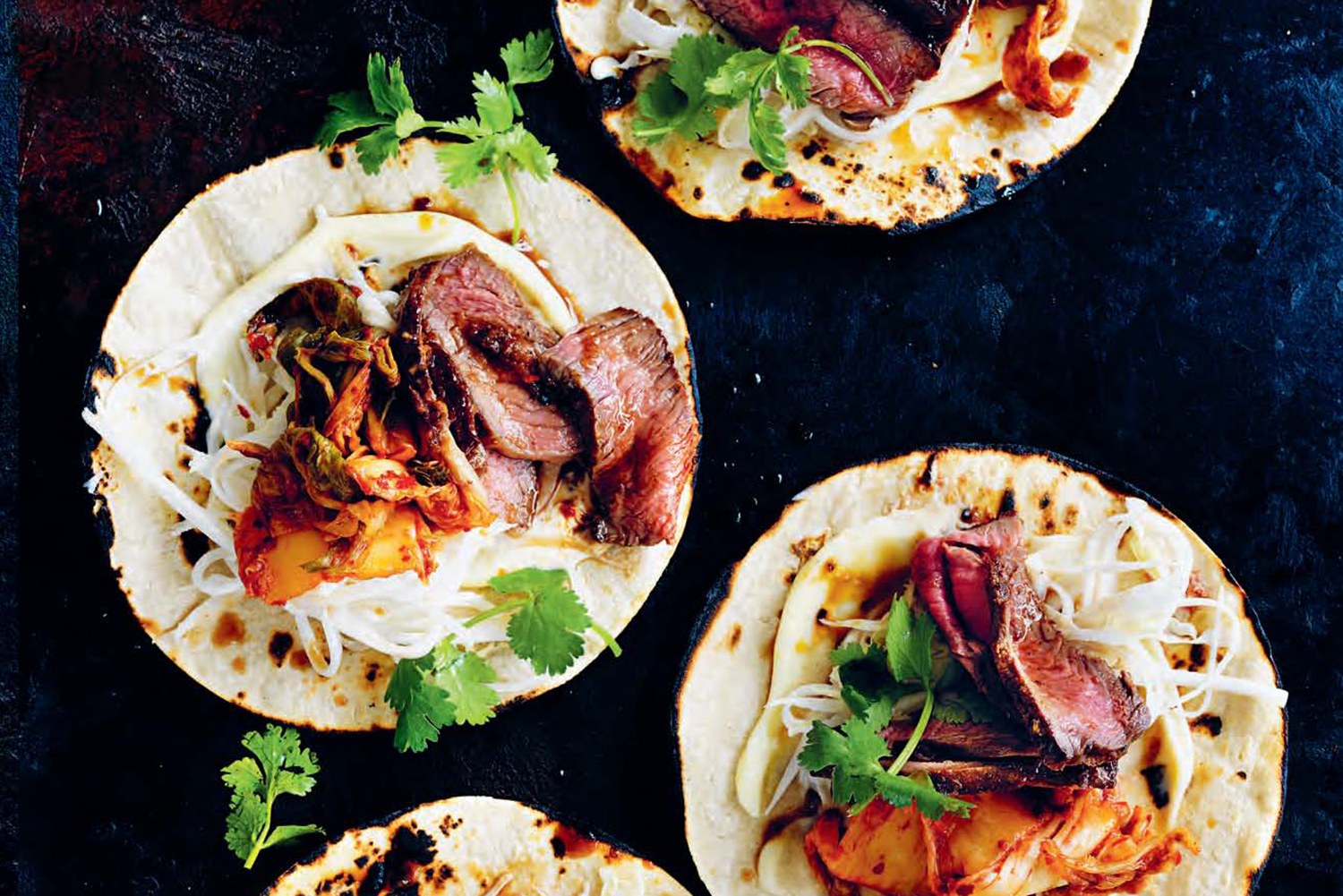 Then they explored other types of tacos and found fantastic places here in the US and in other countries serving these tacos. One of the best other kind of tacos besides Mexican, of course, is Korean tacos. They have completely different spices and herbs used to make them which gives you a whole new experience. They are most often made with beef and are topped with spicy kimchi and you can add a little sriracha if you're into that. They are so delicious.
TACOS ARABES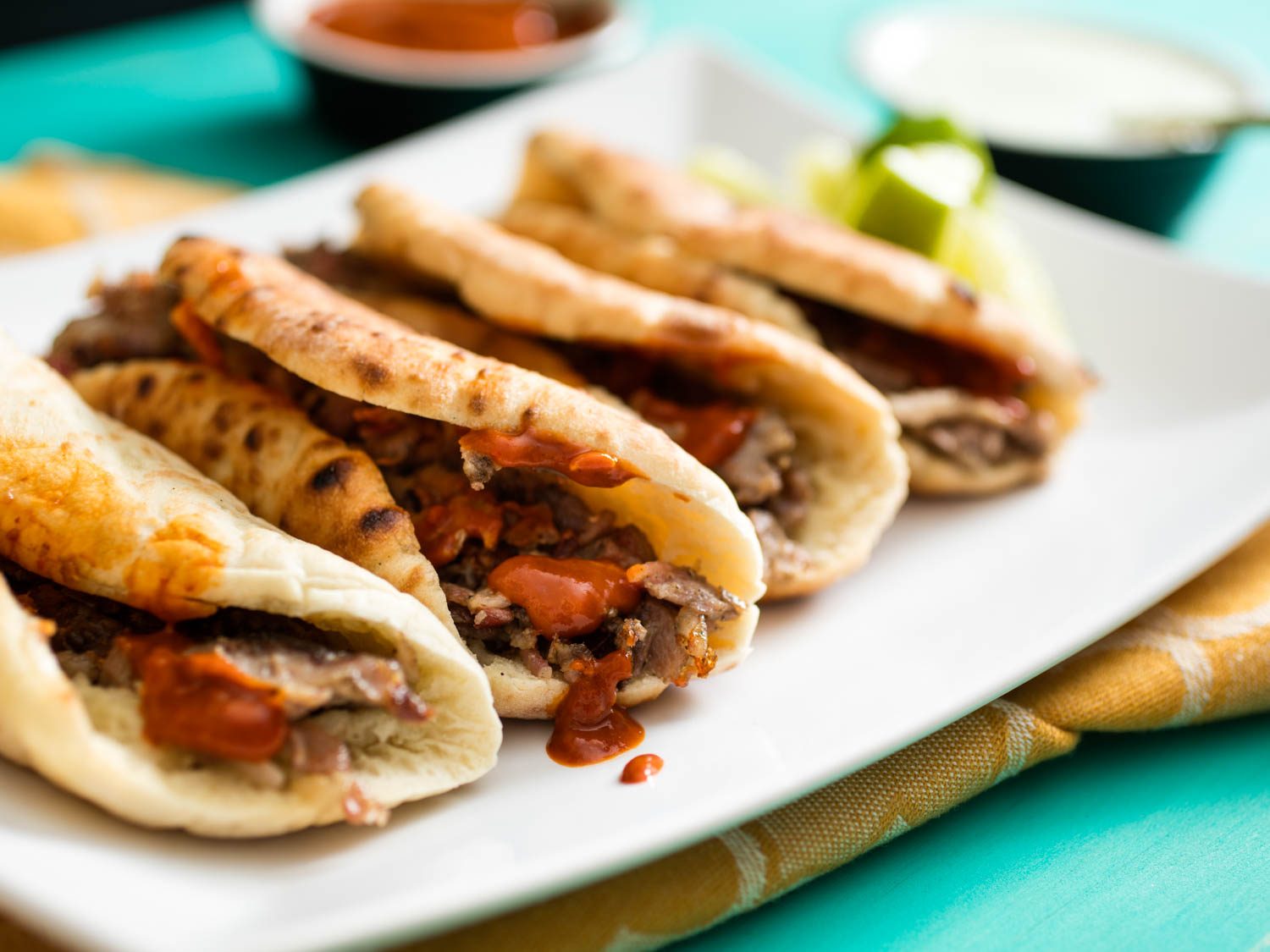 One other fun type of taco I learned about is called Tacos Arabes. These are a Pueblan specialty with Middle Eastern influence. They feature juicy cumin-marinated pork in a warm pita-bread wrapper. Condiments for this taco are often spicy hot chipotle salsa and a garlic-yogurt sauce to compliment all these flavors beautifully.
TACO BELL
They even did a little segment about Taco Bell. Automatically I scoffed and thought, "Taco Bell? Please! I thought we were talking about REAL tacos here." I'm guilty as charged and do get Taco Bell every now and again (usually when I see one of their $5 box commercials and happen to be hungry at the time ;) )
But Taco Bell, as Americanized as it seems, actually has a pretty cool story. It was started by a woman who came from Mexico and started a restaurant and could only use the ingredients to make tacos that she could easily get here in the United States, hence the flour tortillas and cheese. And boom…..now it's one of the biggest fast food places in the US. Way to go!
Tacos are perfect vessels for infusing culture and love into food. This was something else they talked about and it's true. If you take the basic equation of a taco which is tortilla + meat + herbs + sauces = deliciousness, you can see that you can use different spices and meats to incorporate tastes from other cultures to tacos. It is truly the perfect food :)
I really like this show because they went to a few different places in the United States with little ma and pop places where the owners were immigrants from other countries and how they integrated their culture and cuisine and brought it here to the good old US of A. There is definitely some language in the show as they are chatting with each other so I'm warning you about that. But I'm looking forward to learning more about the influence of different cultures on popular foods here in America like pizza, bbq, etc. on this show.
Now get out there friends and find a local taco shop, whether it be Mexican tacos, Korean, Indian, etc. Go find a new place in your neighborhood. If you can't find anything like that in your area, look up a new recipe for some Korean tacos. I promise you'll be glad you did! ;)
Sources:
www.savoringtheflavoring.com
www.epicurious.com
www.seriouseats.com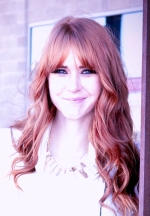 Mary Richardson
Weekly Newsletter Contributor since 2014
Email the author! mary@dvo.com