Clever Ways to Use Chia Seeds
With so many super-foods to choose from these days, it's tough to pick a favorite, but chia seeds easily soar to the top of the list. Which is why I wrote about them a while back, and why I'm writing about them yet again.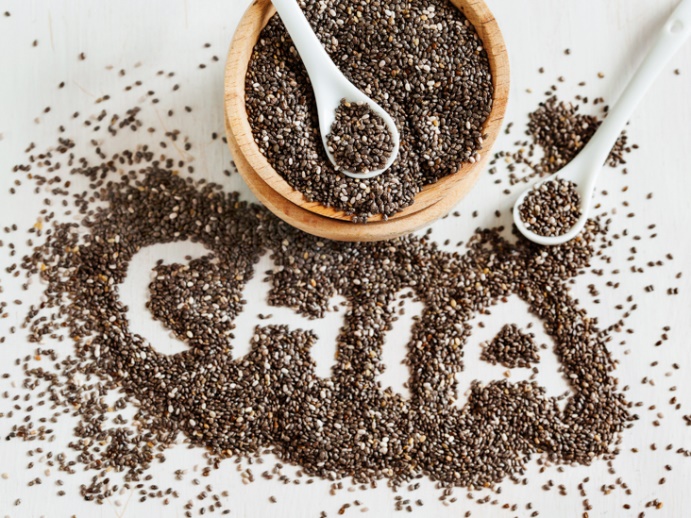 Not only are chia seeds exceptionally versatile, they're full of wholesome nutrients and health benefits. Eat them whole or ground, bake them into your next recipe, or blend in a smoothie. There are dozens of ways to enjoy these mighty seeds, and Jillian Gordon, researcher and writer for www.thrivemarket.com, shares some of the most clever.
These small black seeds come from the desert plant salvia hispanica (commonly known as "chia"). This plant is native to Mexico and Guatemala and part of the mint family. But what makes chia seeds especially unique? Not only do they have the highest plant content of omega-3 fatty acids, but they swell to nine times their original size when swallowed or added to liquid.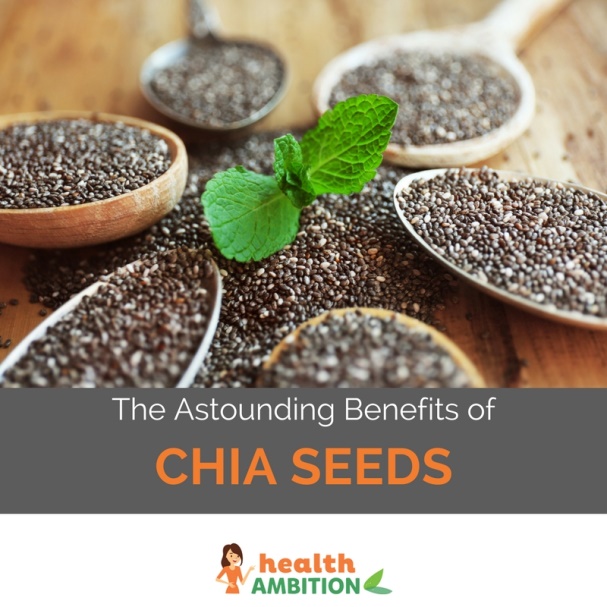 Chia seed nutrition benefits are plentiful, helping to support muscles and deliver protein, fiber, and key vitamins. A 2-tablespoon serving provides:
11 grams of fiber
4 grams of protein
20% of your recommended daily value of calcium
But perhaps what we adore most is how versatile these super seeds really are, depending on your preparation method. Here are a few ways to enjoy them: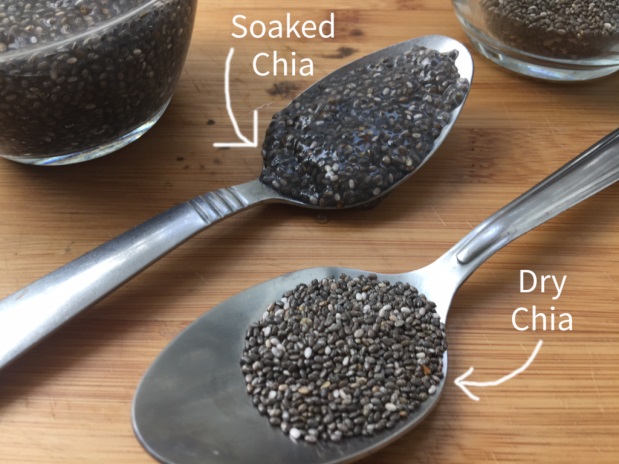 SOAKED: Hydrated chia seeds help you feel full longer, which is why soaking them before eating is a smart step. Soaked chia seeds form a gel that's great for cooking or incorporating into beverages. Just add one part seeds to nine parts water and soak for 30 minutes.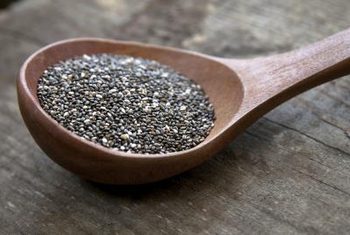 WHOLE: Unlike flax seeds, chia seeds can be digested whole. Sprinkle some atop yogurt for added crunch, incorporate them into your next muffin mix, or soak them in almond milk to make chia pudding or overnight chia oats.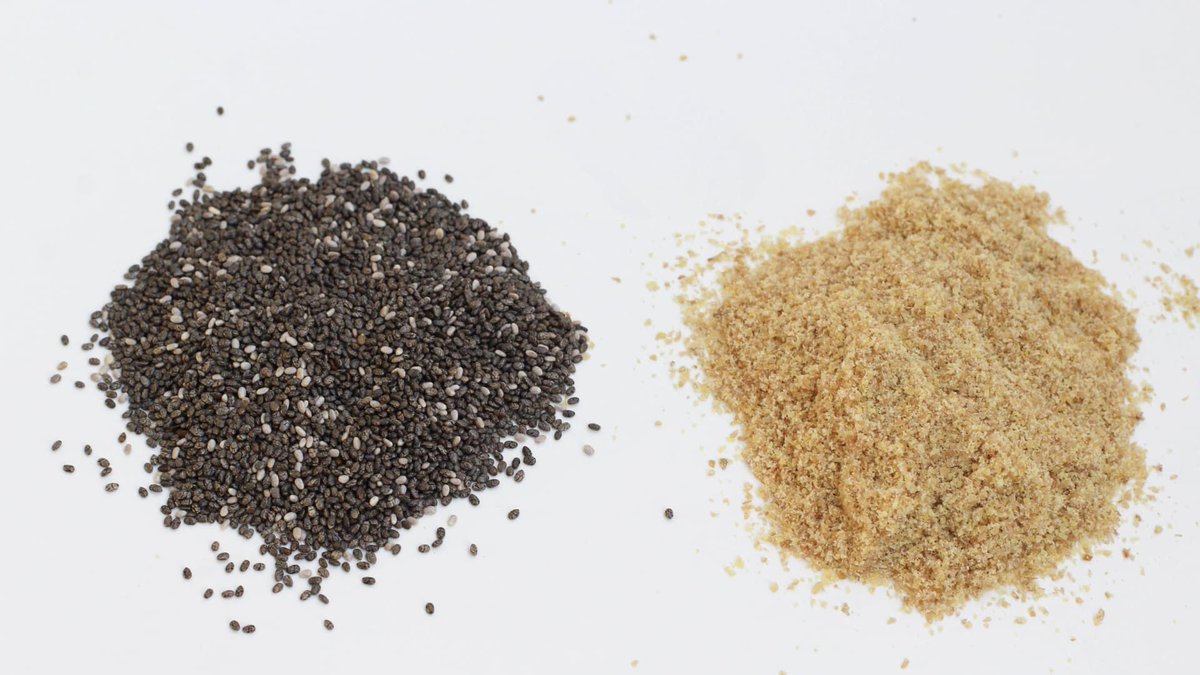 GROUND: Ground chia seeds can be used to thicken soups, smoothies, or gravies while adding a nutritional boost, too.
As if we needed more reasons to celebrate this nutrient-rich staple, here are some clever and surprising ways to use chia seeds: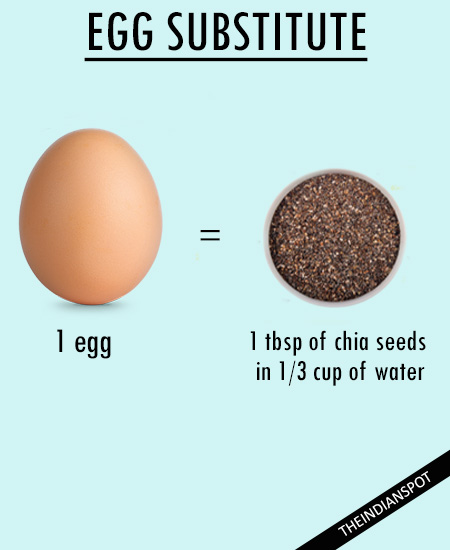 Egg replacer:
Since chia seeds form a gel when absorbing liquid, they make a great egg substitute in baking recipes.
Breadcrumb swap: Elevate everyday breadcrumbs by mixing in chia seeds for healthier (and heartier) meatballs or breaded fish and chicken.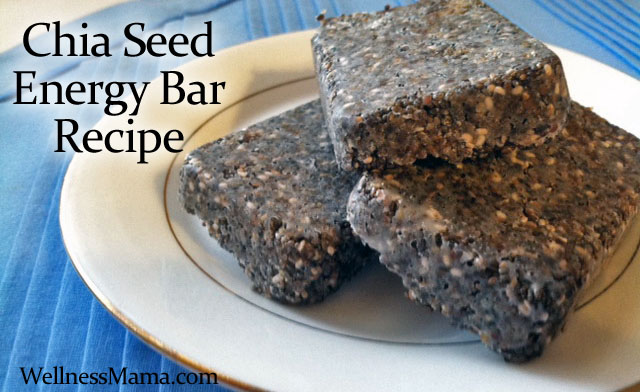 Energy bar boost:
Give your energy bars added fuel by incorporating chia seeds into the mix. Not only will you add crunch, but the extra fiber will help keep you full.
Gluten-free flour: If you're going gluten-free, ground chia seeds can be used in place of all-purpose flour when baking.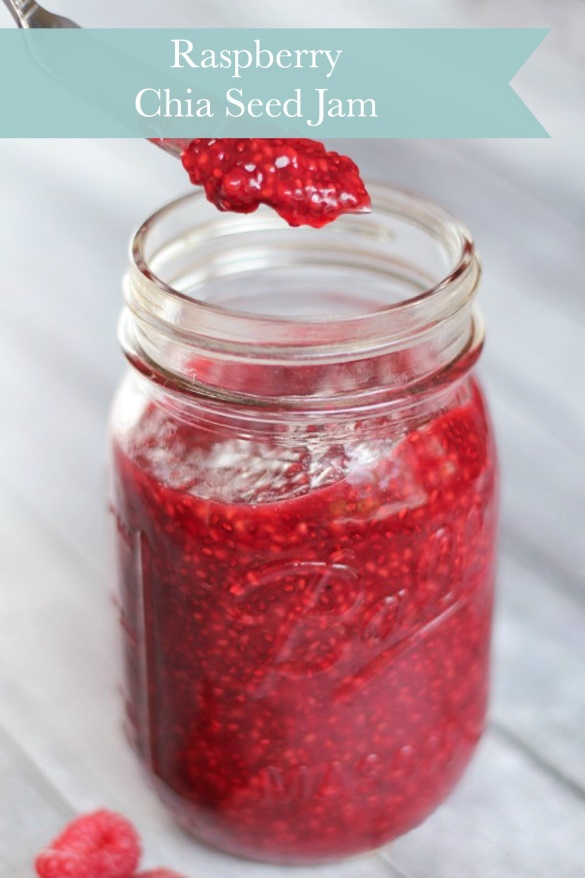 Jam thickener:
Remember when we said chia seeds form a gel when hydrated? This makes them an excellent addition to jams and jellies. Just add a tablespoon to berries, warm water, and sweetener in a food processor, and you'll be jamming out in no time.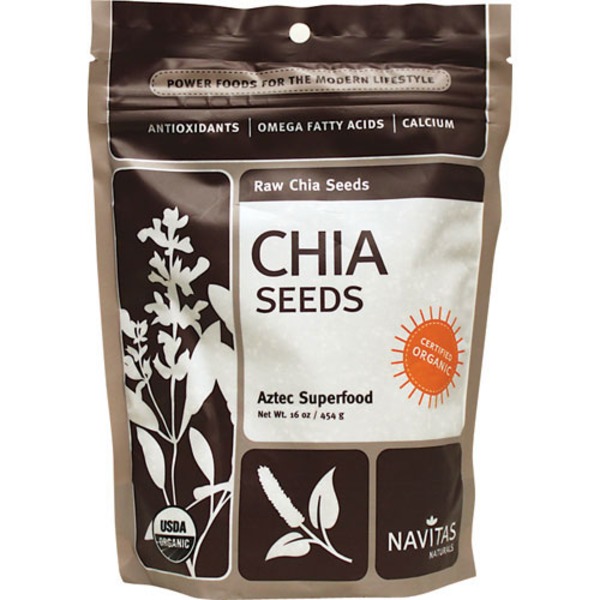 To sum up: Chia seeds are chameleons in the kitchen. Because they're flavorless, they're added just as easily into sweet green smoothies as they are to rice pilaf. Even the texture of chia changes depending on how you use them. Straight out of the package they're crunchy like poppy seeds, but after exposure to liquid for just a few minutes they gel up and take on a tapioca-like consistency. Here's the beautiful thing: they add a ton of nutrients to any dish—even to not-so-healthy desserts like these no-bake blueberry jam bars (thanks to Shannon of www.theglowingfridge.com):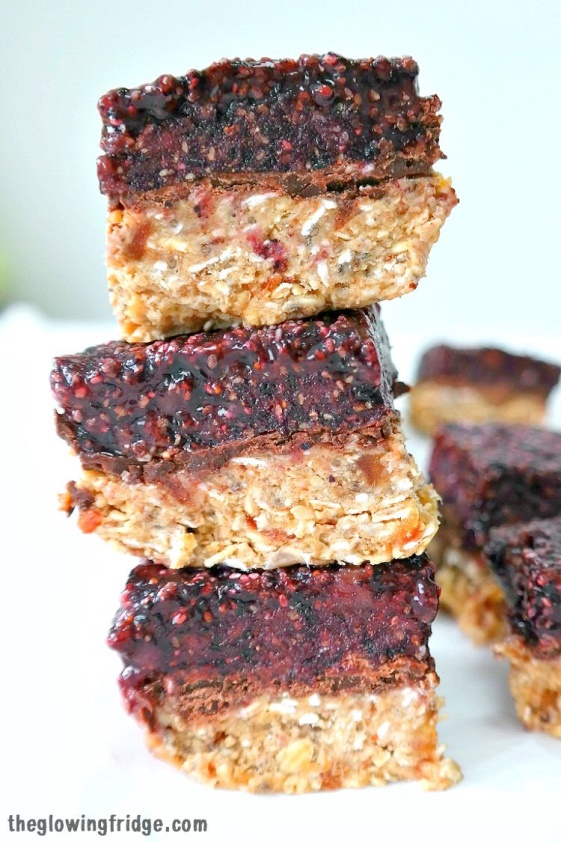 NO-BAKE BLUEBERRY JAM BARS
BOTTOM OAT LAYER
1 cup oats (or oat flour)
1 cup soft Medjool dates (soak in warm water for 10 minutes if not soft)
1/2 cup water
1 teaspoon vanilla
1/4 teaspoon salt
1/4 cup oats (added at the end; for texture)
1 tablespoon chia seeds (helps bind the mixture together)
MIDDLE CHOCOLATE LAYER
1/2 cup semi-sweet chocolate chips, melted
TOP CHIA JAM LAYER
1 1/2 cups blueberries (fresh or frozen)
1/4 cup pure maple syrup (or any sticky sweetener)
3 tablespoons chia seeds
If you don't have oat flour, add 1 cup of gluten-free rolled oats to your food processor or blender and blend until ground into a flour-like consistency. Add in the soft l dates, water, vanilla and salt. Blend until well combined. Add in the chia seeds and 1/4 cup oats. Pulse a few times until just combined.
Line a 9"x5" loaf pan with parchment paper. Transfer oat layer to loaf pan and press down into an even layer. Set aside.
Rinse out food processor.
Combine all ingredients for the chia jam layer in the food processor. Blend until well combined. Let the mixture stand about 10 minutes.
In a small microwave-safe bowl, melt the chocolate chips in 30 second intervals until melted and smooth. Pour over top the oat layer and spread out evenly with a spoon. This layer is very thin.
After the chia jam mixture has been sitting for about 10 minutes to thicken up, pour over top the chocolate layer and spread out evenly.
Freeze for 2-3 hours until firm.
Let defrost for about 10 minutes after removing it from the freezer and then cut into small squares.
Leftovers should be kept in the freezer.
Add Recipe to Cook'n
Sources:
www.healthline.com
www.healthambition.com
www.superlife.com
www.healthyeating.sfgate.com
www.twitter.com
www.theindianspot.com
www.pinterest.com
www.wellnessmama.com
www.instacart.com
www.theglowingfridge.com

Alice Osborne
Weekly Newsletter Contributor since 2006
Email the author! alice@dvo.com