My Top 8 Favorite Items I Buy From Costco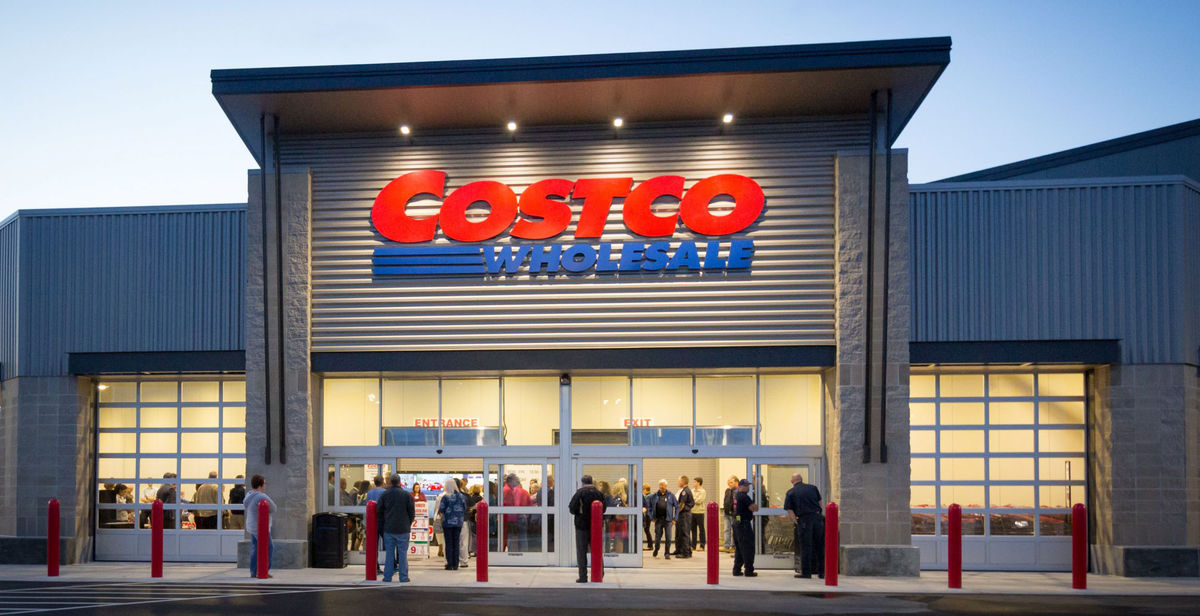 One of my favorite shopping trips of the month is Costco. And not just for the free samples ;). I love browsing the clothes section, the books, checking out the holiday aisles- and I LOVE the products that are available. Sometimes it's overwhelming to know what to spend your money on at Costco, because some things are a better deal other places, and some things are just not as good when they are not name brand. Well, here is a list of my personal favorites you can find at Costco: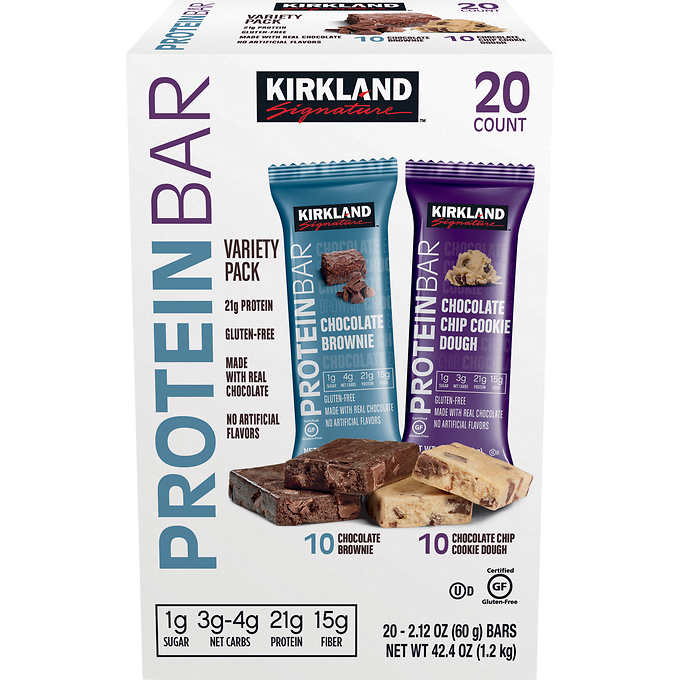 Kirkland Signature Protein Bars. One of my favorite hidden gem items. Protein bars can be downright nasty- but these are actually super tasty! In each box you can choose from Chocolate Brownie or Chocolate Chip Cookie Dough- and I am a fan of both flavors. They're also a great choice from a health standpoint as far as protein bars go; you're getting a lot of protein and fiber with relatively low carbs, making them a smarter choice than some other brands of protein bars.
Kirkland Signature Fancy Mixed Nuts. I love these nuts- full of cashews, almonds, macadamias, brazilian nuts, and pecans- literally all my favorites. And you know what they don't have? Peanuts. Which makes them even better in my book- because peanuts overtake the flavor of everything else- and they're just nasty ;). But that's just my opinion ;).
Kirkland Signature Tortilla Chips. Basically, they're like the tasty Mission tortilla chips, but you get a whole lot more bang for your buck! We do a lot of Mexican at my house, so these are a definite staple.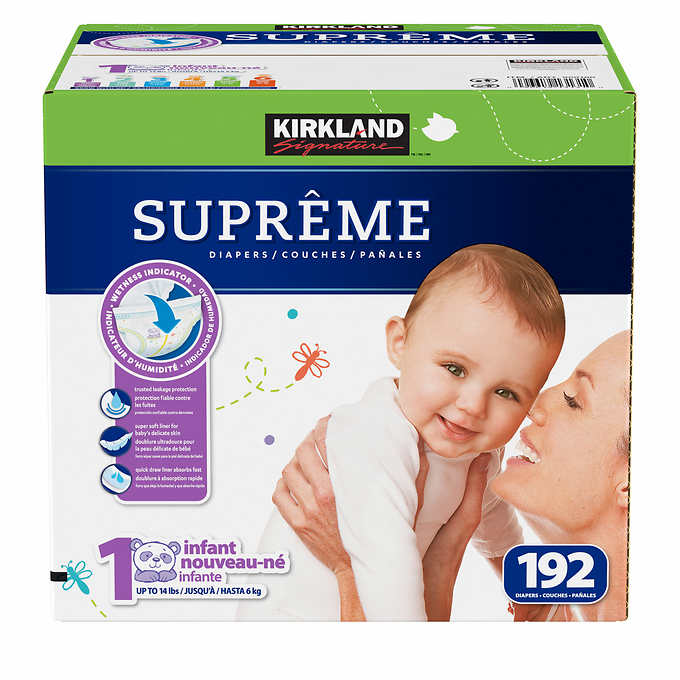 Kirkland Signature Diapers. Having 4 kids in 5 years, I know a few things about diapers- and these are fantastic! I personally like Huggies diapers (I feel like my babies blow out of any other brands), and these Kirkland diapers are the exact same thing- except they have cute little animals to differentiate the sizes, and my kids love being able to grab the little panda diapers for the newborn or the tiger diapers for the toddler ;).
Kirkland Signature Baby Wipes. And while we're on the topic, these are without a doubt my favorite brand of wipes ever. I hate using anything else. These wipes are huge, moist, and go way farther than other brands I have tried. They also don't tear easily- which is kind of a big deal if you're changing diapers ;). Even if your kids are out of diapers, baby wipes are nice to have around for all those random sticky situations (like camping!), and these wipes are a great way to go.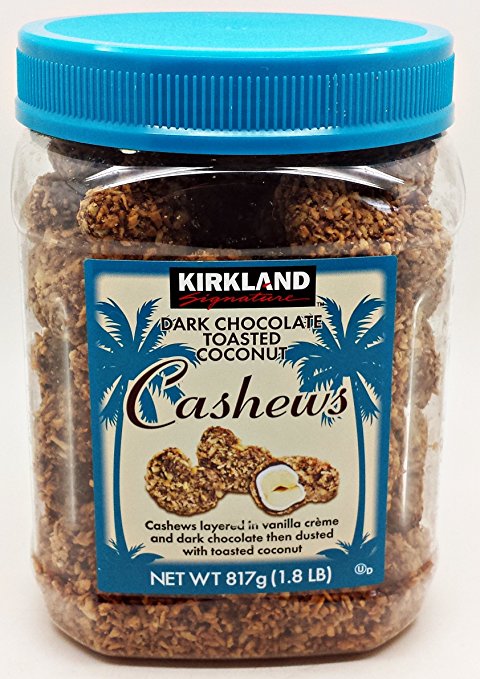 Kirkland Signature Dark Chocolate Toasted Coconut Cashews. These are not currently available, but when you see them, RUN. These are SO GOOD. Highly addicting, crunchy, sweet little bites of tastiness. I pretty much lived on these during my last pregnancy. They were available in May of last year, so I'm hoping it's a seasonal treat they'll be bringing back ;).
Here are some of my other random favorites- these aren't necessarily store brand, but they're the things I stock up on each month!
Lettuce. Costco sells a big bag that has 6 large romaine hearts for under $4, and it's definitely a staple at my house! I love the quality and the price, and I feel like this lettuce lasts longer than stuff I buy at other stores!
Cottage Cheese. I've decided I'm kind of a cottage cheese snob, and Darigold is just my absolute favorite. It's creamy, and has the perfect flavor. And Costco sells a huge tub of it which easily lasts me through the month. And it's the perfect container to hang on to when I'm taking dinner to someone and don't want to have to worry about giving away my nice Tupperware!
Of course, there are a lot of other items I like to get (raspberries, cereal, almond milk, string cheese) but these are my staples that are unique to Costco! What are your absolute favorite items to get from Costco? I'd love to hear about them in the comments below! I'm always looking for new hidden gems ;).
Sources:
https://www.amazon.com/Kirkland-Chocolate-Toasted-Coconut-Cashews/dp/B01H46A0PW
https://www.costco.com/
https://margarianlaw.com/costco-organic-class-action/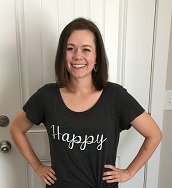 Camille Hoffmann
Weekly Newsletter Contributor since 2014
Email the author! camille@dvo.com