Two Things Good to Know that Lead to a True Win-Win!
Don't you love new beginnings? A new week, a new month, a new year—crammed with so much possibility for learning new things and doing things better than you did them last year.
With new beginnings in mind, here are two things good to know: 1) one of the best places to go for advice regarding the finest home and kitchen products, and 2) a better way to store your perishable foods so there's less waste this year.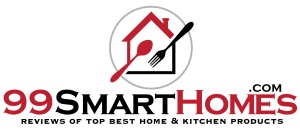 So, one of the best places to go for advice on choosing the finest home and kitchen products? After lots of research, hands down it's
www.99smarthomes.com.
They're an independent research organization, the site is crisp and easy to navigate, the information is to-the-point and truly helpful, and their content is abundant and timely.
That said, you'll not be surprised that it was on 99smarthomes.com that I learned about a better way to store perishables. It was our past pattern of too much of our produce going bad, that caused me to find 99smarthomes.com in the first place. I knew I couldn't continue storing stuff in plastic bags, and I knew there were lots of alternatives out there. But which one was most effective at keeping produce fresher longer? I found my answer on this great website.
99smarthomes tested 6 top selling reusable produce bags. They found the best candidates were made from cotton. But they also found that not all cotton produce bags are created equal. The criteria included how well they held up under frequent washings, how well they delivered at keeping produce fresh for longer periods of time, and cost per bag.
Here are the results of their detailed research (all choices are found on amazon.com):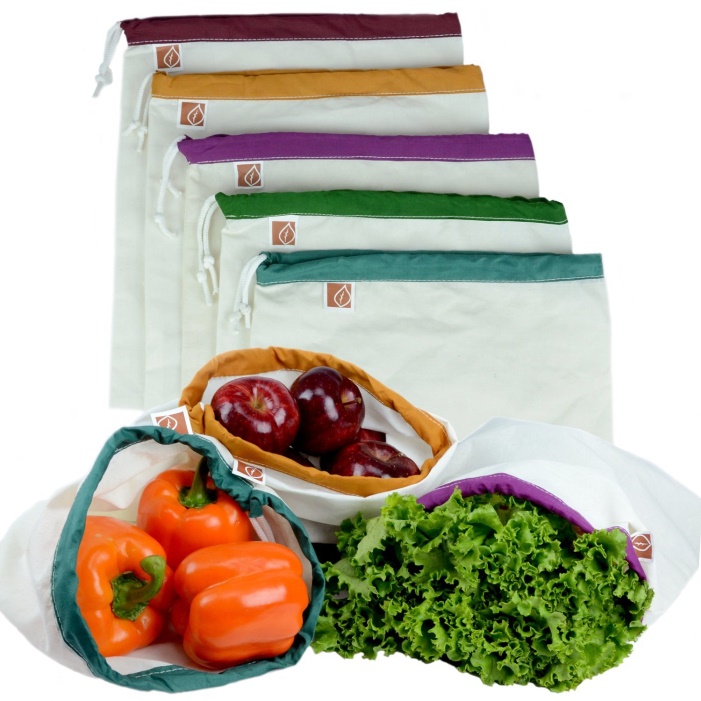 Original Eco Friendly Washable and Reusable Produce Bags.
These are made of a soft lightweight cotton muslin canvas. They're all the same size, large (12x14in), and come in a set of 5 for $11.95 + shipping. They rated 4.5 out of 5.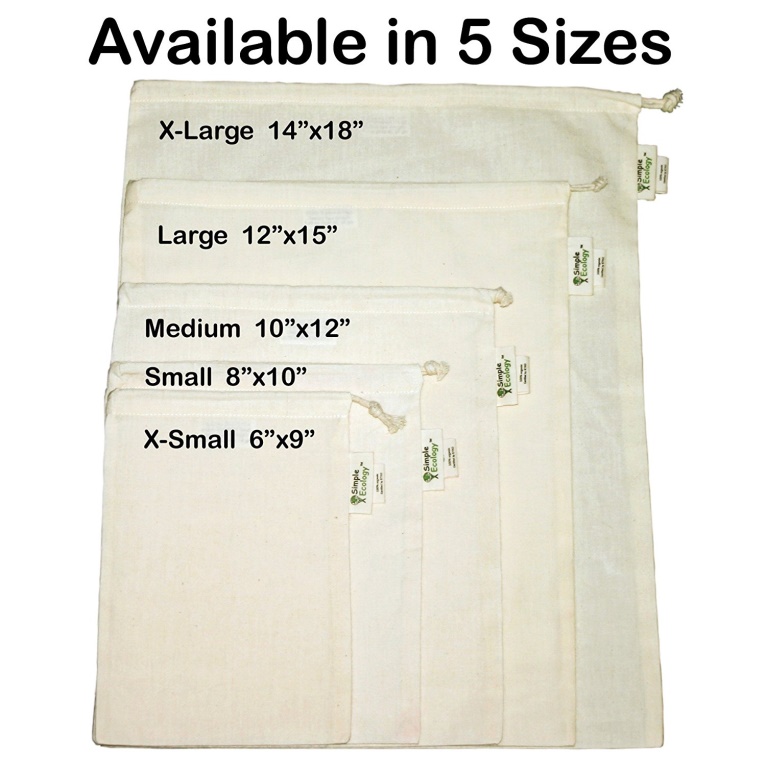 Simple Ecology Organic Cotton Muslin Produce Bag.
These are also made of cotton muslin and come in a set of 6 (2 each of Lg., Med. & Sm.). They tested well, but 99smarthomes gave them just 4.5 out of 5 because they're more expensive: $15.95 plus shipping.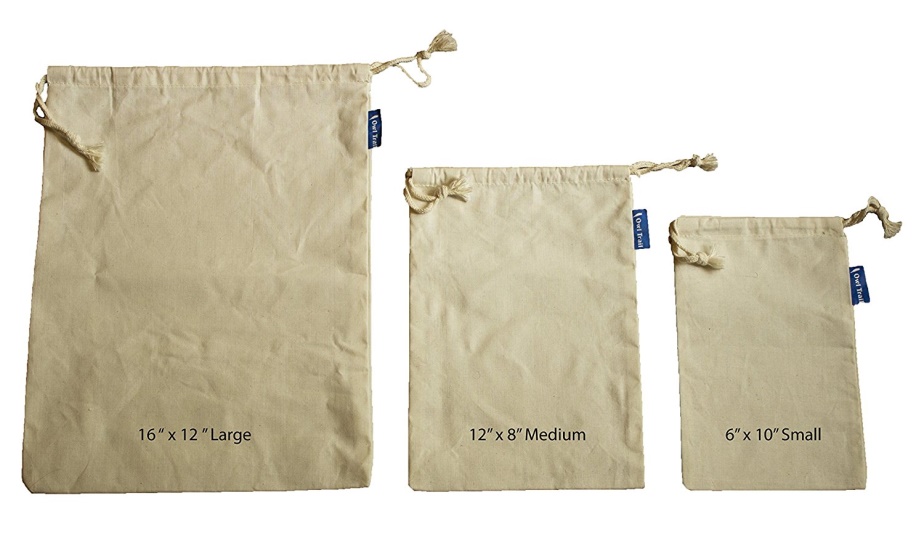 Owl Trail Organic Muslin Cotton Reusable Produce Bags.
These bags come in a set of 6 (2 of each size) and are also cotton muslin. They're also expensive: $14.99 plus shipping, but they earned a higher rating anyway, due to how well they performed—4.8 out of 5.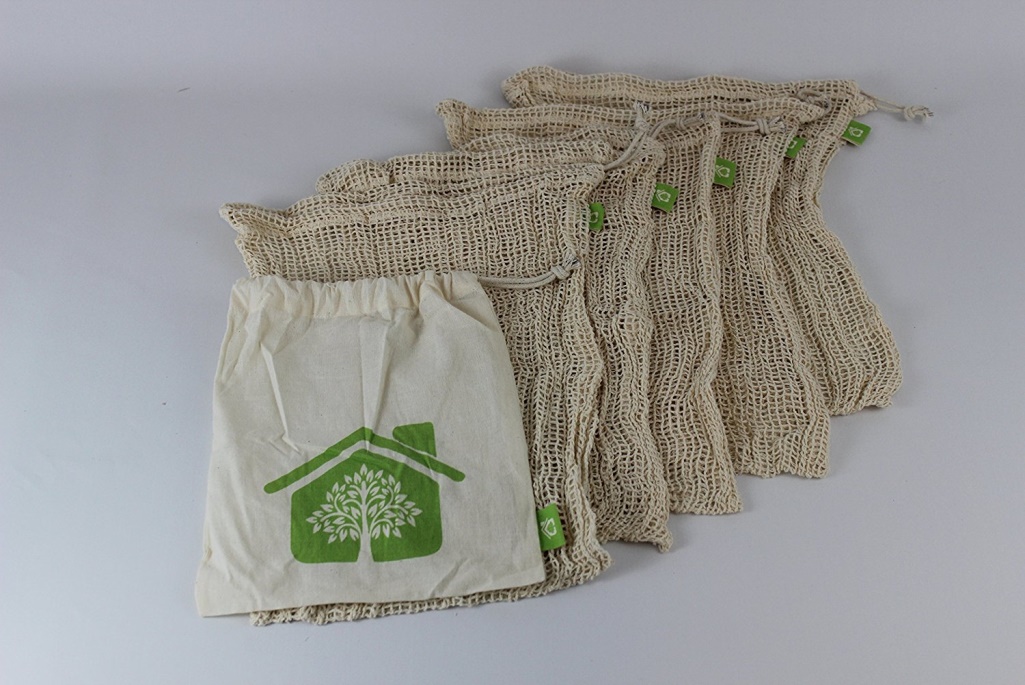 Green Home Habits Reusable Produce Bags.
These are organic cotton mesh. You get a set of 5 large bags that come in a muslin carry bag. 99smart homes liked these because they did a good job of keeping produce fresh and they are large enough that you can even use them for your grocery shopping. The drawback is cost: $22.92 plus shipping. But they delivered so well that in spite of cost, they earned a 4.9 out of 5 rating.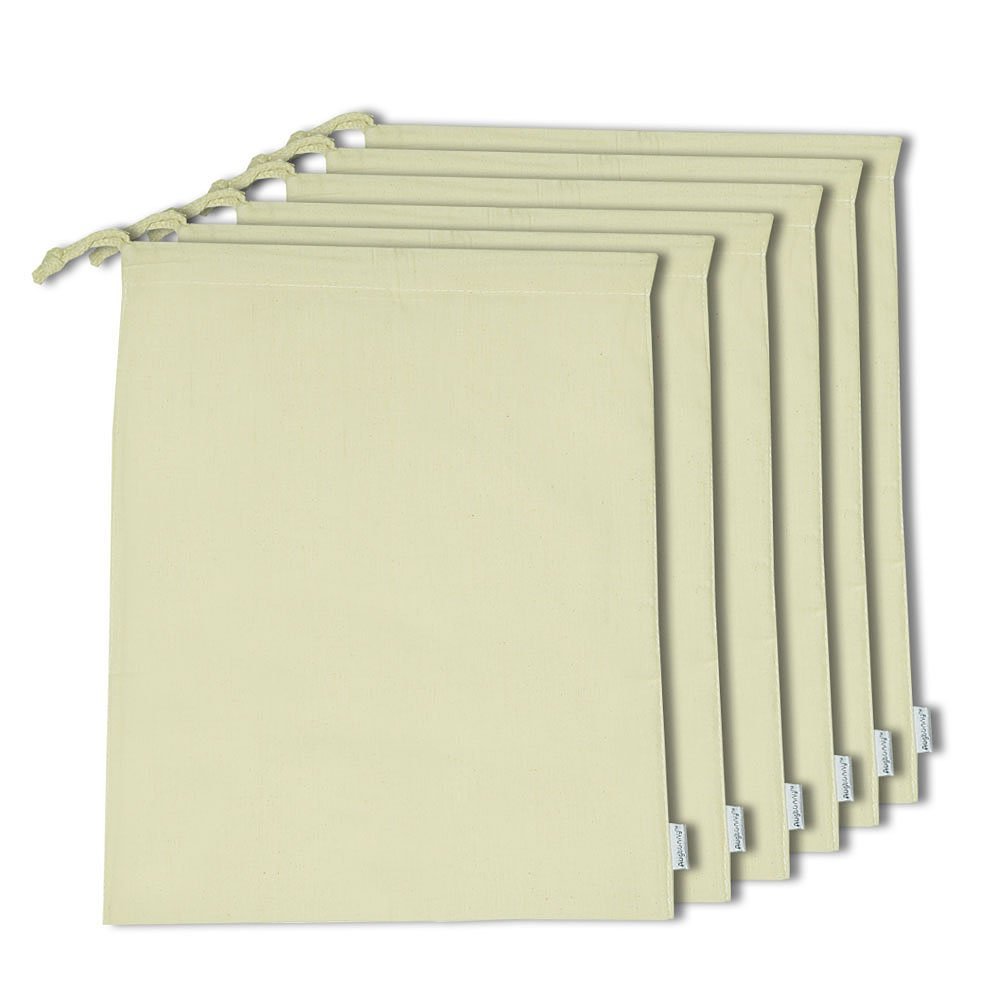 Augbunny 100% Cotton Durable Drawstring Muslin Produce Bags
. These 12 x 15-inch bags are made from a durable cotton and come in a set of 6. They held up well, kept produce fresh for long periods of time, and are less expensive: $12.35 plus shipping. All these plusses earned them a 4.9 out of 5 rating.
But the overall winner?
Organic Cotton Produce Bags
(from Organic Cotton Mart)
.
They come in a set of 6 (2 large, 12"x15"; 2 medium, 10"x12"; and 2 small, 8"x10"). They washed well and kept produce fresher longer than the other choices. Cost is good as well, $14.89 plus shipping.
The bottom line? 99smarthomes paid lots of attention to the certified cotton fabric issue because it's a guarantee of high quality and safety, both to the food and the environment. Actually, what matters is the decision to turn to reusable bags, however primitive it may sound. Taking this small step is exciting in that you're contributing to a healthier planet and prolonging the life of your produce at the same time. What a true win-win!

Alice Osborne
Weekly Newsletter Contributor since 2006
Email the author! alice@dvo.com