How the DOLLAR STORE Can Whittle Down Your Grocery Bill (Plus an Incredible Brownie Recipe)
Here's a hot tip: You can whittle down your grocery bill if you'll shop for a few things at the dollar store. Are you thinking "Eww, no thanks!"? I did, when I first read this suggestion on a favorite site, Eat This, Not That (www.eatthis.com).
But their article, "14 Food Items You Should Buy at the Dollar Store" (which told how their researchers combed through more than 600 dollar store products to find ones they actually approved of), changed my mind. I'm convinced. In other words, why spend more money when you don't have to? Look these 14 items over and see what you think.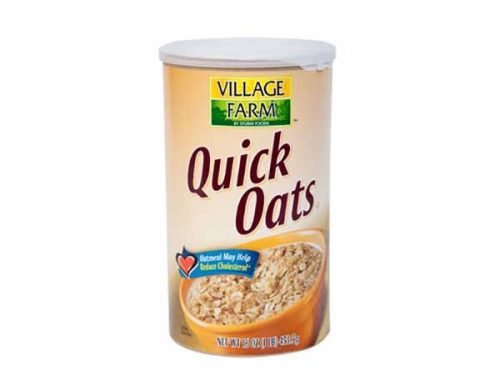 There's just one ingredient in this 16-ounce container: 100% rolled oats. Yes! They're getting expensive in my grocery store, so finding them at the dollar store is great.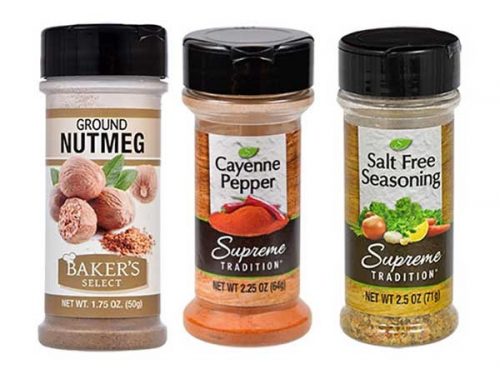 This salt-free seasoning compares just as good as the more expensive Mrs. Dash, so you may as well save yourself a little money opting for the dollar store variety.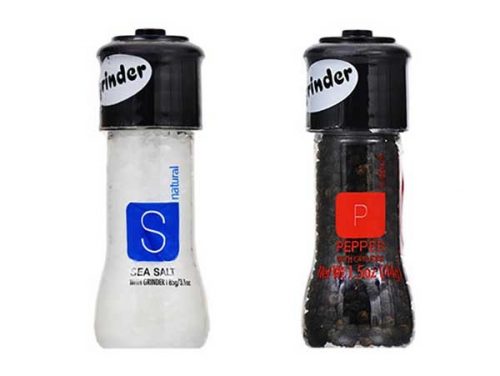 Along the same vein, salt and pepper. Sea salt is sea salt, and pepper is pepper. And that they come with their own grinder as well? Shoot, I'm liking this dollar store idea more and more.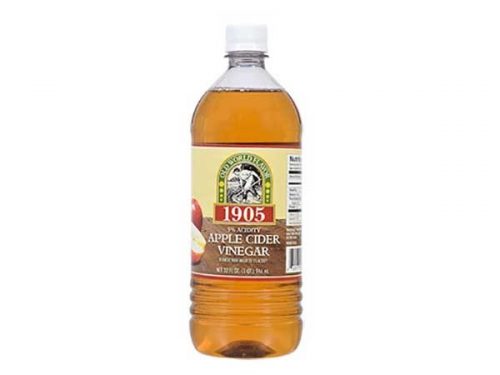 I've been a die-hard
Bragg's Apple Cider Vinegar
devotee for years, so I'm not all that sure about this suggestion. But I'll keep an open mind and at least look at it. If this brand contains the "mother," then I'm all for it.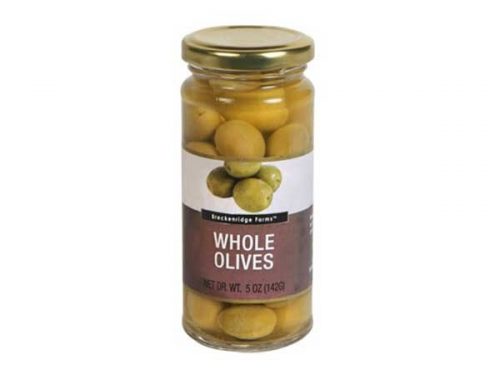 True story: Green olives actually have some gut-healthy probiotics in them. Keeping your gut bugs healthy and happy means you're less likely to experience inflammation, weight gain, and mood swings. So this food ought to be in your pantry at all times. And if you can save some money by choosing the dollar store brand, hey, why not?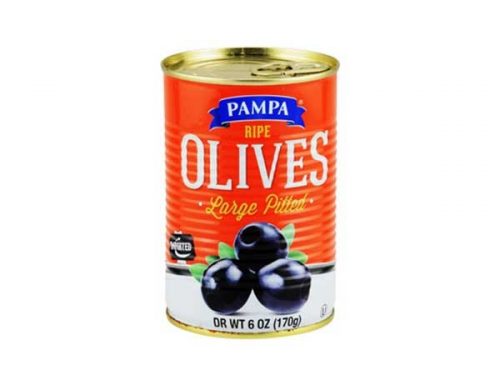 Still on the olive theme, you want black olives in your pantry as well. As a source of healthy fat, sliced black olives are a tasty addition to your salads, pizza, chili, and more. But this is one you want to be careful with, because black olives are on sale often--88¢ or less for the small can. But on an average day, the dollar store brand may just save you some money.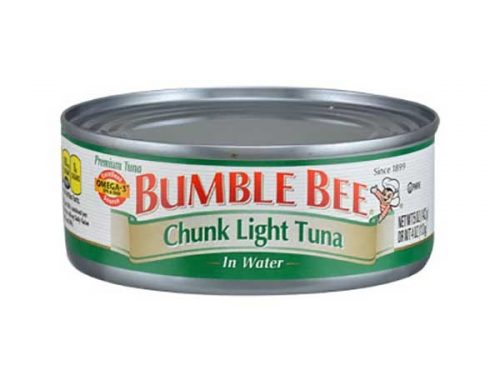 As a great source of DHA (which actually regulates and even tries to "turn off" your fat genes), light tuna is a winning choice for anyone with weight loss goals. And since tuna's getting expensive in most grocery stores now, you might as well load up when you see them. Who knew the dollar store had this national brand of tuna?
And still on the tuna boat (pun intended), same goes for tuna in the pouch. Bumble Bee pouched tuna for $1? Wow!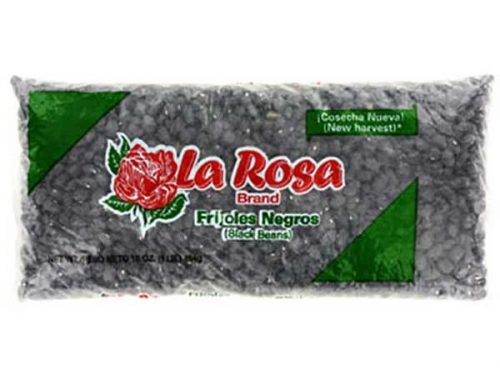 OK, now I'm getting serious about this dollar store shopping! The eatthis.com researchers say that these bags are on the flimsy side, so they suggest you pour these dried beans into a canister when you get home—just in case. Otherwise, you really can't go wrong with plain, uncooked black beans.
And for canned beans, this is a fine brand. These are what I use for my black bean brownies. Now I'll get 'em for less! (In case you haven't tried a black bean brownie, give my recipe a shot. There's no flour required and they're so good.)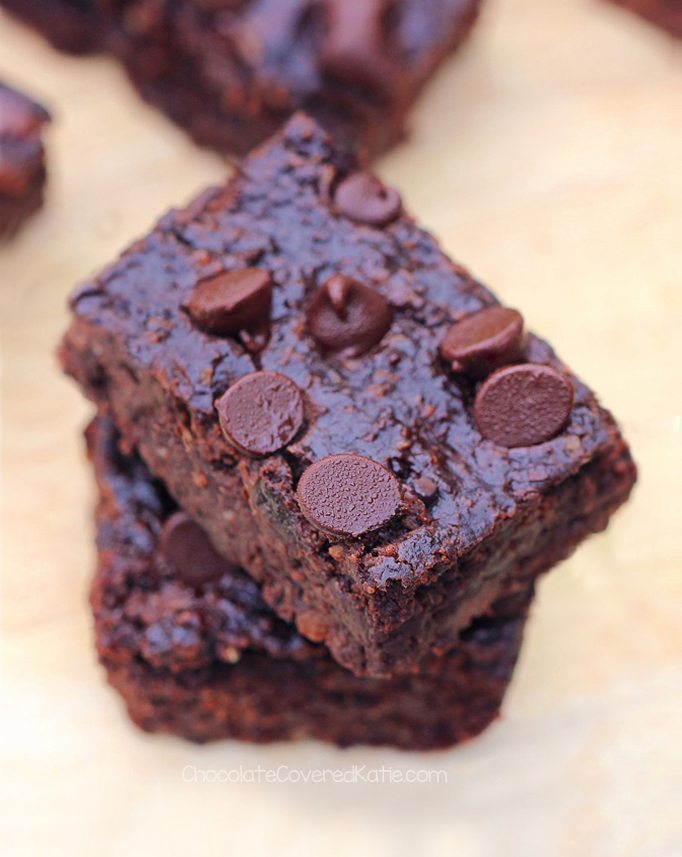 BLACK BEAN BROWNIES
(yield, 9 squares)
1 (15-oz) can black beans, drained and rinsed very well (1 1/2 cups)
2 ½ tablespoons baking cocoa
1/2 cup quick cooking oats
1/4 teaspoon salt
1/3 cup pure maple syrup or raw honey
Pinch pure stevia OR 2 tablespoons sugar (or omit and increase maple syrup to 1/2 cup)
1/4 cup coconut oil or melted butter
2 ½ teaspoons pure vanilla extract
1/2 teaspoon baking powder
2/3 cup semi-sweet chocolate chips (Not optional. Omit at your own risk.)
Optional: more chips, for presentation
Preheat oven to 350 F.

Combine all ingredients except chips in a good food processor, and blend until completely smooth. Really blend well. (A blender can work if you absolutely must, but the texture—and even the taste—will be much better in a food processor.)

Stir in the chips, then pour into a greased 8×8 pan. Optional: sprinkle extra chocolate chips over the top. Bake for 15-18 minutes, then let cool at least 10 minutes before cutting. If they still look a bit undercooked, you can place them in the fridge overnight and they will magically firm up!





Add Recipe to Cook'n





The trick with these: serve them first, and then reveal the secret ingredient. In all the times I've served bean desserts, not one single person who didn't know beforehand has ever guessed!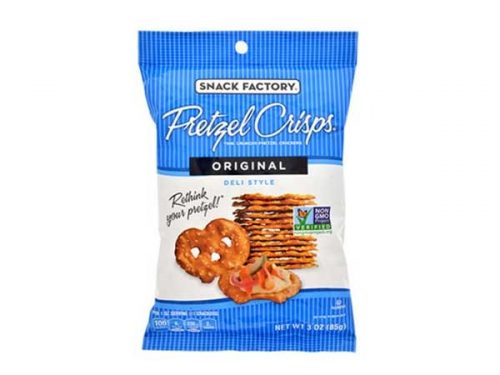 While they're not pristine, health-wise, each pretzel crisp is only 10 calories and it's a far less damaging choice than many pretzel and chip options on the market (or at the dollar store, for that matter).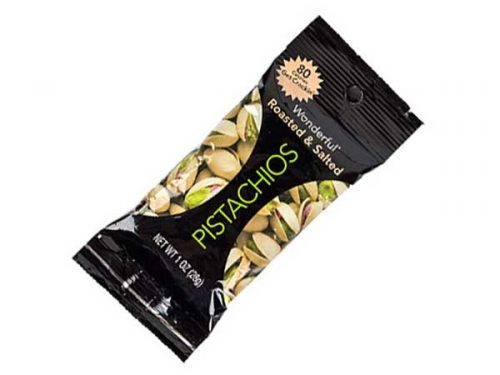 How nice to find this very healthy, and usually expensive, healthy nut for less!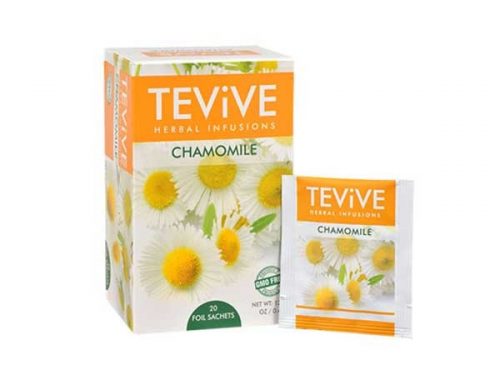 Herbal teas can also be expensive. While it's doubtful these tea bags are made from the highest-quality parts of the leaves, don't overlook the benefits of drinking tea, nonetheless. While the eatthis.com researchers didn't spot metabolism-boosting green tea in the store, the chamomile variety can help ease you into a gentle evening rest—and a good night's sleep can do wonders for your energy and weight loss goals the next day!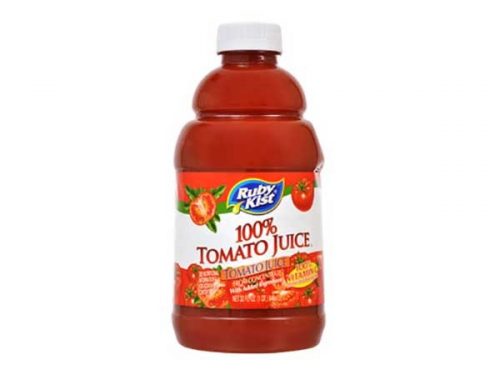 Most juices at the dollar store are of the "cocktail" variety, meaning they're packed with sugar and other icky ingredients. But these 32-ounce bottles from Ruby Kist are straight tomato juice.
Sources:
www.eatthis.com
www.chocolatecoveredkatie.com

Alice Osborne
Weekly Newsletter Contributor since 2006
Email the author! alice@dvo.com