Sure Peanut Butter is Versatile, but PB Hummus? Oh Yeah!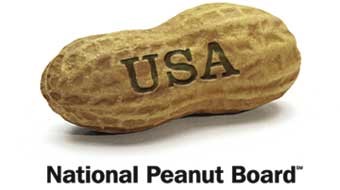 The National Peanut Board (who knew there was such a thing?) says peanut butter is consumed in over 94% of American households. If you or any of your family doesn't struggle with peanut allergies, then you may well be part of that 94%. I know we are.
Fox News was actually doing a report on peanuts a while back, focusing on little known facts. For instance:
It takes approximately 540 peanuts to make a 12-ounce jar of peanut butter.
Creamy, crunchy or smooth? There are so many ways to enjoy your peanut butter, but depending on your gender and age, you might prefer it differently. Women and children opt for the creamy variety while men prefer chunky, according to the National Peanut Board. Additionally, people living in the East Coast of America favor creamy peanut butter while West Coasters choose the crunchy kind.
According to the National Peanut Board, the average American child will consume 1,500 peanut butter and jelly sandwiches before graduating high school. (Yup, I'd say that was true at our house.)
Research shows that Peanut butter contains not just a solid dose of protein, but it has many health benefits as well. For starters, it can help lower your cholesterol. And University of Florida scientists found that peanut butter contains antioxidants and other oleic acid that is helpful in preventing type 2 diabetes and aids in weight loss.
It's really no secret that Americans are gaga for peanut butter. The top 10 candy cars manufactured in the United States contain peanuts or peanut butter. And peanuts are also the no.1 snack nut in the country, according to the National Peanut Board.
And here's another fun fact to know and tell at the dinner table: What do Founding Father Thomas Jefferson, President Jimmy Carter and country singer Luke Bryan have in common? They were all peanut farmers.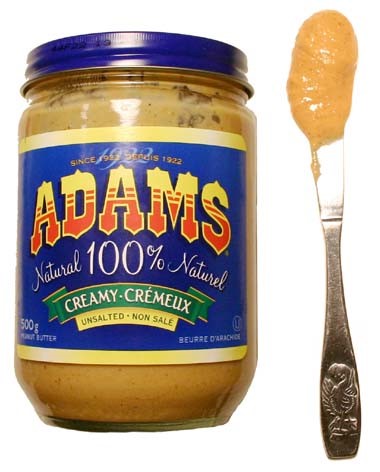 Trivia aside, it
is
remarkable how good and versatile the peanut is. Take peanut butter for instance. I was reading the February, 2016 issue of
Prevention
Magazine the other day and found their article, "25 Things to Do with Peanut Butter." The information was so good, I felt I just had to pass on these delicious ways to use this favorite spread.
Before I dive into that, though, let's look at the quality issue. Reading labels reveals not all peanut butters are created equal. Many (even those favorite national brands such as Skippy and Jiffy) have unnecessary ingredients added. Do we really need hydrogenated oil (aka shortening), sugar, preservatives, and stabilizers added to an already perfect food? Just sayin'.
With that off my chest, let's start with sweets. Peanut butter makes amazing candy (as you Reese's Peanut Butter Cups fans all know). Here's a recipe for a healthy peanut butter candy. While not as decadent as that Peanut Butter Cup, it's a pretty good substitute if you're trying to cut back on your sugar intake but still NEED a treat: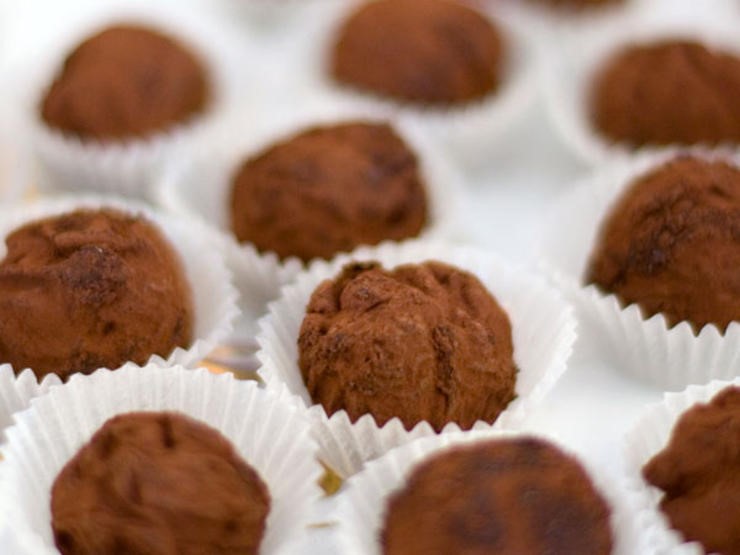 PEANUT BUTTER TRUFFLES
(yield: 20 truffles)
2 cups crunchy peanut butter, preferably natural
2 very ripe medium bananas
2 tablespoons ground flaxseeds
2 tablespoons unsweetened cocoa

MIX peanut butter, bananas, and flaxseed with fork in large bowl. Put cocoa in shallow bowl. Mold peanut mixture into walnut-size balls, roll in cocoa, and place in container lined with parchment to separate the layers.
REFRIGERATE or freeze at least 2 hours.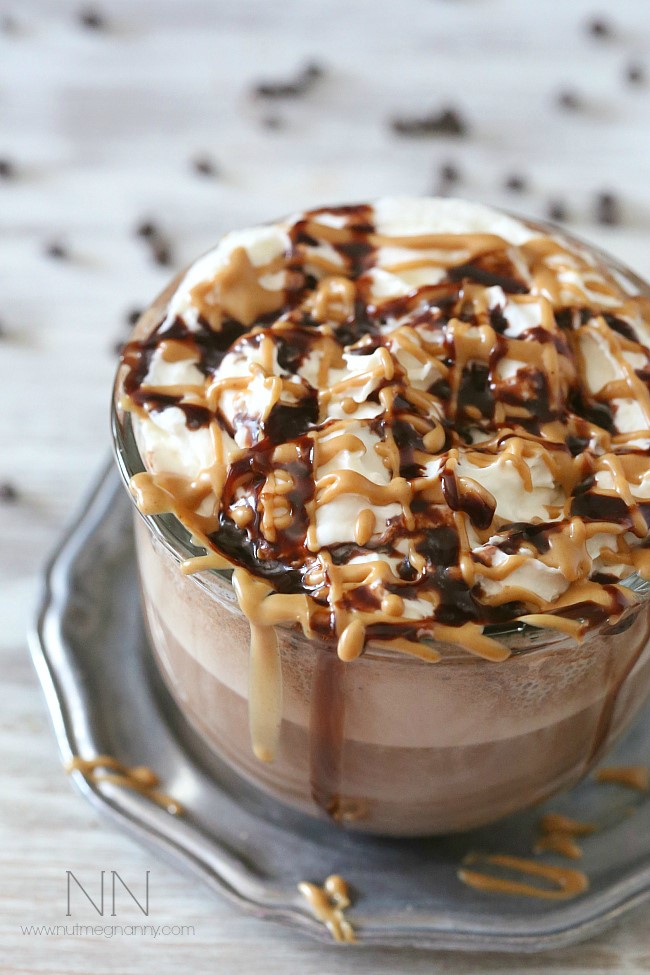 Besides loving peanut butter candy, we at our house join the crowd and mix crunchy peanut butter into our morning oatmeal or top our waffles and pancakes with peanut butter. Then there's always the peanut butter and chocolate milk shake. And a few years ago I discovered how good it is when a hefty dollop of peanut butter is mixed into a cup of hot cocoa. Add a drizzle of caramel syrup to that and you've got a
killer
winter chill-chaser!
But have you ever heard of peanut butter hummus? Maybe I don't get out much, but that was a new one for me. I close hoping I've inspired you to try your peanut butter in more than a jelly sandwich. Get creative, and share your good ideas. Meanwhile, here's the recipe for peanut butter hummus. This is really GOOD! (And much thanks to Prevention Magazine for such a fun recipe.)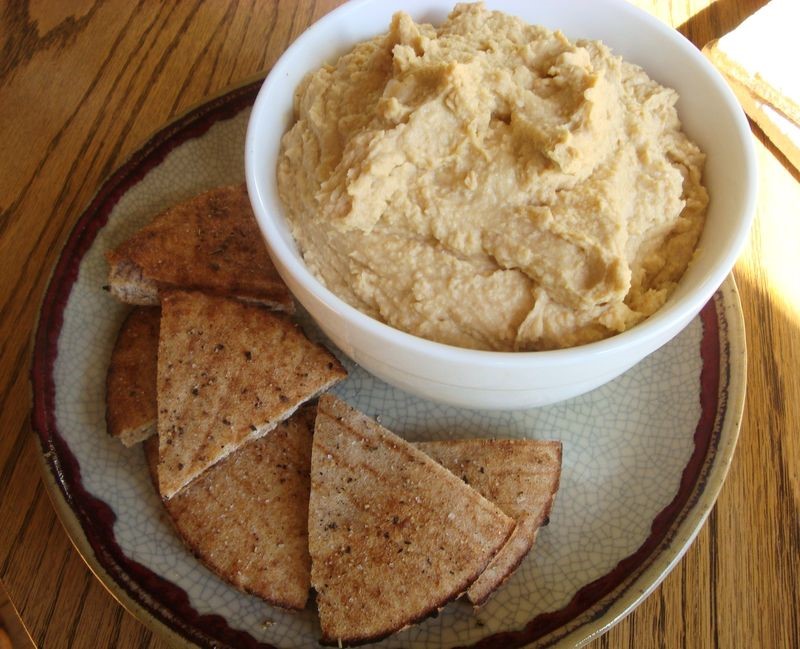 POPEYE PEANUT BUTTER HUMMUS
(serves 4)
1 can (15 oz) garbanzo beans, rinsed and drained
3 tablespoons peanut butter, preferably natural
2 tablespoons fresh lemon juice
2 teaspoons extra virgin olive oil
1/2 teaspoon cumin
1 clove garlic, mashed with a pinch of salt
½ of 5 ounce package frozen chopped spinach, thawed and squeezed dry

COMBINE all ingredients except spinach in food processor. ADD 1/3 cup warm water and ½ tsp kosher salt and process until smooth. Quickly pulse in spinach until combined. TRANSFER to serving bowl.
Add Recipe to Cook'n
Sources:
www.sites.psu.edu
www.jeffwerner.ca
www.prevention.com
www.nutmegnanny.com
www.recipeshubs.com

Alice Osborne
Weekly Newsletter Contributor since 2006
Email the author! alice@dvo.com