What is 2017 the Chinese Year of?
Chinese New Year 2017 — a Rooster Year
2017 is a year of the Rooster according to the Chinese 12-year animal zodiac cycle. Other Rooster years include: …1921, 1933, 1945, 1957, 1969, 1981, 1993, 2005, 2017… If you were born then you're a Rooster. Each Chinese zodiac year begins on Chinese New Year's Day.
In 2017, most Chinese will be off work 7 days from Sunday, January 27 (New Year's Eve) to Thursday, February 2 (Chinese New Year day 6).
The New Year is A Festival for Family – Chinese get together and enjoy family time.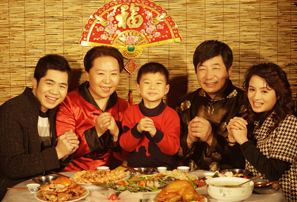 Chinese New Year's Reunion Dinner
Chinese New Year is a time for families to be together. Wherever they are, people come home to celebrate the festival with their families.
The New Year's Eve dinner is called "reunion dinner", and is believed to be the most important meal of the year. Big families of several generations sit around round tables and enjoy the food and time together.
Decorating Buildings, Houses, and Streets with Lucky Red Items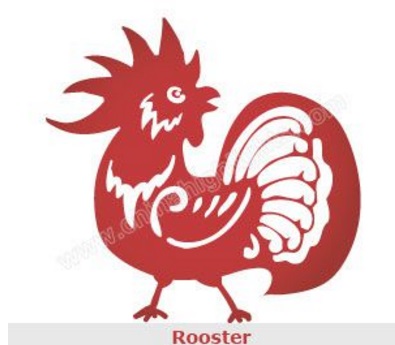 Every street, building, and house where CNY is celebrated is decorated with red. Red is the main color for the festival, as it is believed to be an auspicious color. Red lanterns hang in streets; red couplets are pasted on doors; banks and official buildings are decorated with red New Year pictures depicting images of prosperity.
Most of the decoration is traditionally done on Chinese New Year's Eve.
As 2017 is the year of rooster, decorations related to roosters will be commonly seen. There are red rooster dolls for children and New Year paintings with roosters on.
So, Happy New Year!!