The Power of Three (Crockpots, That Is!)
I hope you all had a wonderful Christmas. I definitely feel that I was spoiled by my loved ones. One gift I am particularly excited about is the gift my brother-in-law bought for me- a triple slow cooker!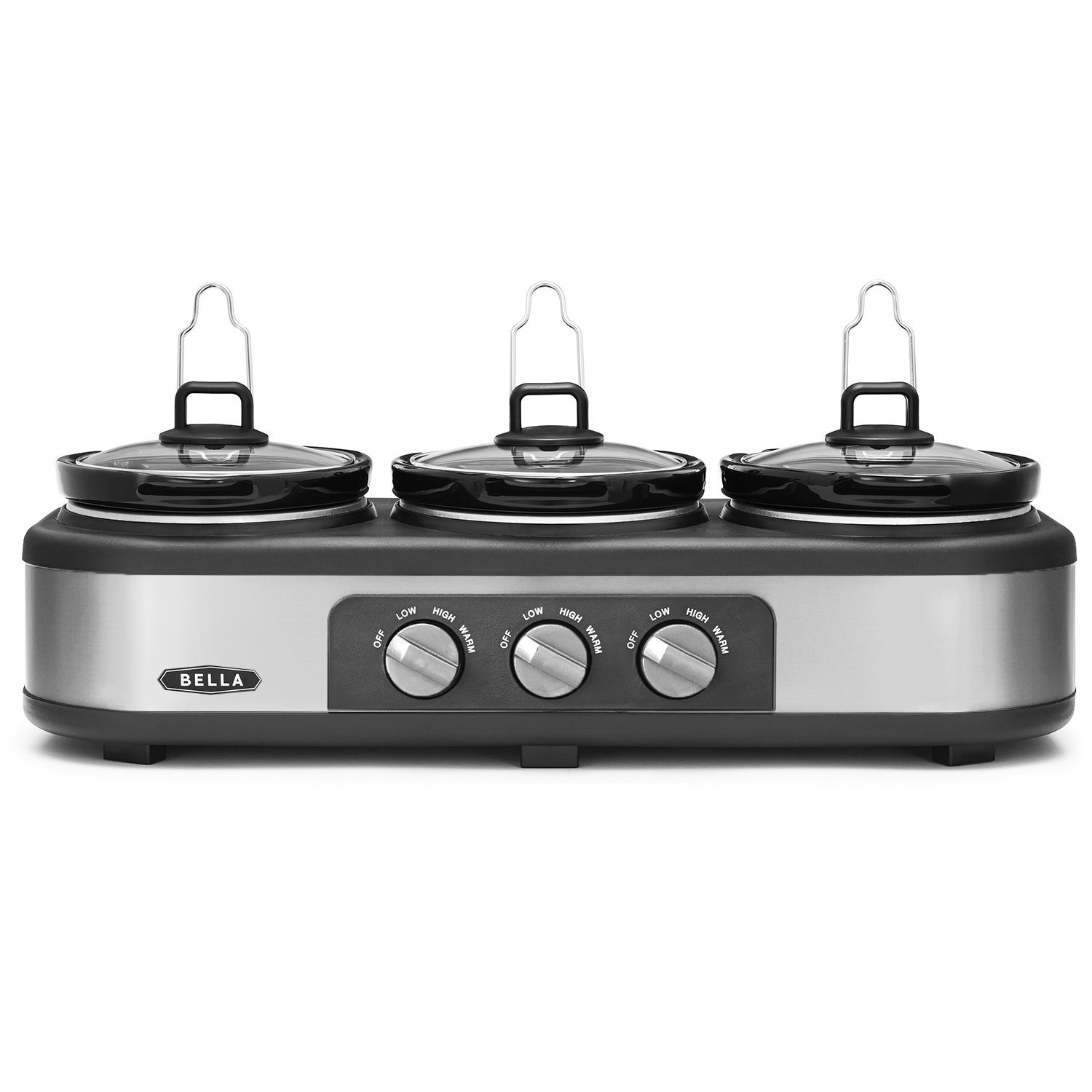 I've heard several people rave about these and all the possibilities it presents! Now that I have one, I've been brainstorming about different ways they can be used, and I've decided they are so so handy!! Here are some ways these slow cookers can really add a fun (and useful!) element to your kitchen.
*Fondue Night. I am totally planning on having a fondue night now that I have a handy way to keep them warm! The wonderful thing about having 3 different slow cookers is you can add variety! I can easily heat up a couple different cheese fondues as well as a chocolate fondue- my tastebuds are going crazy just thinking about it!
*Pasta Night. My family loves red sauces, but I just can't gag them down! I'm an alfredo gal all the way. You could easily heat up a red AND white sauce, along with a pot of noodles and you'd be set!
*BBQ made easy. Put baked beans, mashed potatoes and corn on the cob in your slow cooker and all you have to worry about is the meat! (Unless you put that in a slow cooker as well!) Barbecuing has never been easier ;).
*Hot cocoa bar. There are so many delicious homemade cocoa recipes, and it could be fun to make a few different kinds for everyone to try! (or throw in some wassail!)
*Cobblers- need I say more?? Berry, peach, apple- yup, definitely need to have a cobbler bar.
*Soups! I have so many delicious soup recipes, and sometimes it's hard to decide which one to make- this will no longer be a problem! I have a couple incredibly easy soup recipes that literally require just opening a few cans- this would be a perfect way to make sure I had enough to feed a crowd :).
*Thanksgiving lifesaver. I imagine I will be using this a ton next year ;). I could heat up mashed potatoes, sweet potatoes and a green bean casserole easily! And you'd only have to haul one thing, instead of trying to figure out how to carry 3 big bowls :).
*Appetizers for days! I feel like this is the ultimate appetizer helper- sausage dip, spinach and artichoke dip, buffalo chicken dip, lil' Smokies, meatballs, queso, even oil so you can fry things- I mean, seriously- I think I'm gaining weight just thinking about this haha :) But I'm definitely going to have New Year's Eve in the bag this year!
*Breakfast buffet. I've been struggling getting up to make my family breakfast because of my morning sickness, but this will be a total game changer! I can heat up a few different options (breakfast cake, sausage and egg casserole, oatmeal, etc) and have it ready to go for my family.
*Allergy friendly! These would be great if you have allergies in the family- you can make the same recipe, but leave the allergy out of one! Dairy free, gluten free, vegan- what a great way to minimize work but help out those who have allergies!
*Chinese take-out at home! I love Chinese food because of the variety, and having 3 slow cookers would allow that flexibility at home! Beef and broccoli, orange chicken, ham fried rice- yup, I'm gonna have to make me some Chinese!
I'm so excited to start using my triple slow cooker, and I feel like once I start I won't be able to stop! How would you use it? I'd love to hear your thoughts below! (You better believe I'll be adding a triple slow cooker cookbook to my Cook'n program ;) ).
Sources:
https://www.amazon.com/Triple-Cooker-Buffet-Server-Stainless/dp/B0051QAY90/ref=sr_1_2?ie=UTF8&qid=1482772231&sr=8-2&keywords=bella+triple+slow+cooker
http://www.afullcup.com/forums/cooks-corner/658063-ideas-triple-slow-cooker.html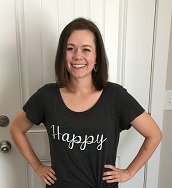 Camille Hoffmann
Weekly Newsletter Contributor since 2014
Email the author! camille@dvo.com