Easiest-Ever Mini Pies
Make mini pies the easy way with items you already have on hand. By Holly Lofthouse
When I think of the holidays I always think of dessert-especially pie. It's a classic that everyone loves. With my easy trick, you can do something new and make mini pies for your loved ones with hardly any effort at all! You won't believe how simple these treats are to whip up.
Using a cute 3-inch cookie cutter, cut shapes out of the refrigerated pie crust.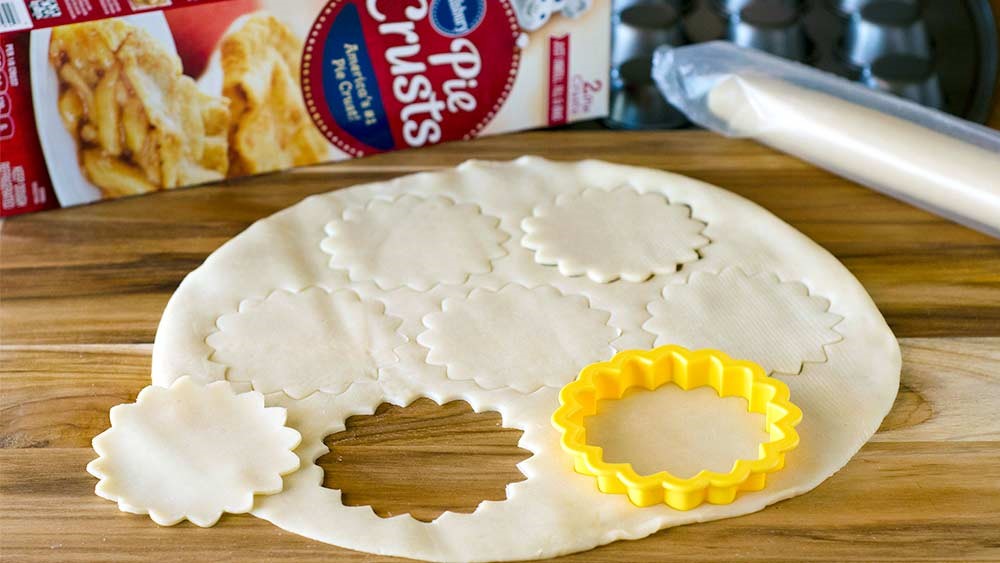 Drape the pie dough cutouts over the backside of a mini muffin tin, then bake in a 425°F oven until they're golden brown and flaky, about 8 minutes. Remove from oven and let crusts cool.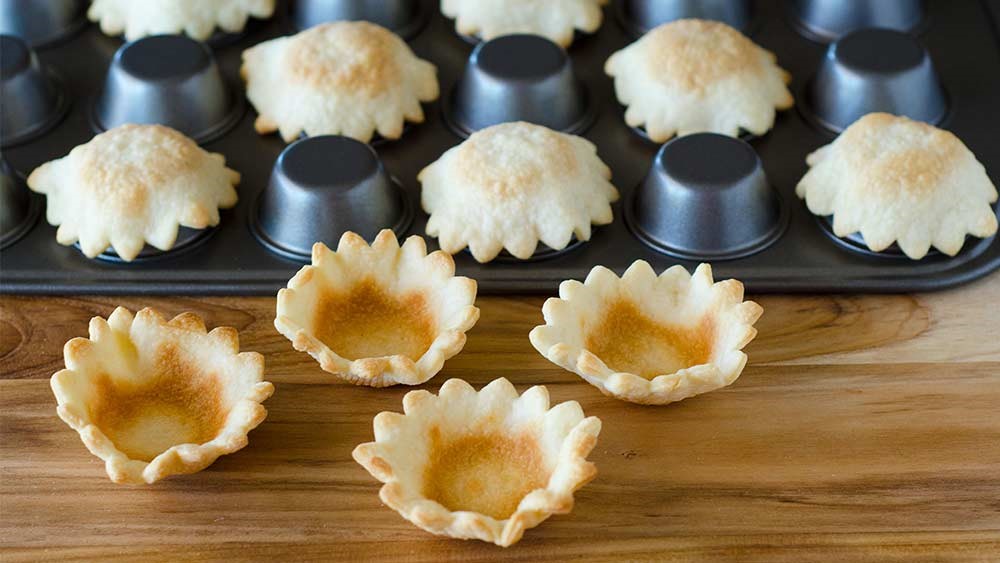 Then fill 'em up with your favorite toppings. The sky's the limit but I kept it simple with these couldn't-be-easier no-bake fillings.
Lemon Cream Pie Minis
Use a tablespoon of premade lemon curd inside your pie crust minis. Add a dollop of whipped cream to make it extra-special.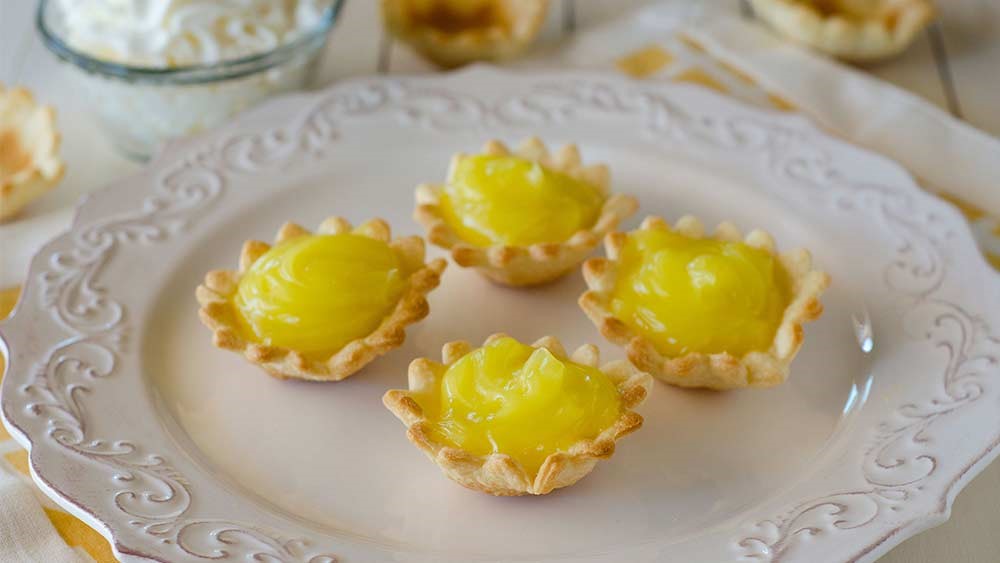 Caramel-Apple Pie Minis
Canned apple pie makes this easy as can be! You may need to cut the apples down to better fit inside your minis. Finish with a drizzle of caramel sauce.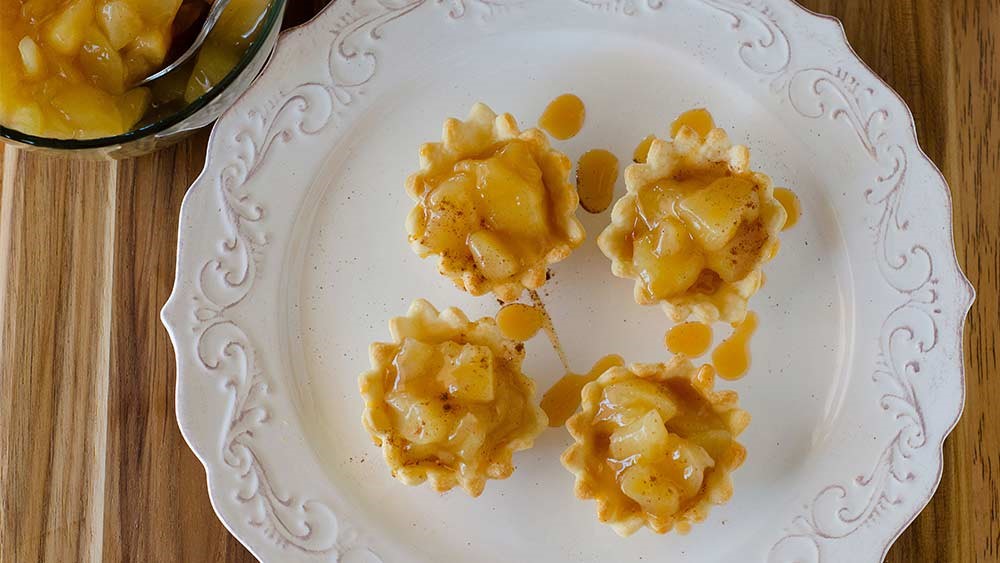 French Silk Pie Minis
The kid-favorite of the bunch is my faux French Silk trick: combine whipped cream and a few tablespoons of chocolate sauce. Don't forget the sprinkles!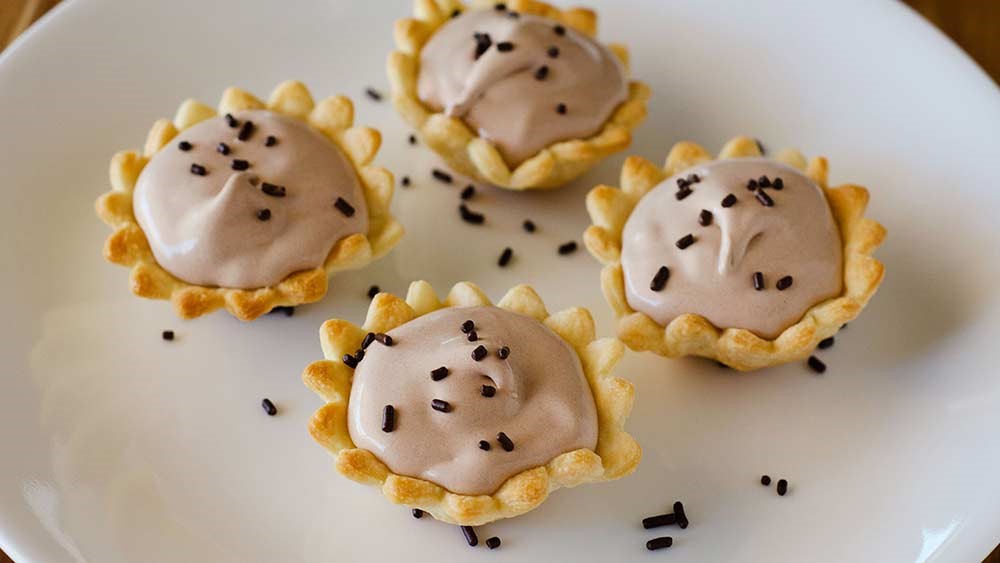 Try one or all of these sweet minis: I promise you won't be able to stop at just one!
Sources:
Erin Palinkski-Wade, RD, CDE and Alisa Bowman from The 2-Day Diabetes Diet