Move Over Chocolate Chips-Cinnamon Chips Have Arrived!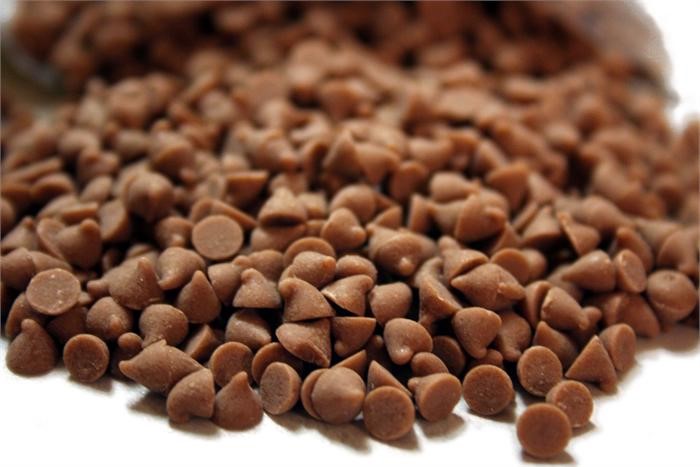 Have you discovered cinnamon chips? They're as versatile as chocolate chips. Maybe more so. I can't imagine not having them in my pantry.
Look at all the things you can do with cinnamon chips: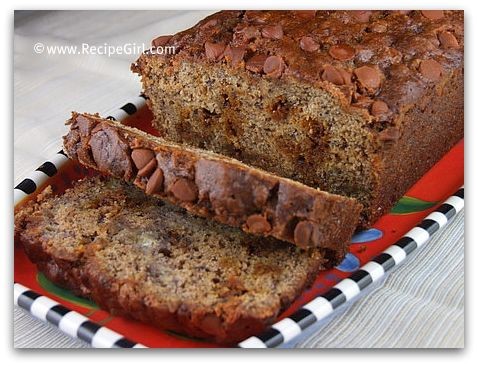 Banana bread with cinnamon chips
. Yeah, yeah, I know; it's always been chocolate chip banana bread. But the flavor burst that the cinnamon chips adds to the bananas is amazing. Just use your favorite chocolate chip banana bread recipe and substitute the cinnamon chips for the chocolate chips, but double the amount. You won't regret this.
Zucchini and cinnamon chips. Cinnamon chips and zucchini were made for each other. Add them to your favorite zucchini bread, muffin, or cookie recipe and see if the results aren't superb.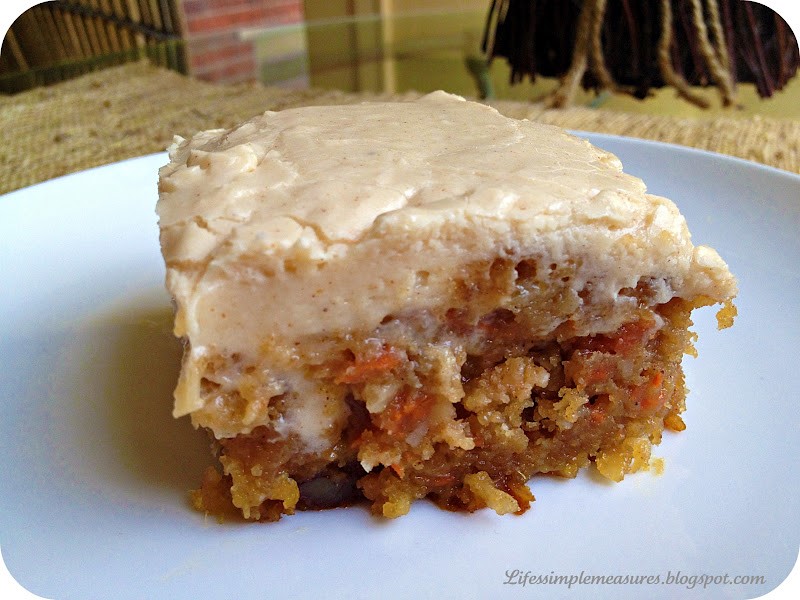 Carrot Cake.
Add cinnamon chips in addition to the spices called for in the recipe. We love the mouth-feel as well as the flavor combination that this addition gives.
Pumpkin bread, muffins, or cookies. Here again, the typical addition is chocolate chips. But try cinnamon chips instead. They change the impact.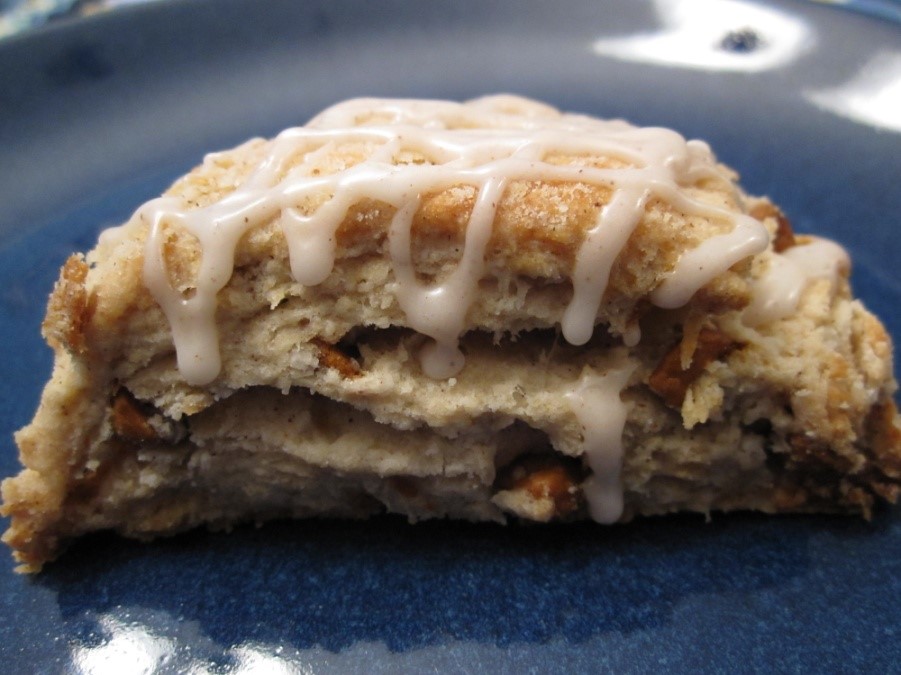 Scones or biscuits.
Cinnamon chips in scones isn't that surprising-there are chocolate chip scones out there, after all. But a sweet chip in a biscuit? Oh yeah. Served warm and topped with lots of butter and honey and it's a one-way trip to heaven. Just add some cinnamon (maybe 1 teaspoon) and some cinnamon chips (maybe ¾ cup) to a typical Bisquick® biscuit mix recipe. Sprinkle the unbaked biscuits with a cinnamon-sugar combination and bake as directed on the package. Delicious!
Raisin bread. So when you're sprinkling your raisins, sugar, and cinnamon over your rolled out bread dough, add a ½ cup of cinnamon chips to the mix. Roll the dough up and bake as usual. That cinnamon chip adds real pizzazz and works wonderfully well with the raisins!
When I first heard of baking with cinnamon chips I looked for them in my local grocery store, with no luck. I've since found them at a couple local kitchen specialty shops (Spoons 'n Spice and Orson Gygi). But my favorite place to get them is online from our friends at Prepared Pantry (www.preparedpantry.com).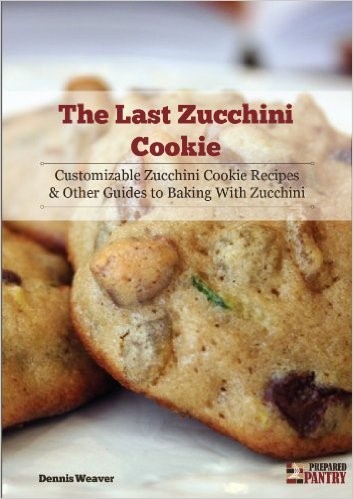 Their specialty is just-add-water mixes (scones, pancakes, muffins, cookies, etc.), but they also share lots of recipes for the ingredients they sell, such as the cinnamon chips. For instance, below is a great recipe for a cinnamon chip and zucchini cookie. And you can find this recipe and many others if you go to their site and download a terrific little cookbook, "The Last Zucchini Cookie: Customizable Zucchini Cookie Recipes and Other Guides to Baking with Zucchini" (https://www.preparedpantry.com/blog/wp-content/uploads/2014/05/The-Last-Zucchini-Cookie.pdf).
And the title doesn't disappoint. There are good tips on how to successfully work with zucchini included. For instance, here are 3 basic suggestions:
ü Always treat your shredded zucchini gently and if you have water standing in the bottom of the bowl of shredded zucchini, drain it out before adding it to the batter.
.
ü Add the zucchini right at the end of your mixing. Don't pound the zucchini as you mix in the nuts or the spices.
ü Treat your zucchini gently; don't mix any longer than is necessary to disperse the zucchini through the batter.
I close with Prepared Pantry's excellent recipe for their very good cookie, starring the aforementioned cinnamon chips!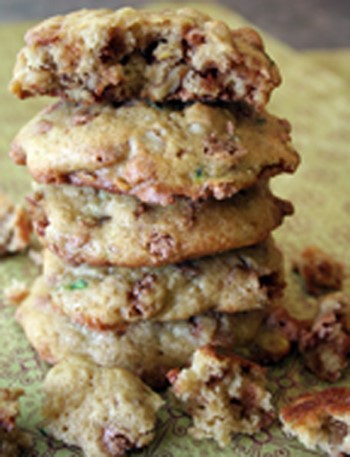 CINNAMON CHIP AND ZUCCHINI COOKIE
1/2 cup butter, softened
2/3 cup brown sugar
1/4 cup granulated sugar
1/2 teaspoon salt
1 teaspoon vanilla extract
2 large eggs
1/2 teaspoon baking soda
2 1/2 cups all purpose flour
1 teaspoon cinnamon
1 cup cinnamon chips
1 cup chopped walnuts
1 cup grated zucchini
Preheat the oven to 350°F. Line a baking sheet with parchment paper or grease the sheet very well.
Cream together the butter, sugars, and salt. Add the vanilla and eggs and beat again. Add the flour and baking soda to the creamed ingredients and beat until well dispersed, scraping the sides of the mixing bowl once. The dough will be thick like clay.
Add the cinnamon chips and walnuts and beat until just mixed. Add the zucchini; The water in the zucchini will transform the dough to a medium batter. Stop once it is combined or you will continue to force water from the zucchini and your batter will be too runny.
Using a large ice cream scoop, scoop mounds of dough onto the prepared sheet. Bake for 10 to 12 minutes or until done. The tops of the cookies should look wet and the edges should be
starting to brown. Immediately remove the cookies from the sheet to racks to cool. Repeat with the rest of the batter.
Baker's notes:
· These are large cookies, which is some of their appeal. If you make smaller cookies, reduce baking times.
· Zucchini is mostly water. If you use frozen zucchini or if the zucchini has residual water, drain it. We always used freshly grated zucchini and the cookies were consistent. If your cookies spread too much, add a little flour or to turn the temperature up.
Add Recipe to Cook'n
Sources:
www.ldsmag.com
www.recipegirl.com
www.lifessimplemeasures.blogspot.com
www.emmalinaviolet.wordpress.com
www.preparedpantry.com

Alice Osborne
Weekly Newsletter Contributor since 2006
Email the author! alice@dvo.com